Relisting in Inserts Section - plz delete
---
ONLY 17 LARGES LEFT! - Larges fit to lay in or as inserts in Medium and Large Hybrid Covers, Pockets, and Regular Covers - or you can fasten them with pin or a snappi and use pull-on covers.

This is a set of Closureless Fitteds/Pocket Inserts/Cover Inserts

The Medium (Mediums sold) and Large size diapers have elastic gathers at the legs to hold in the bigger messes that older babies make.

No holes or stains.

Beautiful, soft, absorbant, and easy-to-use. These work in any type of cover.

Remaining 17 larges for $45ppd! All other sizes have sold

I will consider splitting the lot for $2.75 per diaper, but I would prefer lots of at least 5 or more diapers go together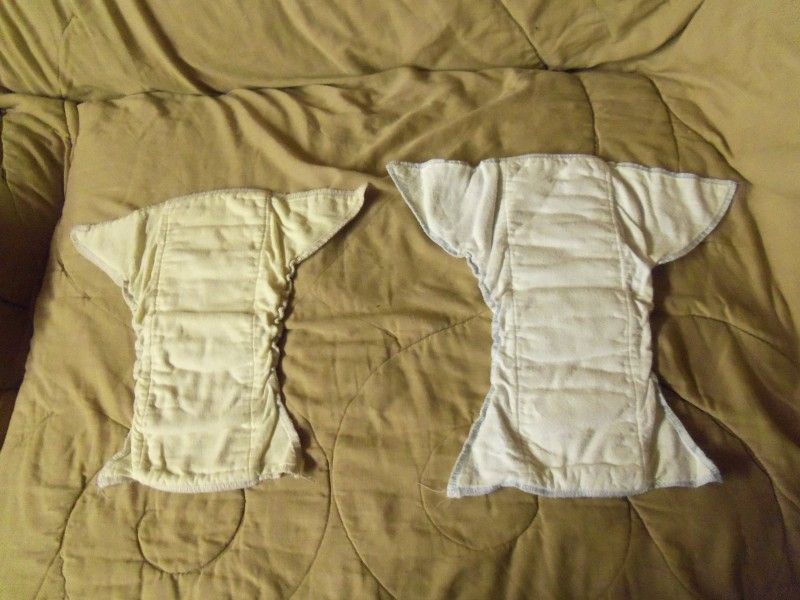 PM me with any interest. Also check out my IHA/ISO list (link in signature). I do need some PP from these diapers, but I also love to trade, so maybe I could do a partial trade if you have anything I want!
__________________
Co-sleeping, CDing, Babywearing, BFing, Non-circing, Vaxing, Stay at Home Mommy to one sweet little boy
, and Wife to one wonderful husband
I have a
New OiOi Diaper Bag
, for sale...PM me! And I always have wraps to trade/sell!
My IHA/ISO
---
Last edited by starbeam; 03-06-2013 at

09:40 PM

.