BG 4.0 Seconds - 11 noodle - with or without inserts
---
11 BG 4.0 diapers. All are seconds (which means they had minor cosmetic flaws when purchased). All were bought new by me from CB's seconds sale. I used these with DS at the tail end of his CD'ing and I have been using them with DD. I have enough Bum Genius pockets to open a branch
so I am shedding some of the ones that are more loved. THIS IS GOING TO BE A VERY WORDY LISTING BC I AM VERY PICKY ABOUT SELLING ITEMS THAT ARE MORE LOVED.


These are ALL VERY USED diapers. I would consider them to be in GUC but please--LOOK at the photos. I have taken a LOT to ensure that you know exactly what you are getting. These are all working, functional diapers. But here are the deets.
THE BAD:
-the PUL on all of them is "sticky" (from reading threads, this was a common issue for the noodle colored PUL seconds). It doesn't affect how the PUL functions but it makes stuffing a lil more work.
-the velcro is quite loved. They stay shut just fine but my DD is usually wearing clothes over these. I could see her being able to pull them open without too much work.
-the velcro and laundry tabs are pilling
-the elastic is not as tight as new
THE GOOD:
-they work
-the elastic is not shot! I wouldn't say it is even "relaxed". It is still tight.
-we have never had leaks with any of these

Pics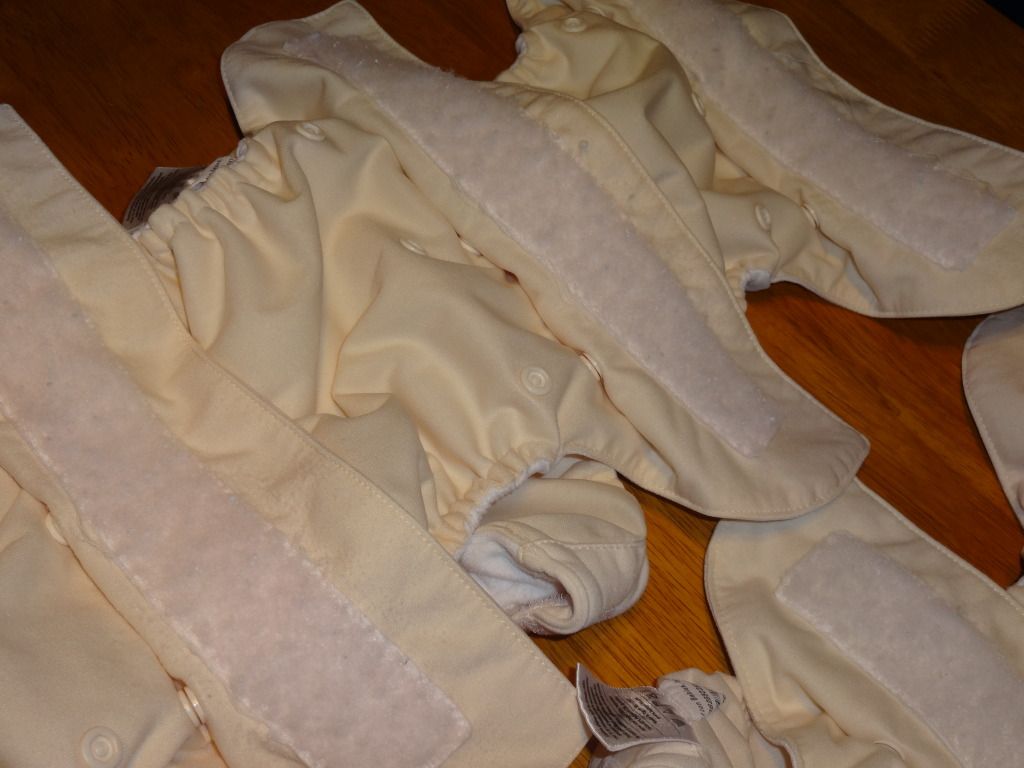 If you would like inserts, I do have some. This is a terrible ipad pic but the inserts are in EEUC. Not sure if they have been used or just washed to prep. I don't use microfiber anymore so I have no use for them. These are all the cotton babies/BG OS inserts.



All 11, no inserts. 50ppd.
All 11 WITH inserts. 65ppd.

US only. No smoke or pets
__________________
I'm Tia... and I love my family so much they should pay rent in my mind
If I haven't left you feedback, please pm me
.
---
Last edited by sandhillcranes; 10-15-2012 at

06:32 AM

.