Registered Users
I've added pictures, but if the load time is too long- go ahead and click on the link to my album below


I will trade for chelory inserts, softbums OBV inserts, BB hemp inserts (L), softbums shells, applecheeks, tots bots.

See below:

Covers/AI2/AI3:




Green Wonder Wrap - pilling, awesome cover $8ppd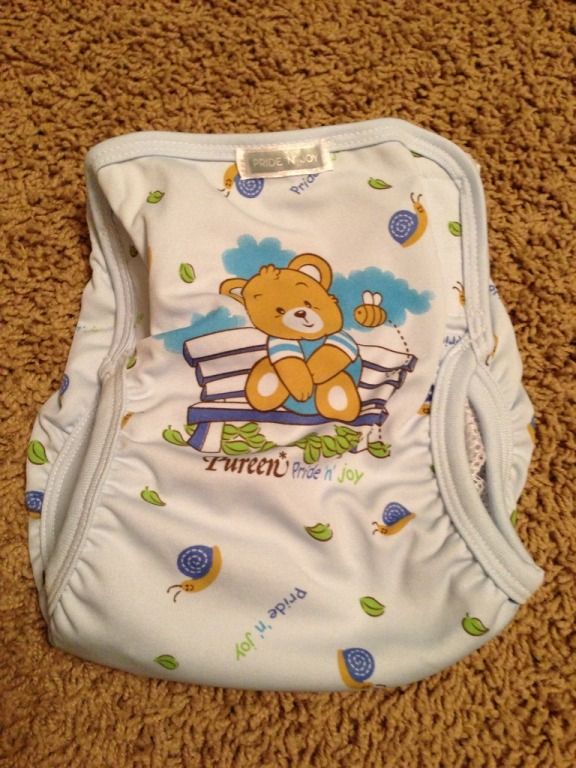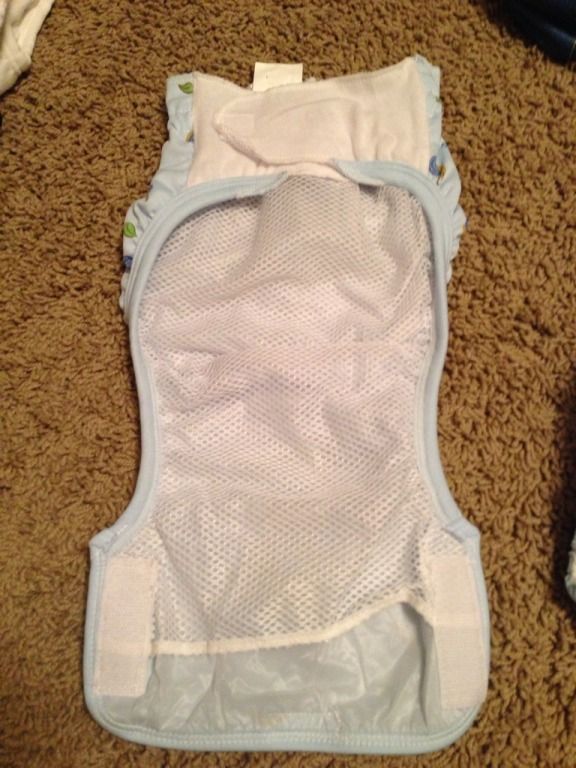 blue 'pride n joy' cover - interesting but cute! Great condition $6ppd




Cocalo Cover size large, missing one laundry tab, small stain on from Velcro panel. Similar to gdiaper, I loved these! $6ppd




Sckoon cover -fits 15-22lb and is a size medium $8ppd. IMO, the cover would work better over a sposie. $6ppd




Gdiaper Covers - 7 of them in mostly play condition. Weak Velcro on some, fading, g missing, faint stain on the older style near edge in middle so not too noticeable. Two oranges are excellent but just need as snap sewn on. Blue, pink, and a vanilla SOLD. 2 orange missing a snap - $8ppd each, remaing two $6ppd each, or $25ppd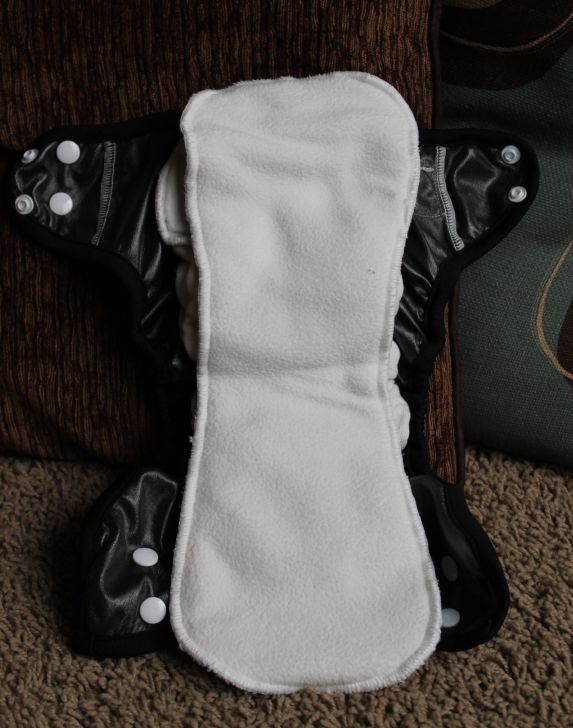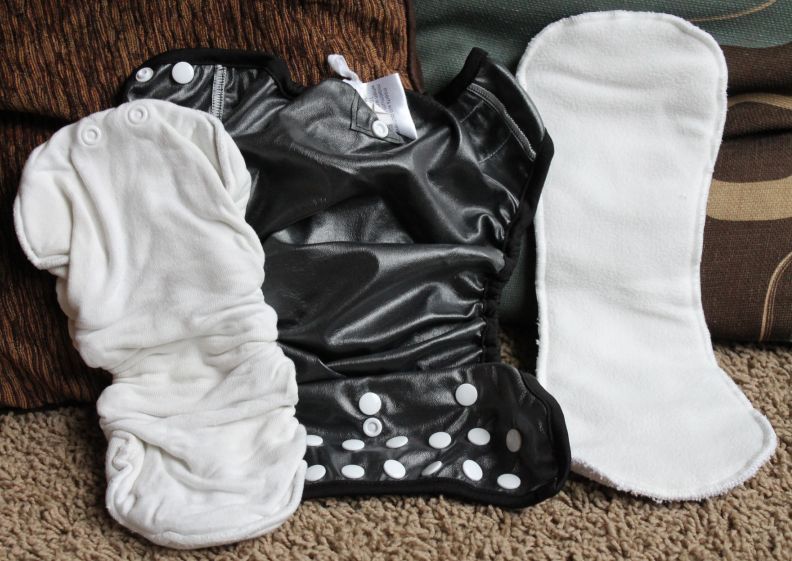 Sweet Pea AI3 - Prepped only - perfect condition $12ppd special $10ppd


Pockets: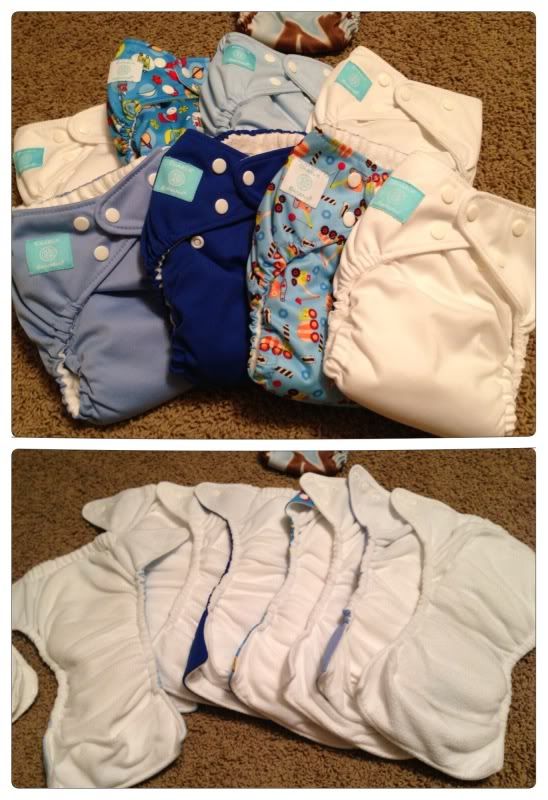 Large Charlie Banana- Like new condition- 7 total, construction print sold. Washed but not used. We never reached larges. $90ppd for all 8, or $15ppd for the print, $80ppd solids-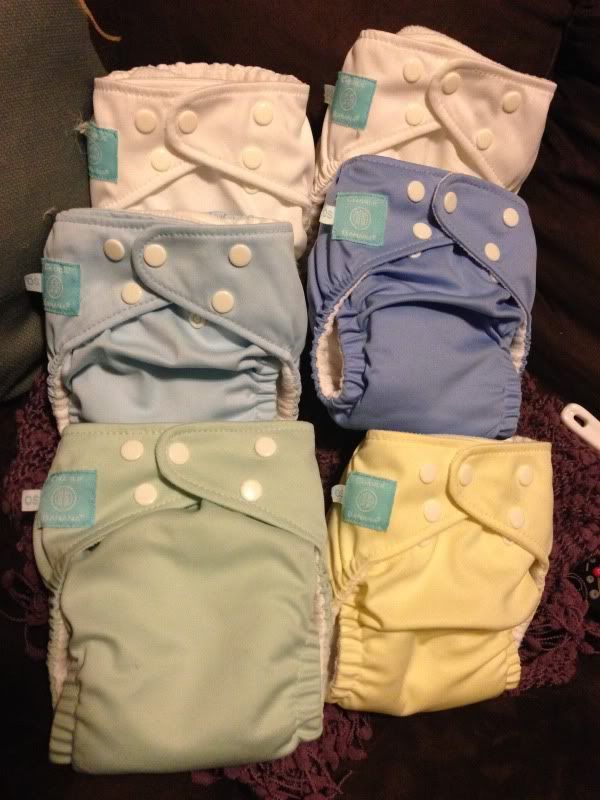 One Size Charlie Banana - Eeuc, used just a few times at most, pretty much near new. No stains. Comes with 6 small inserts, 6 m/l inserts. $85ppd




Rocky Mountain Diapers - I think one or possibly two have a loose stitch in the wing, but it doesn't affect the function in any way. Some pilling overwise great condition, these are adjustable in the wings, using snaps similar to how FB uses buttons. I have to double check the orange- it may be the one that's delaminating. I have a few freebies too- 1 that has relaxed elastic, 2 delaminated (one can be used to donate elastic for the relaxed one, the other could be used as a swim diaper?) I'd really like to sell them together $95ppd. Found one more cow print, will make $100ppd w/that one.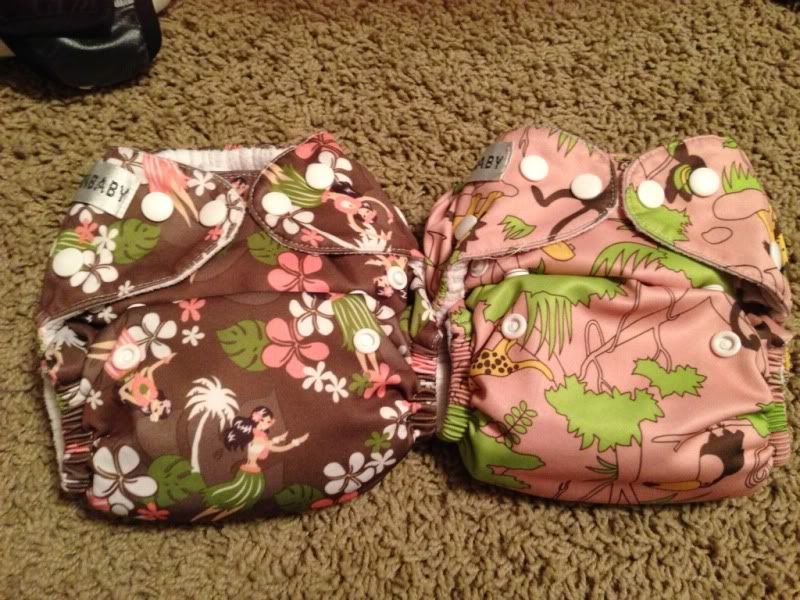 Sunbabies- top pic are size 2, like new condition, $30ppd for all three - only 1 insert between them, I ran out, $10ppd each, no inserts. 2nd set are two presized older sunbabies in hula girl and tropical. Slight pink tinge to inners, rest good. $11ppd each


AIO: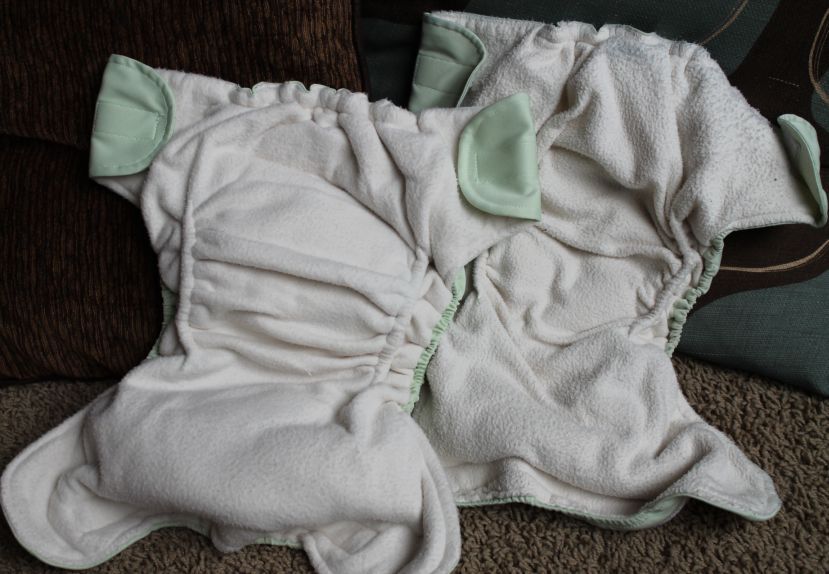 Blissful Booty - Size large, and these easily fit my 4 year old who needed them at night (he's thin, but weights 40lb). VERY BIG, the website says 20-35lb, but there's no way they would fit my little 20lb kiddo! Maybe a 25lb toddler. I'd say they fit more like the XL. One is like new, the other was used more, but no stains. $12ppd for the first one, $10ppd for the other, or $20ppd for both special $18ppd for both
__________________
hard-working mama to Autumn 11/17/98, Aidan 6/5/06, Rowan 5/19/08, and baby Liam 3/10/11; Wife to my best friend
---
Last edited by crumpetmlp; 05-14-2013 at

09:36 PM

.