ALL SOLD. DELETE.
---
Gift Wrap Romper. 3/4 Sleeve knit on BBR with purple trim and colorful buttons. EUC. Size 18-24 months Measurements shoulder to crotch 17- 1/2-18, Hips 21, Inseam 9.
SOLD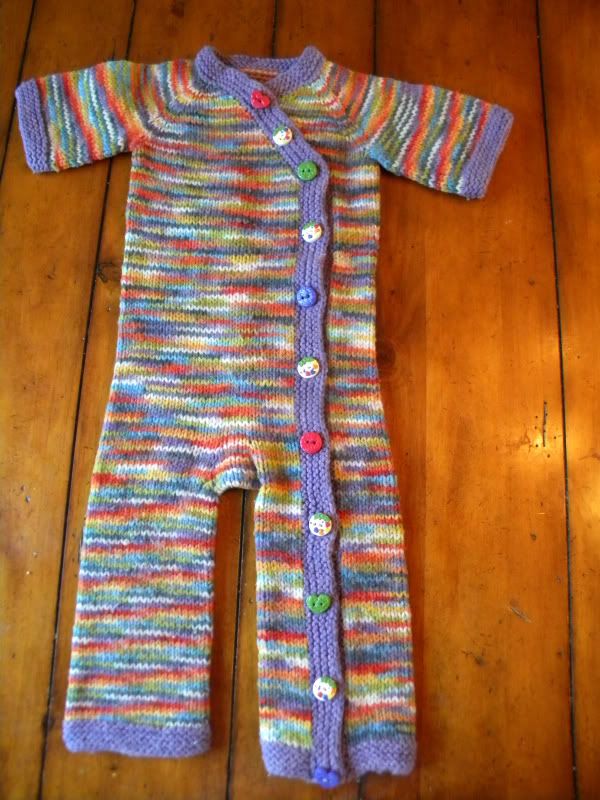 Pinkbody's 'sugar cookie' overalls knit by connorsmama on Gia Worsted. Comes with matching hat with removable flower detail and matching Tessa Ann buttons. Minor felting in crotch and front of bib area. Measurements Inseam 8, Hips 20, crotch to top of bib 11, shoulder to crotch 14.
SOLD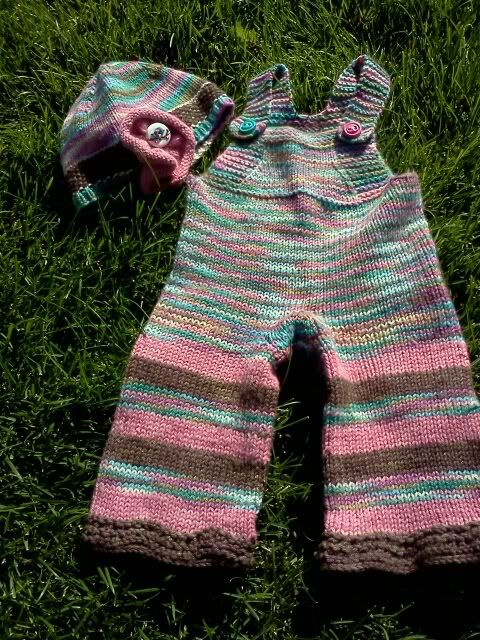 This pic shows more true to color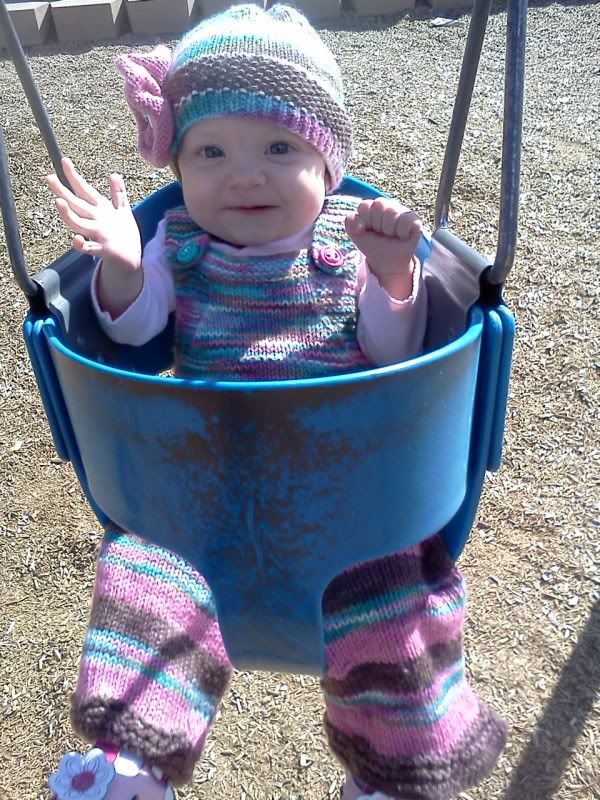 GUC girly scrappies. Have little eyelet holes for ribbon or string at the bottom (not included) and little ruffle detail. Good condition.
Measurements Inseam 8 Rise 18 Waist 18 Hips 22
SOLD




Rock Star Knits. EUC. Worn a few times by my older daughter. Very hard to part with and I might change my mind.
Measurements waist 18 Rise 18 Inseam 9
SOLD



A Twisted Stitch/ Leo Baby Longies/shirt. Shirt size 2T, fits 6 month as loose tunic. Adorable puff sleeves. This is such a cute fabric! Longies- CW Crazy Like a Fox on CSF, knit by Matildasmum on diaperswappers. Basket weave cuff detail.
Measurements R 18 I 9 Hips 23
SOLD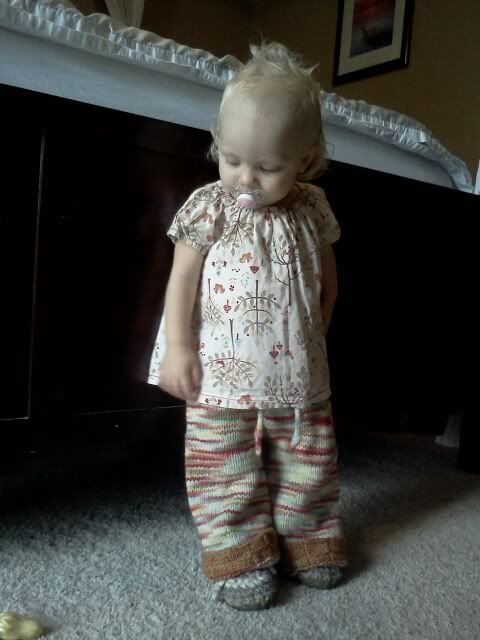 SMSS bloomer longies. Detachable leggings. So cute in a sorbet color. Very soft and thin wool. Super cute buttons.
Measurements bloomer hips 22 R 7 front back 8.5 I 9.5-10 with leggings 4 without leggings.
SOLD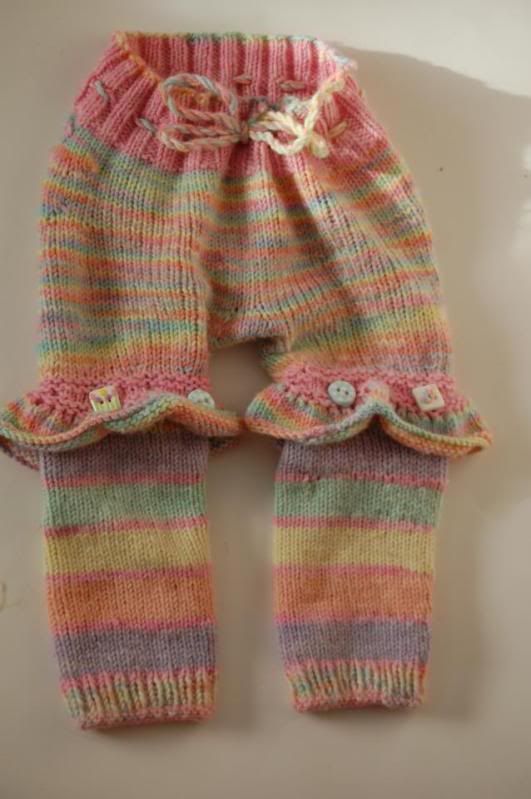 __________________
* Sage * ~ Very Happily Married
Mama to My Warrior Son~ 8/19/03 and My Little Mermaid DD~ 5/14/07
Sweet Little Cally 5/23/11
Kai Grayson Arrived June 3 2014
---
Last edited by firemommaof1; 12-21-2012 at

11:14 PM

.