Registered Users
Here is my first ISO/IHA list! I'm still working on it so keep checking back. I currently have limited PayPal but would gladly work out some trades. Leave a reply in the thread if you're interested and I'll get back to you :-) thanks! Prices do not include shipping. Smoke free, cat friendly home.

ISO:
-long sleeve 24mo onesies.

-reusable sandwich/snack bags.

-wool dryer balls.

-One size, all in ones - we like thirsties duo size 2 as well as most bumgenious...but try me on others, but NO pockets.

-kids music CDs. I'll probably be picky.
(Bob Marley kids cd, Putumayo kids cd, Yo Gabba Gabba cds)

-needle felting supplies for me(wool, needles, foam blocks, forms...). I don't actually need this right now and therefore can't use PayPal for it, but I might consider it in a trade.

_________________________________________
-FOUND-Vtech storybook.
-FOUND-babylegs or any brand legwarmers for dd.
-FOUND-Play food, we like Melissa & Doug.
-FOUND-pail liner wet bag.
-FOUND-One size fitteds or contours - we love kissaluvs hybrid onesize contours & goodmamas or bsrb - prefer closureless, but try me on others.
-FOUND-Set of diaper pins.
-FOUND-NIB/Never Used menstrual cup (not sure what brand, but I'd really like to try one out).
-FOUND-small/medium wet bag for going in diaperbag, looking for 2.
-FOUND-12-24mo socks for dd, any colors.
-FOUND-old film cameras, any 35mm or 120mm film (expired is ok) and vintage camera stuff. DH is a huge camera nerd and I'd love to find him something for his birthday/Christmas/our anniversary which are all within 3 weeks of each other! (Found some items but try me, especially film)
-FOUND-size 4.5 soft sole shoes for daughter but they don't have to be girly just completely closed/not Mary Janes.



*****************************************
IHA: (prices do not include shipping)

All Wii games are in super excellent condition and come in clean cases with all game inserts/papers included

-Wii game "Heavenly Guardian," rated E. $6.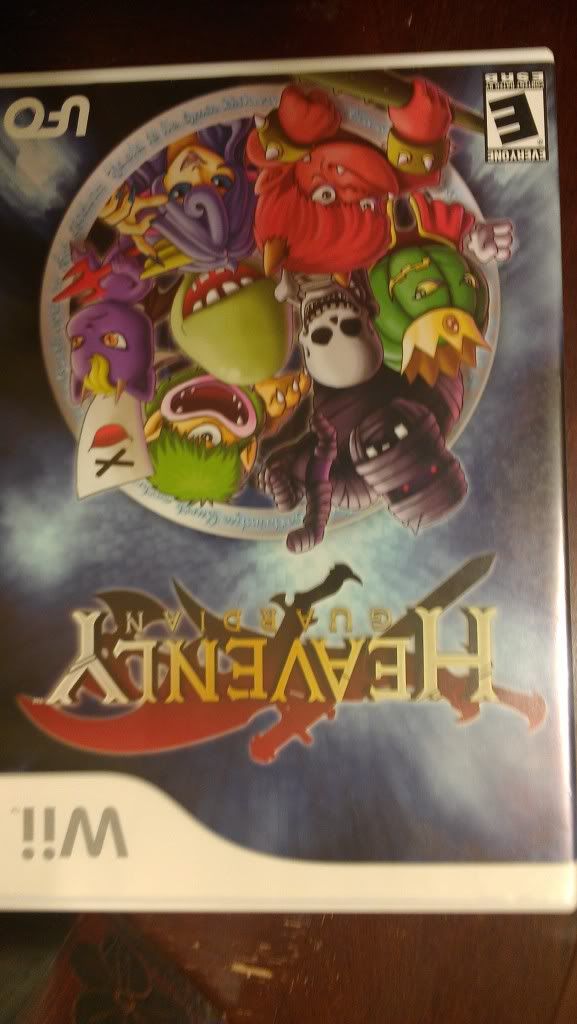 -Wii game "The Sims 3," rated T. $12.


-Wii game "Rayman Raving Rabbids," rated E. $6.


-Wii game "Wario Land Shake It!" Rated E. $12.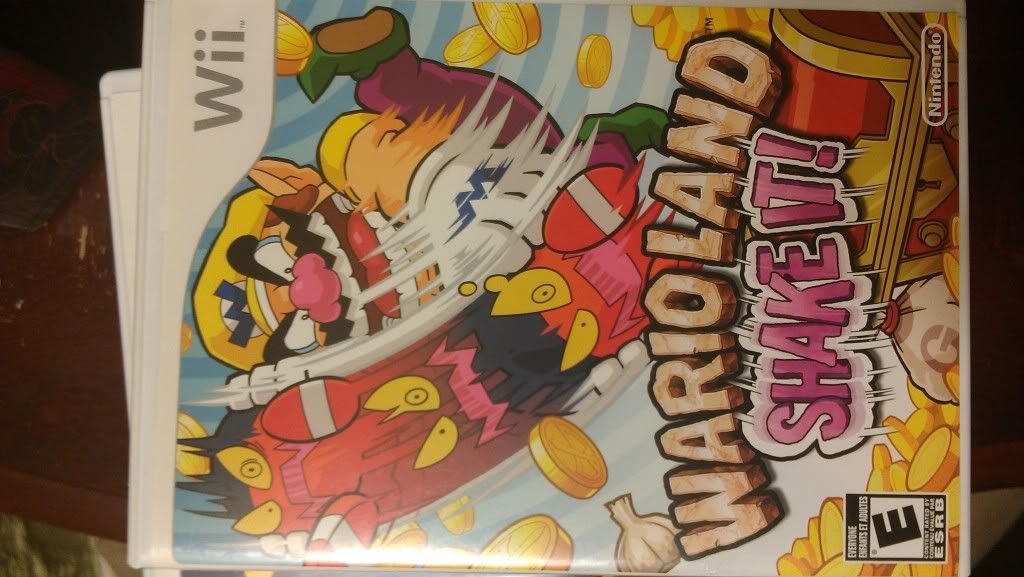 -The Children's Place pink and purple butterfly costume in vguc, no stains or rips. Has detachable wings, hat, booties and the body velcros at shoulders and snaps at crotch. Size 12-24mos. $10.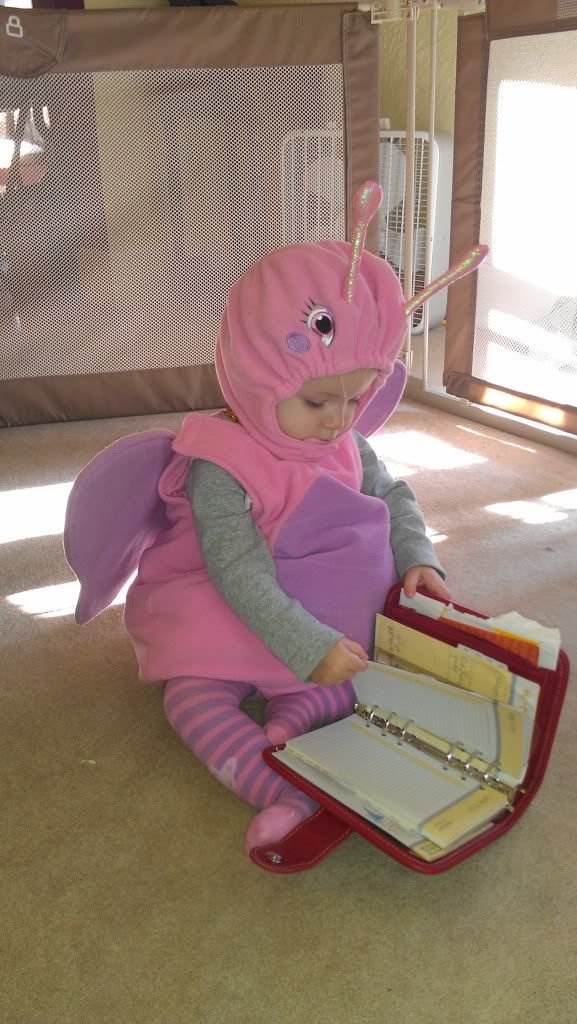 Pic of dd in costume but not wearing the booties. Tights and grey shirt not included


-Small mama cloth liner. I got it in a lot on here but it is too small for me. I can't remember if it was used or not. Looks new to me but I can't say for sure. I don't know of the brand or if its homemade. Pics are taken laying on top of the other pads(approx 10inX3in)to show size. Pretty sure its cotton velour. Super soft, no stains. lines in pic are from being stored folded up. $1 with any other purchase.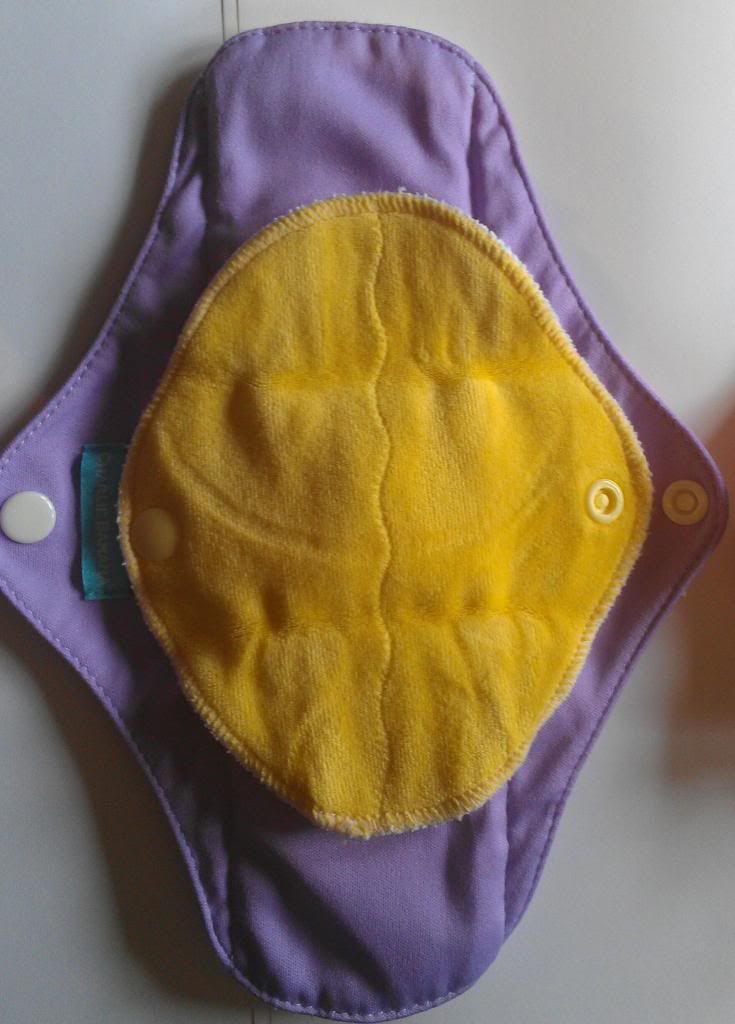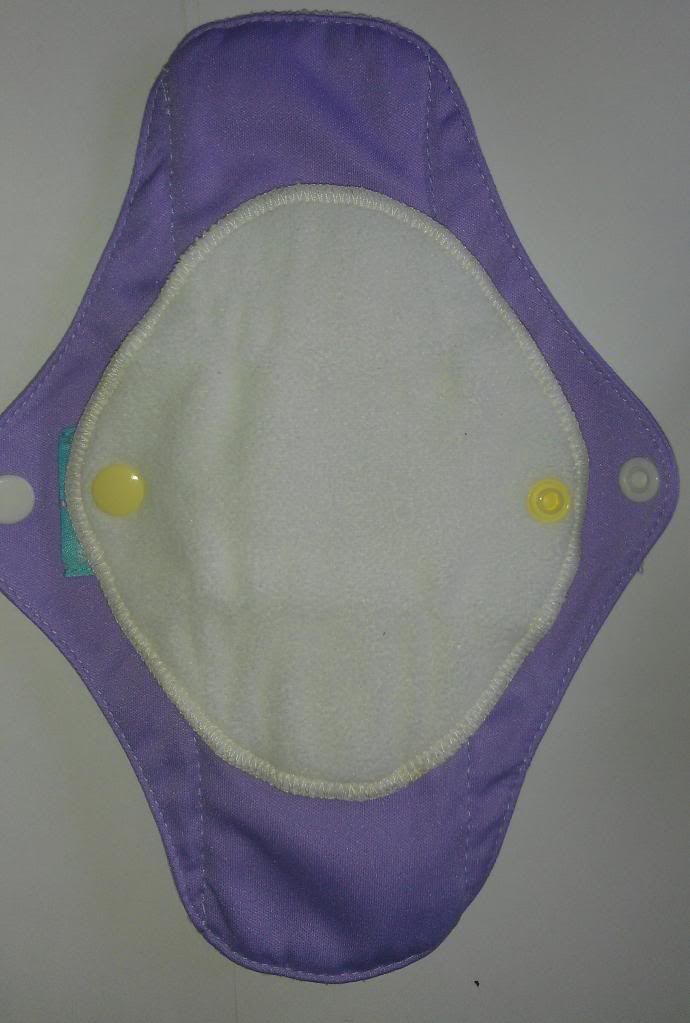 -Bestform nursing bra, size 2x. Only worn twice as it wasn't big enough for me. Gathered detail in the middle, no wire, drop down "cups." More of a sports bra style but really cute. Euc. $5.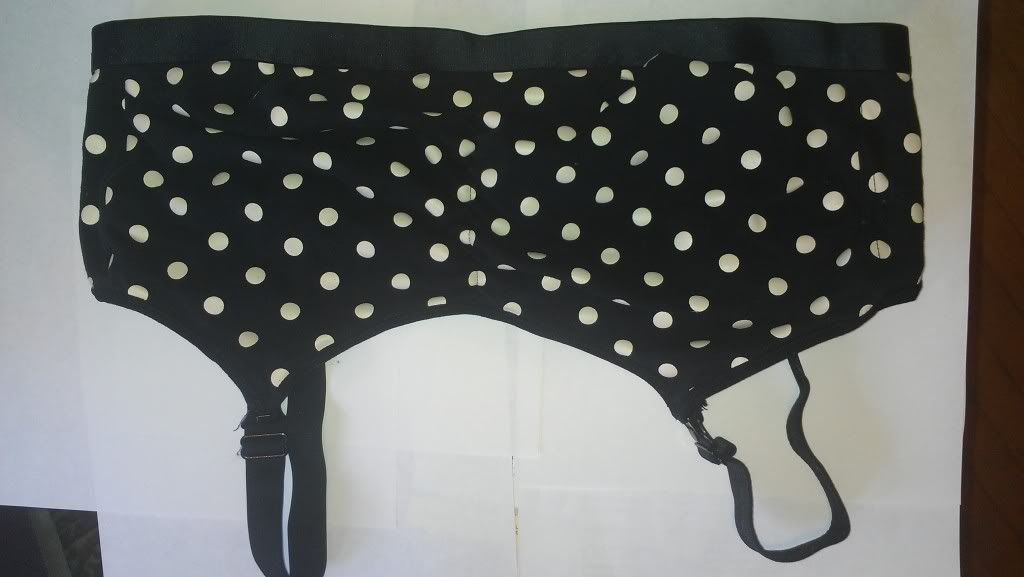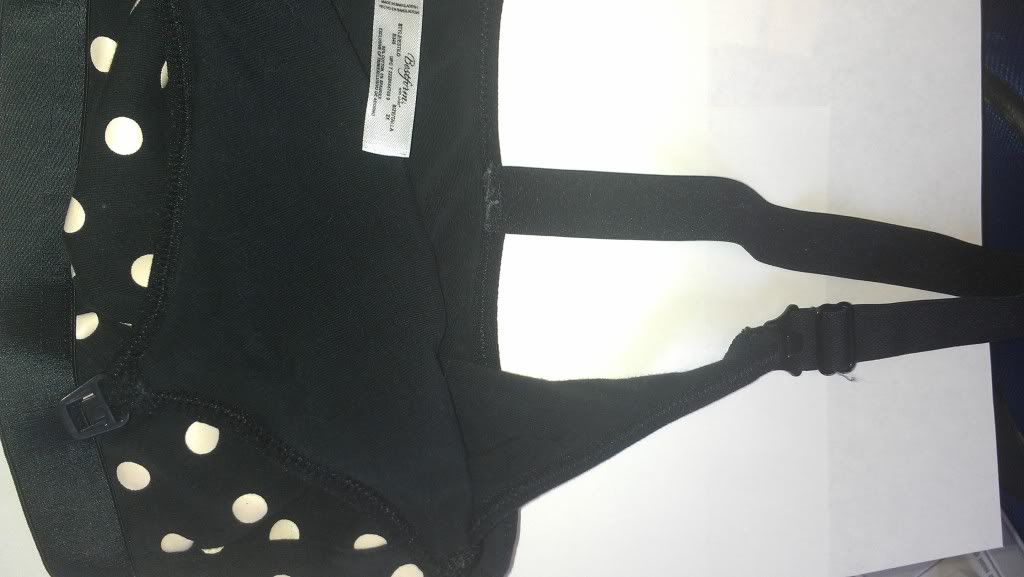 -2 Children's Place fleece kitty hat 0-3mo and not pictured but also available same hat size 6-12mo. So cute we bought another bigger size for dd! Some wash wear but in good shape. $4.
-Gerber newborn hat. $0.50.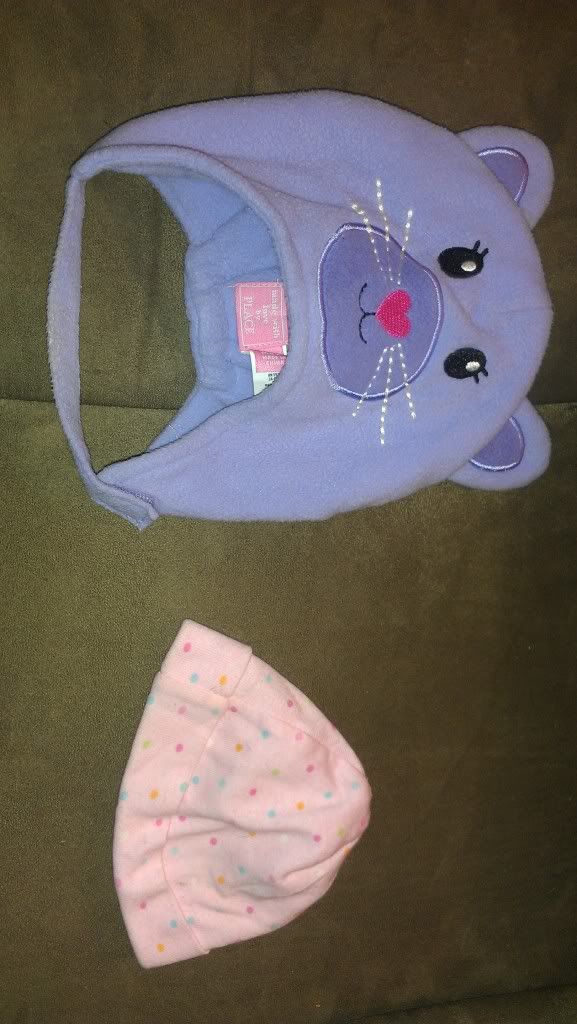 -Baby Name Wizard book. Great shape. A few stars next to names in pencil, slight curling of cover at corners. $4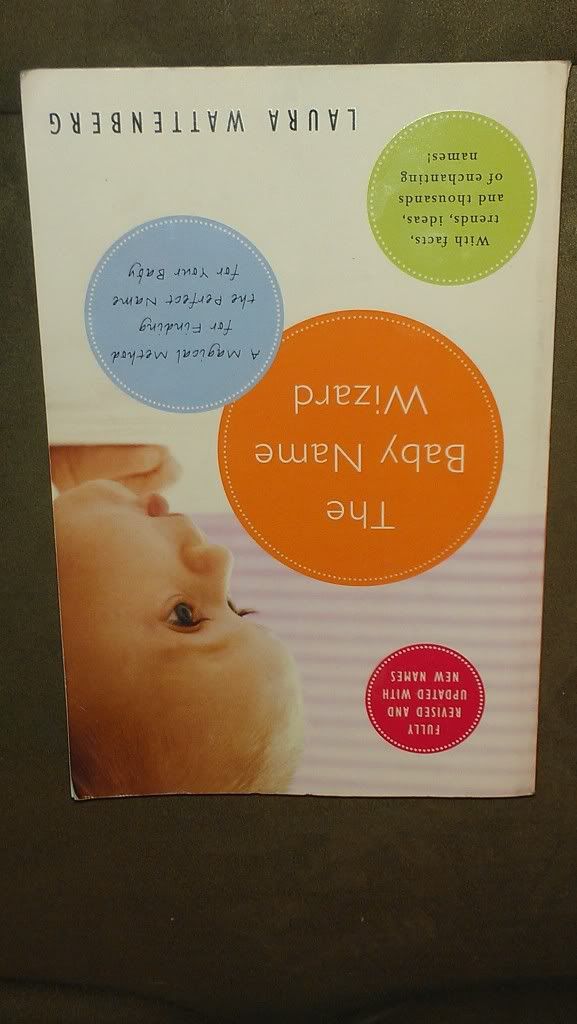 -"Ishmael" & "My Ishmael" pages are a bit yellowed, shows some wear. $2.50 each or both for $4.


-Wizard of Oz book published by Barnes & Nobel. Euc. $3. Giftable.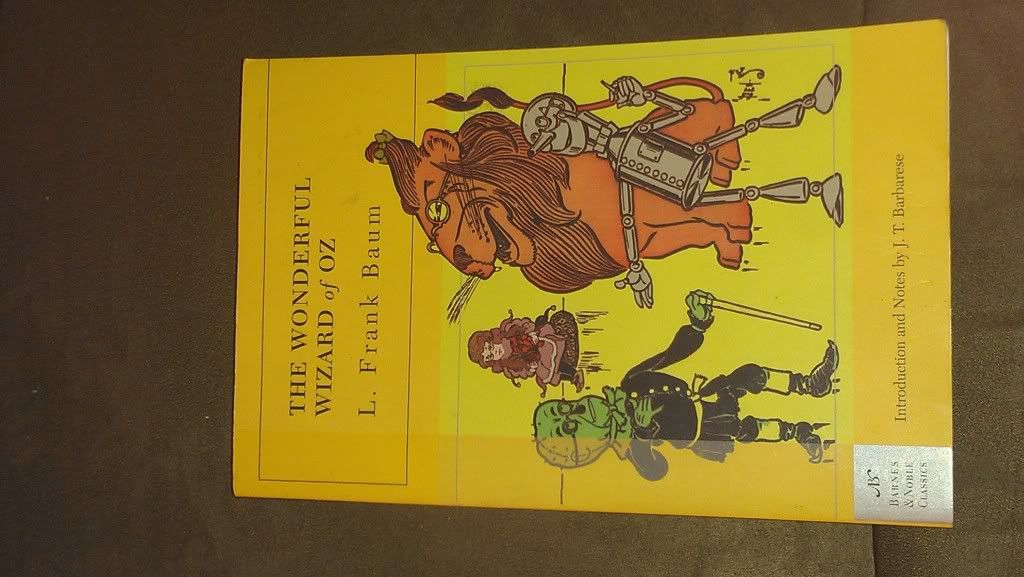 -"The War of the World's" by H. G. Wells published by Barnes & Nobel. Euc. $3. Giftable.


-"Tao Te Ching" Lau Tzu, published by Barnes & Nobel. Euc $3. Giftable.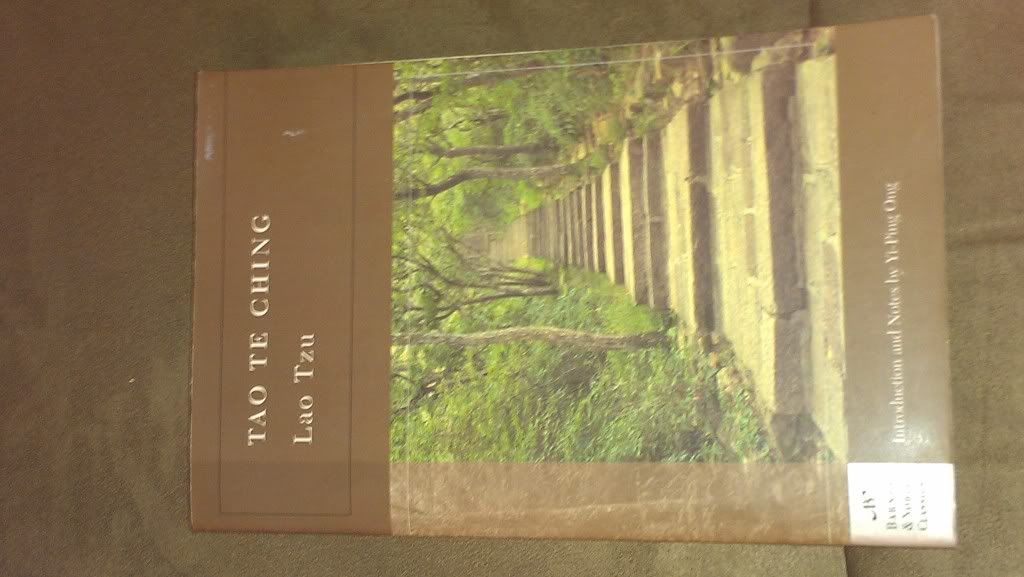 -36 pack of IKEA tealights, tropical scented, unopened. $3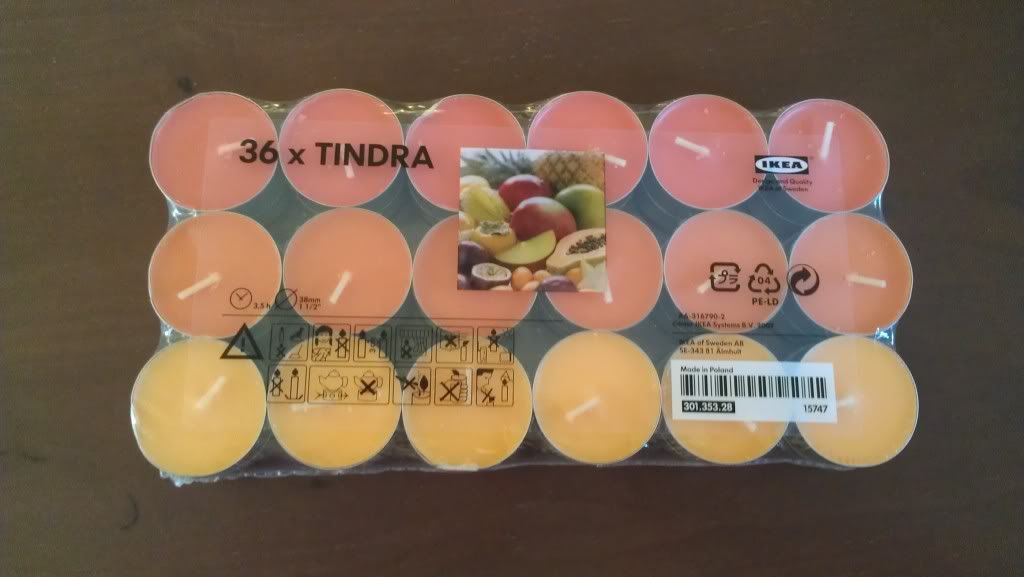 -"The Encyclopedia of Psychoactive Substances" paperback. Some wear and marks on cover. $2.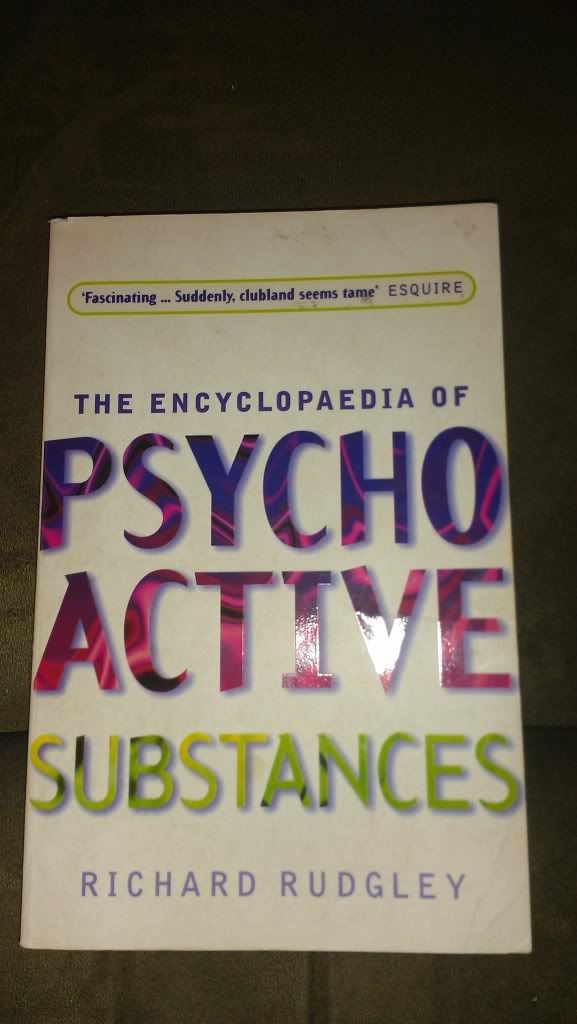 -"Inamorata" by Joseph Gangemi. Published by penguin books. Good condition, mark on cover from sticker. $2.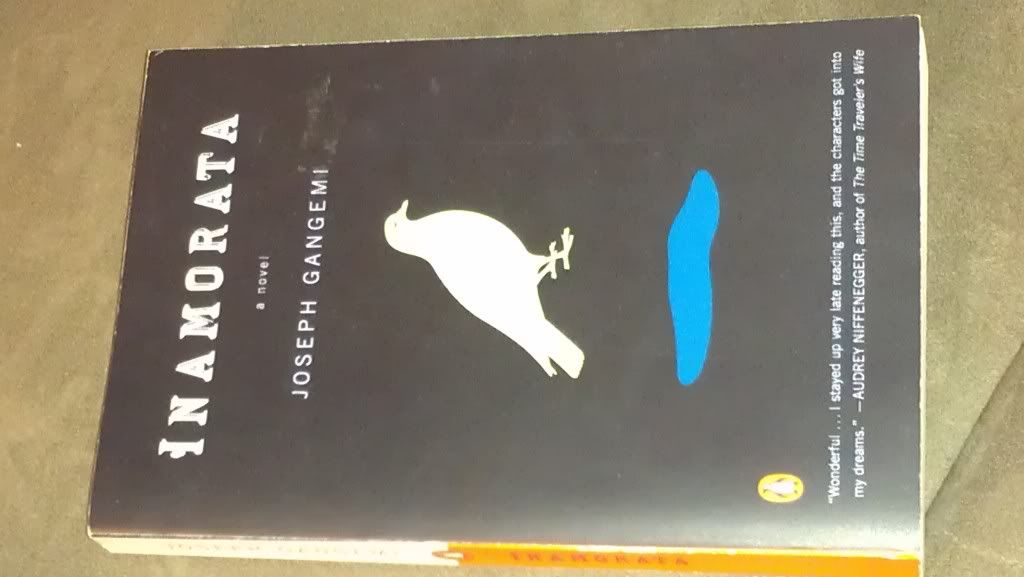 -Metal cat bookmark. $1


-24mm Medela nipple shield, tried it once but wasn't the right size. $1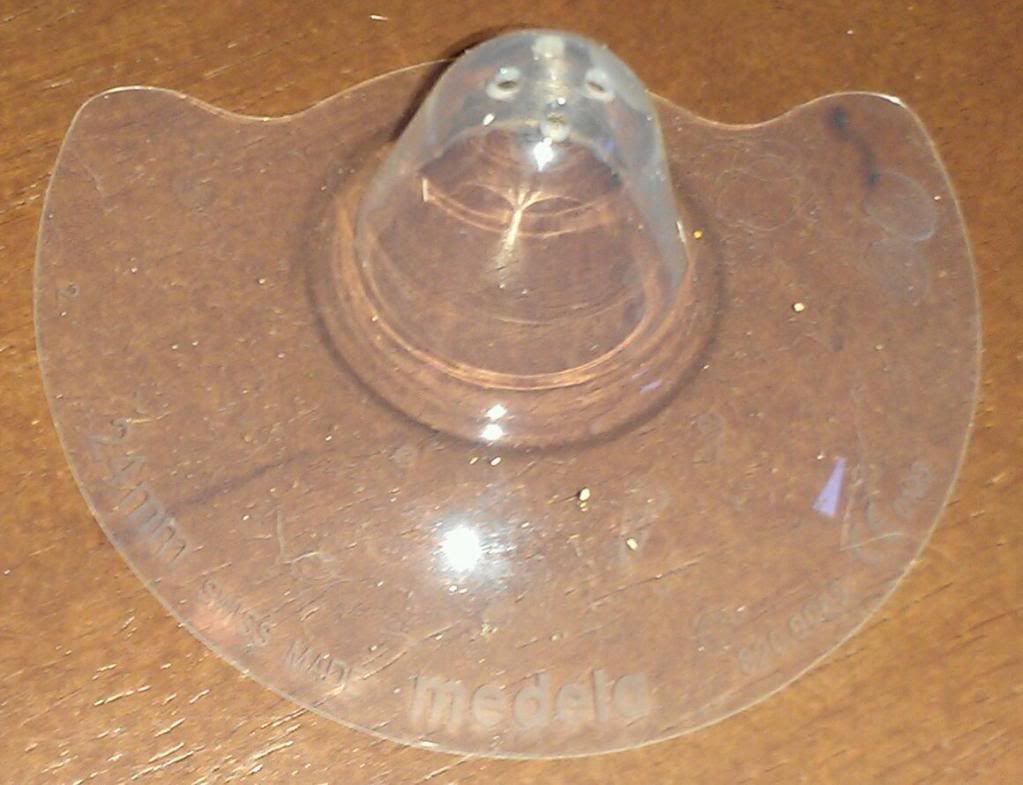 -Lots of necklaces, earrings & feather hair clips, I would prefer these go out in lots rather than one item at a time due to shipping and making trips to the post office. $2 each (unless otherwise noted) but can make a deal if buying many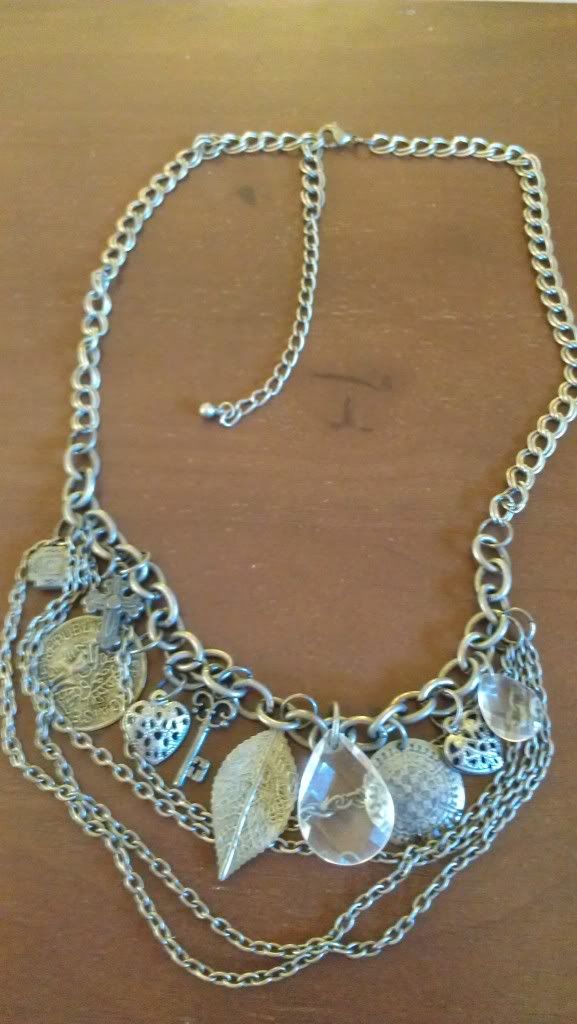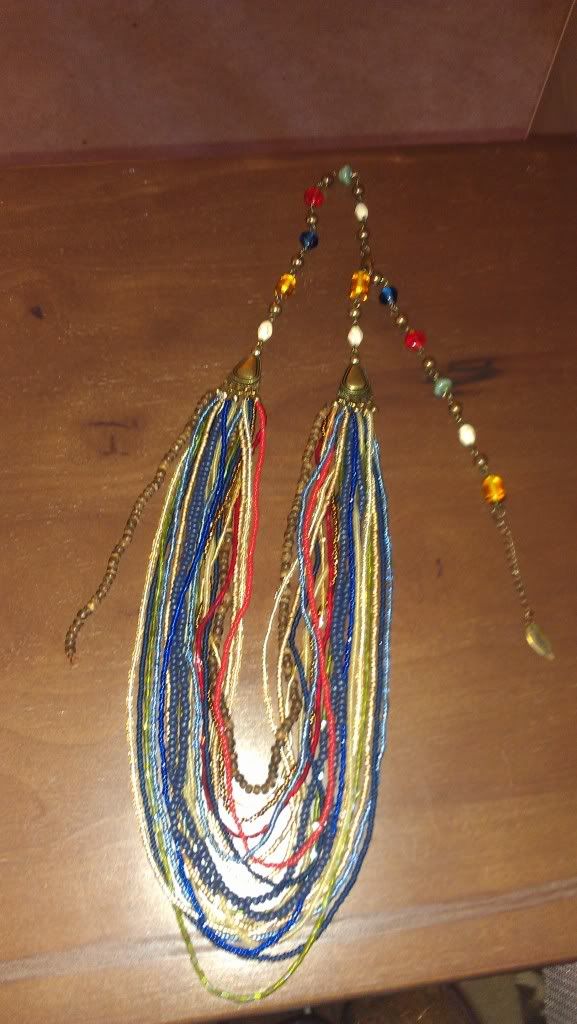 one strand is broken but tied off and its not very noticeable when wearing.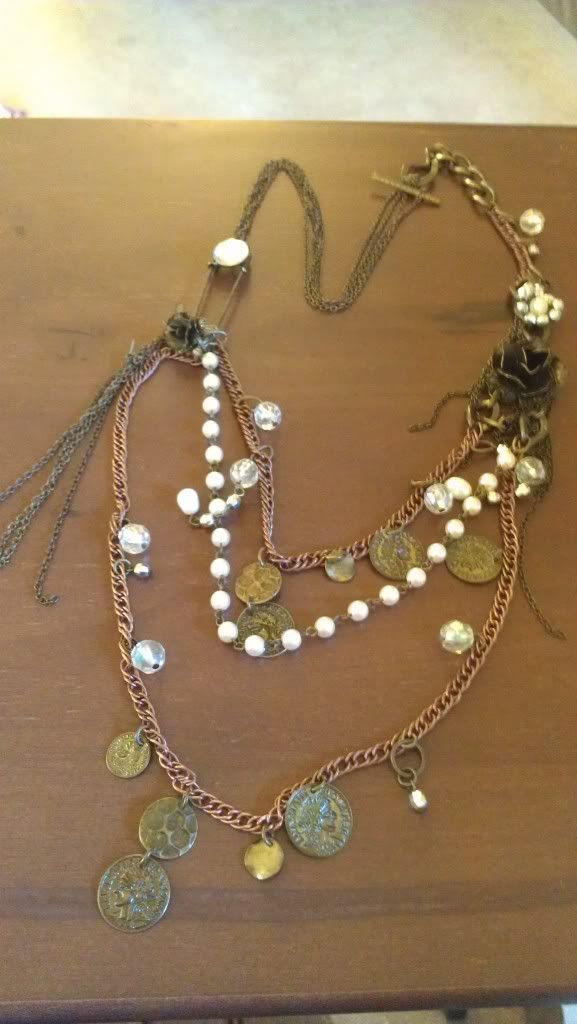 super funky, mixed metals! This one is $5 as it was $40 new!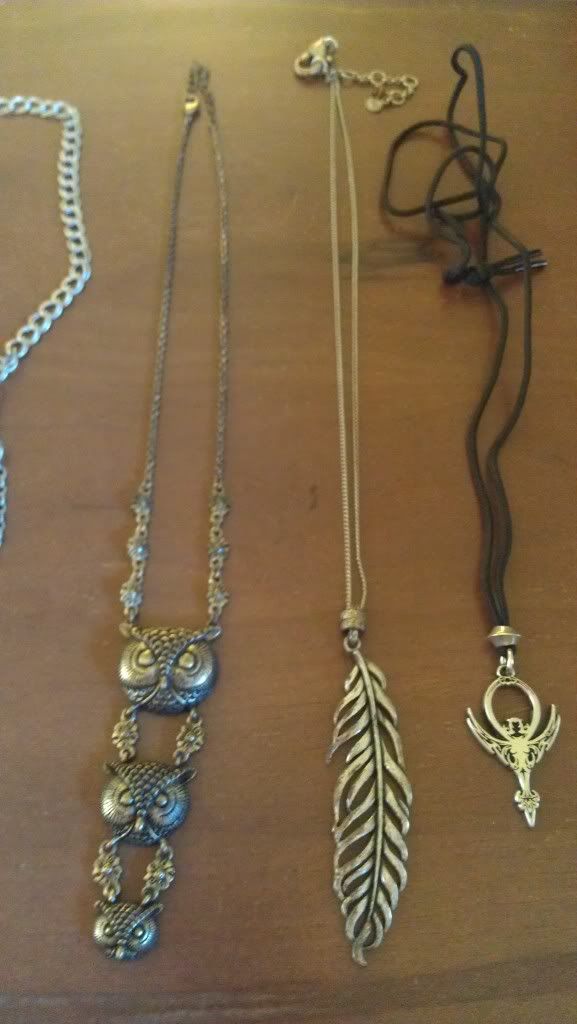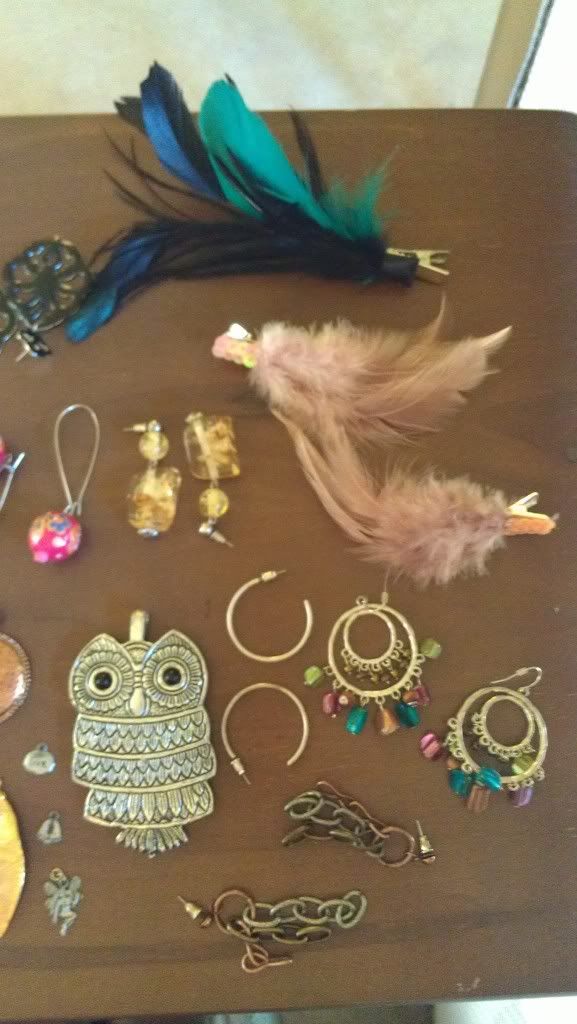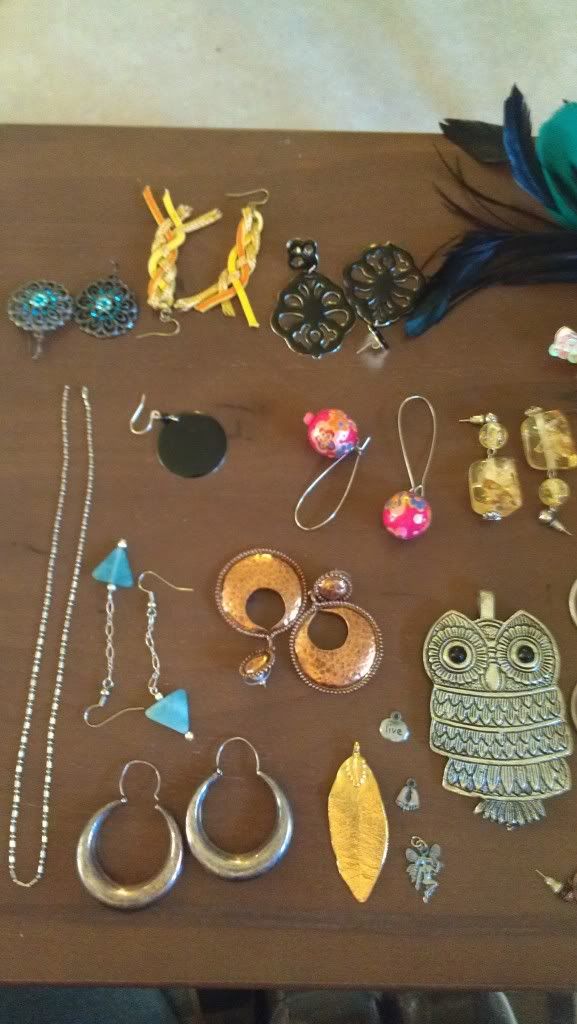 Photobucket really degraded the quality of my pictures
I can email better pics if needed. The black circle earring is a pair but one missed the photo shoot! Small charm/pendants are a fairy, feet & oval that says 'live' and they will sell together for $1.
-4 purple fabric placemats, may need to be wiped off because I used them once, but otherwise in great shape. $3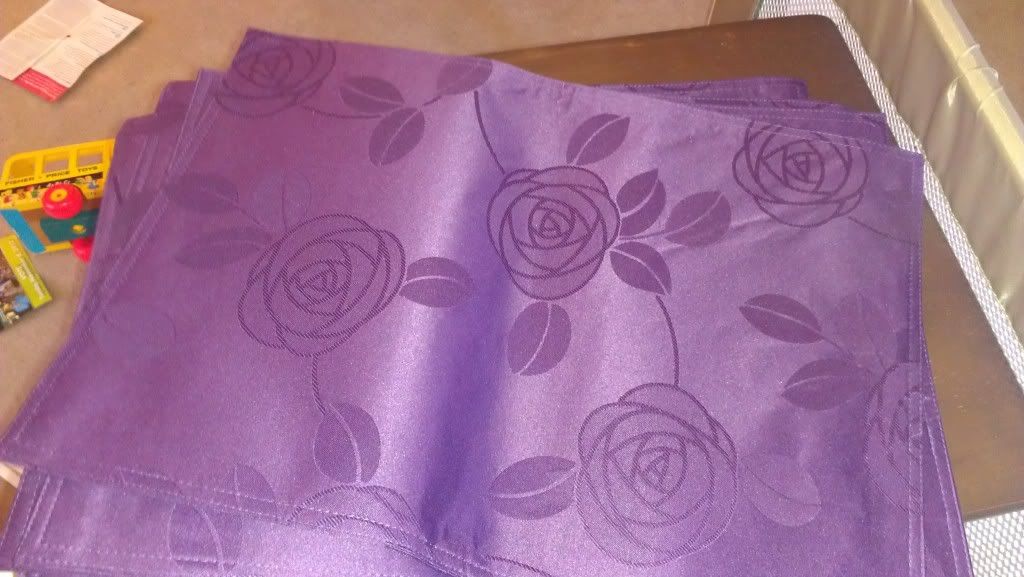 -Cream & brown winter hat with ear flaps, would fit 3 to 9 months best, euc. $2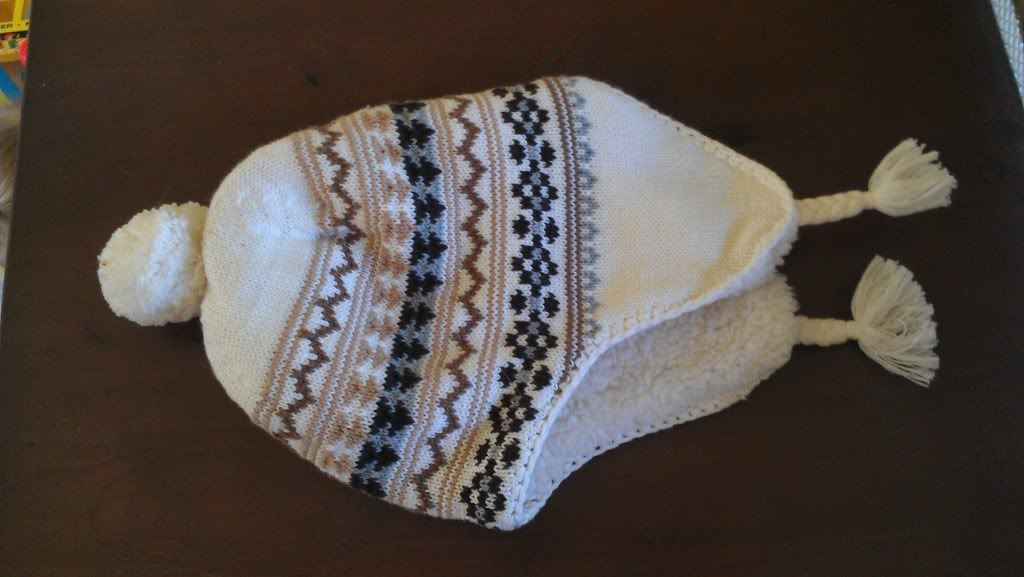 -Faux leather covered wood box/jewelry box. Some scuffs and signs of wear. $1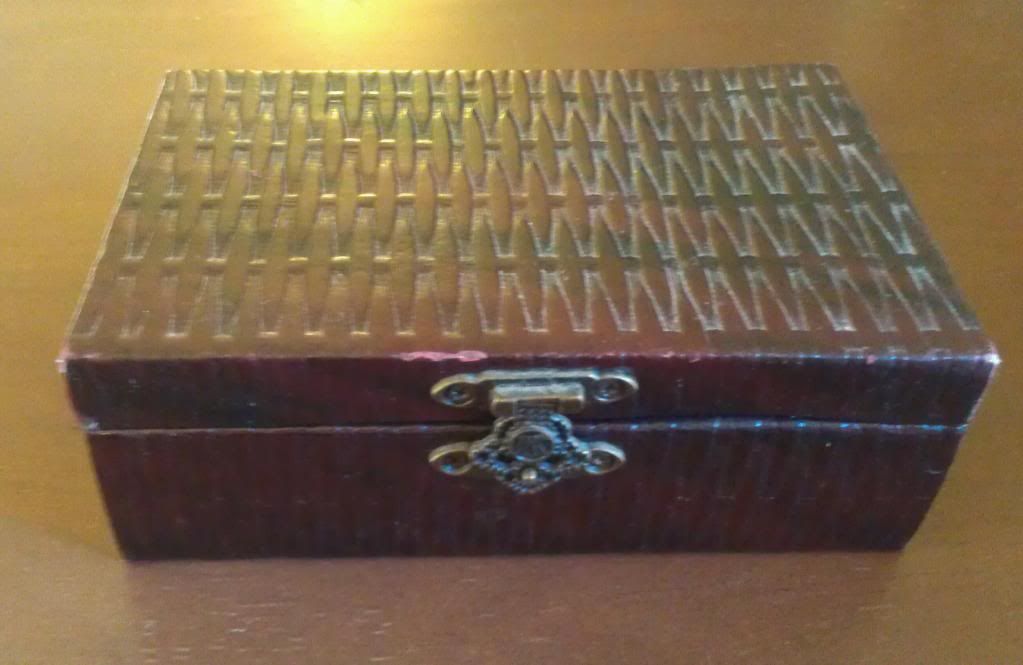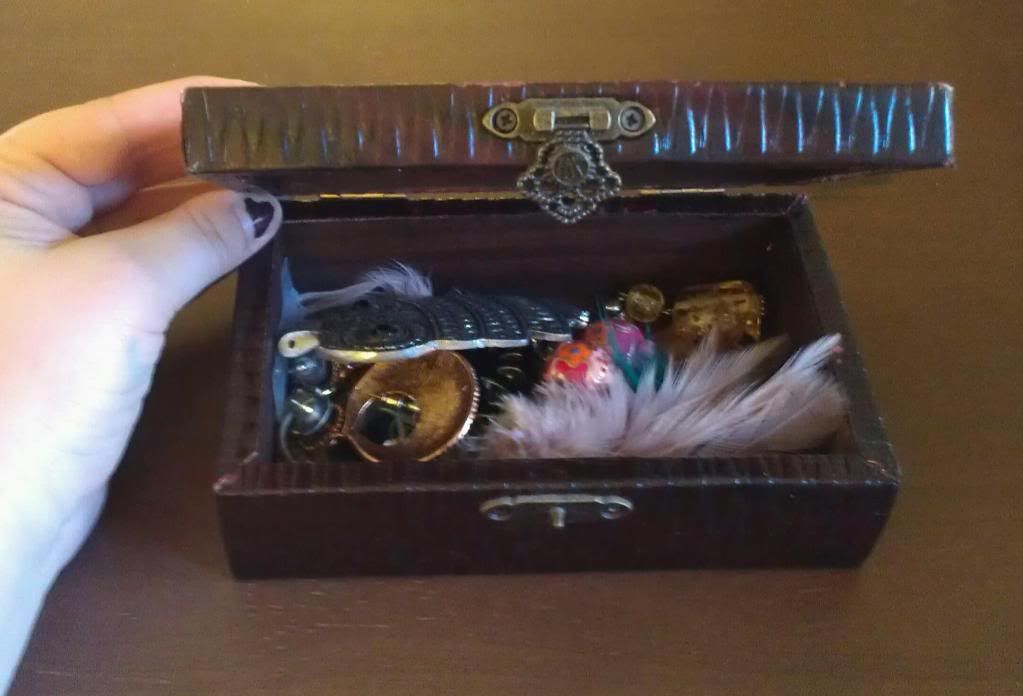 -Gia DVD & Marie Antoinette DVD. $2 each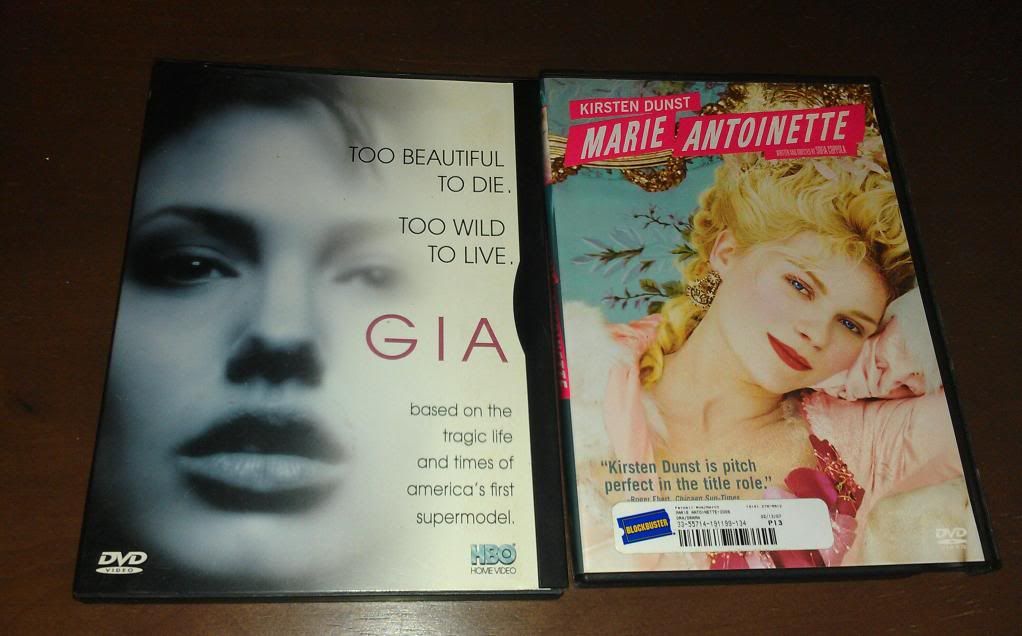 -Kama Sutra card deck with positions and tips to liven you love life. Images are not super graphic but they do portray drawings of various sexual positions. Never used, cards are in perfect condition but super minor wear on box. $5


-1 light pink Blueberry coverall, one size. I purchased as euc other than some binding along top edge came undone and needed to be mended. After I received it, I didn't think it was euc but rather good used condition. I never used it. It seems worn and the plu is cracking at the top part if the back. Seems minor and I don't think it will leak but wanted to mention for full disclosure :-) $5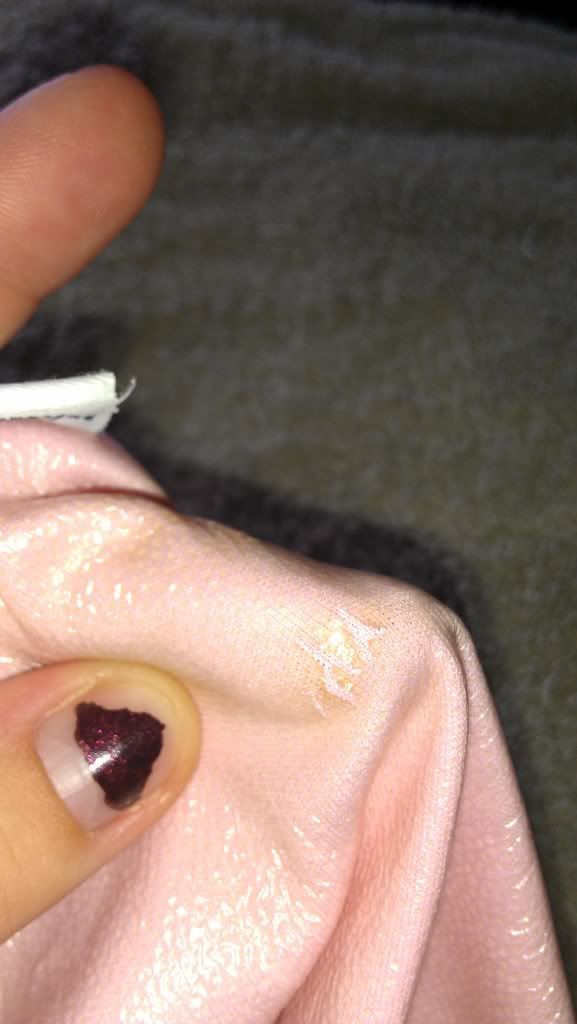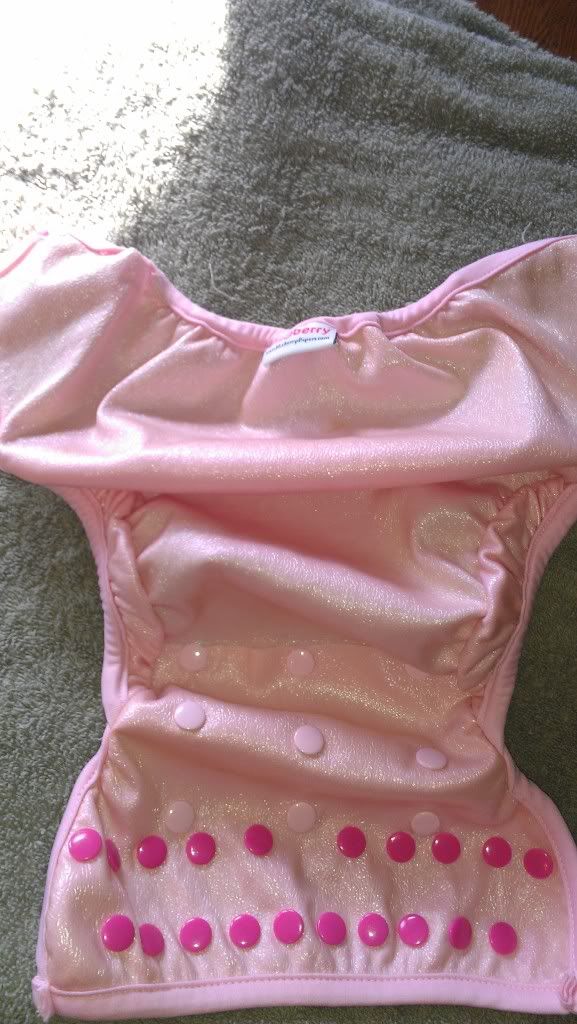 -Vintage "Once Upon A Time" brand, made in Italy, 100% acrylic sleep sack/bunting with hood. Buttons up and has two ties to tighten (but could probably be removed for safety). Great shape but one snag on the back. $2.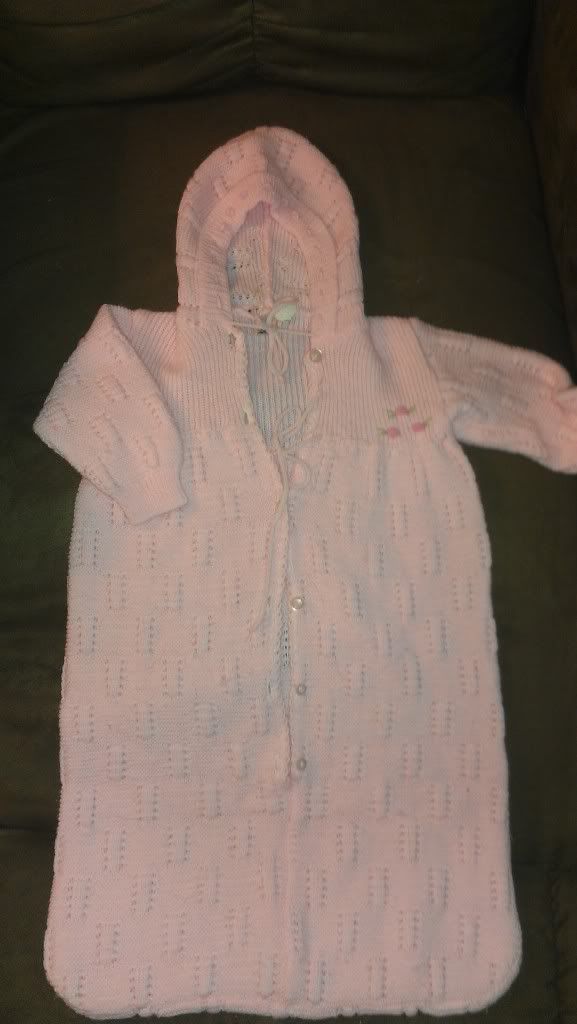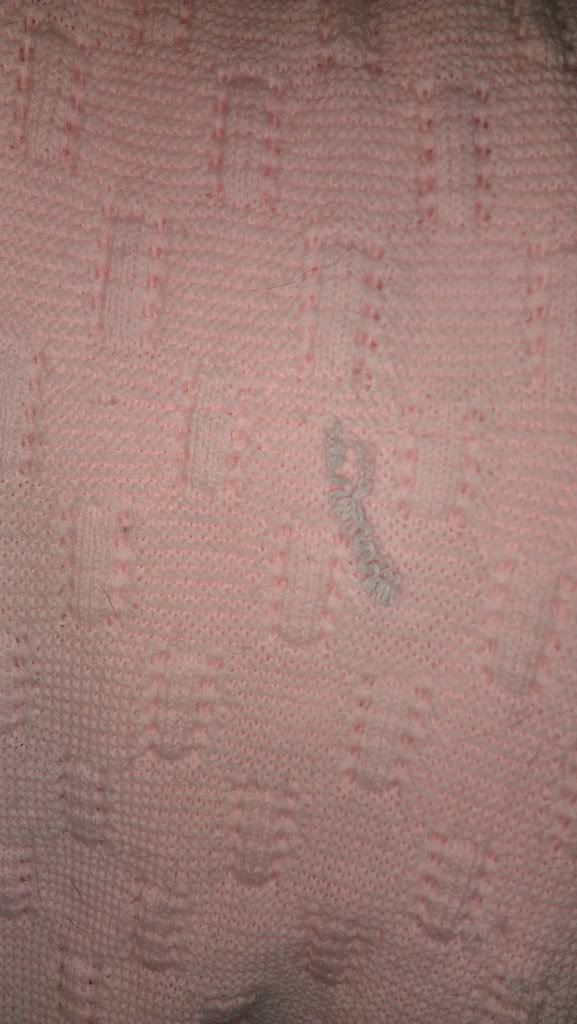 -Shoes, sandals & slippers size 1 to 3. More details to follow.
-NB white maryjanes TRADED.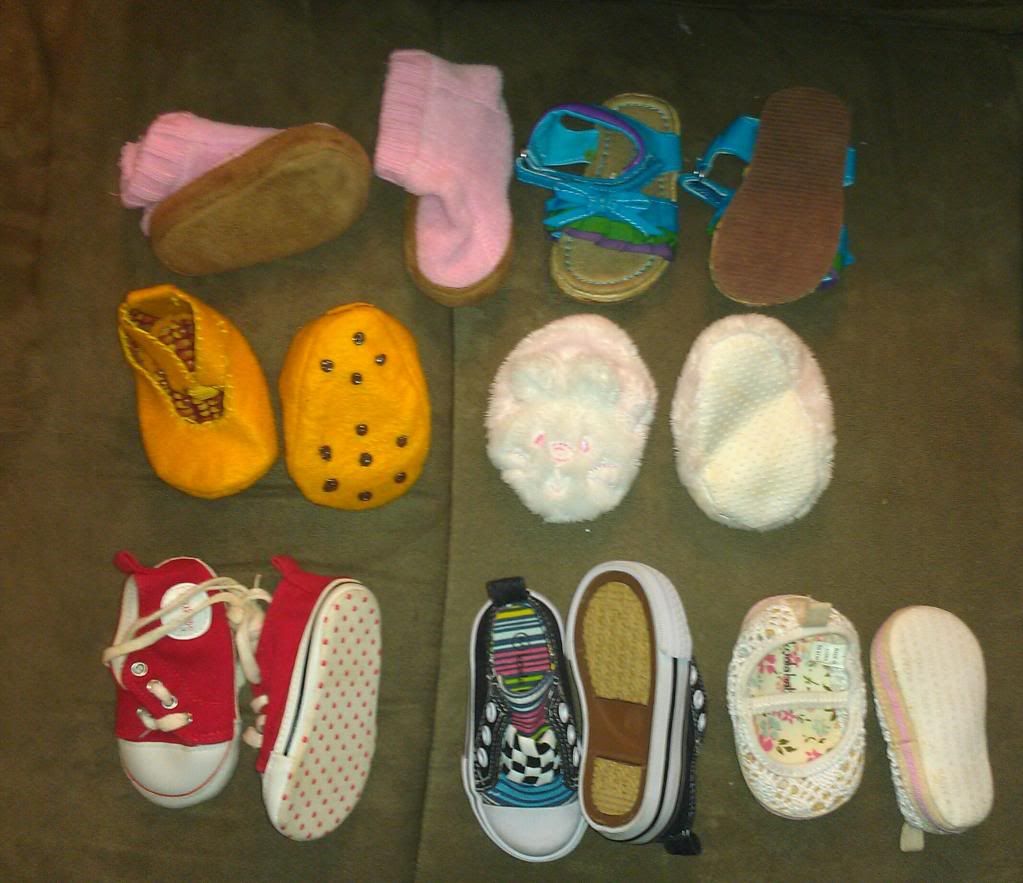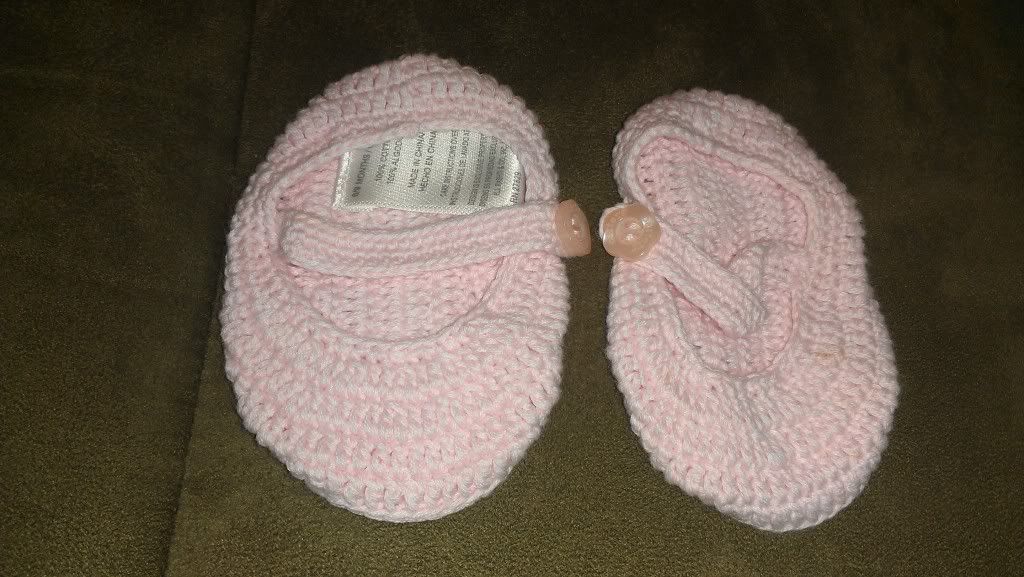 -Circo owl themed wall decals. About 1/4 of stickers missing. We tried them but they didn't stick well on the uneven wall surface in dd's room. All stickers for large tree and plenty to decorate a room with. $7.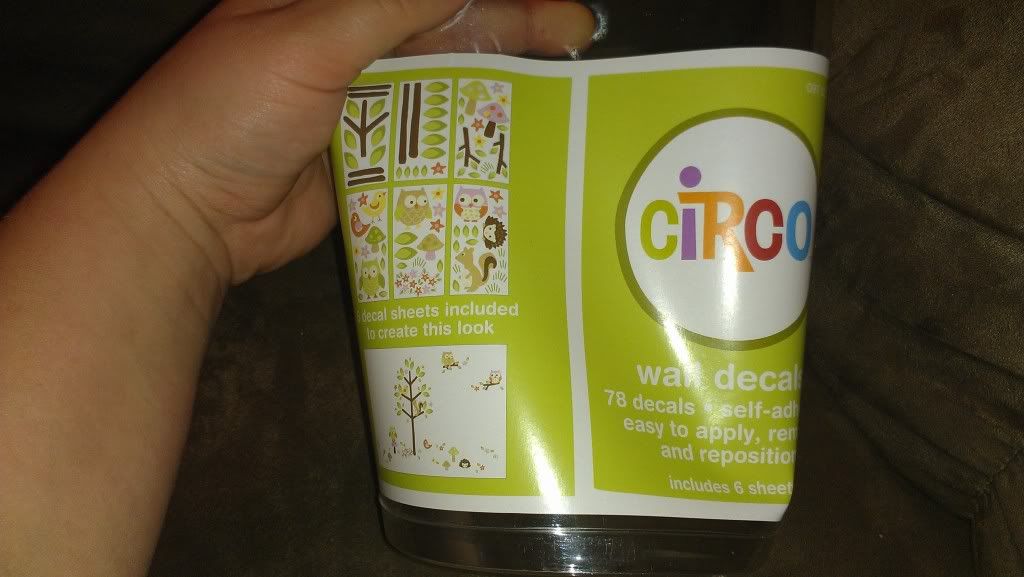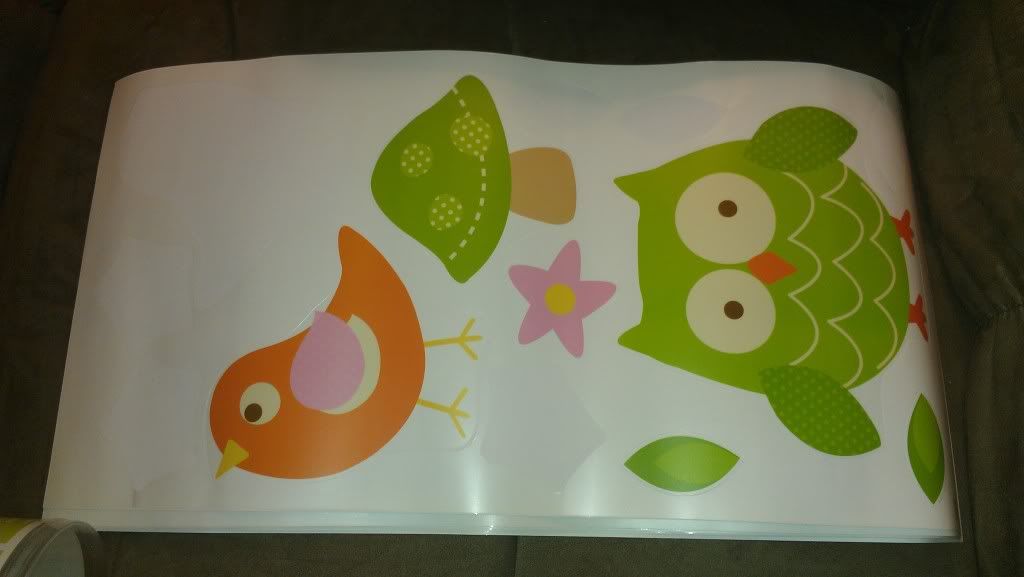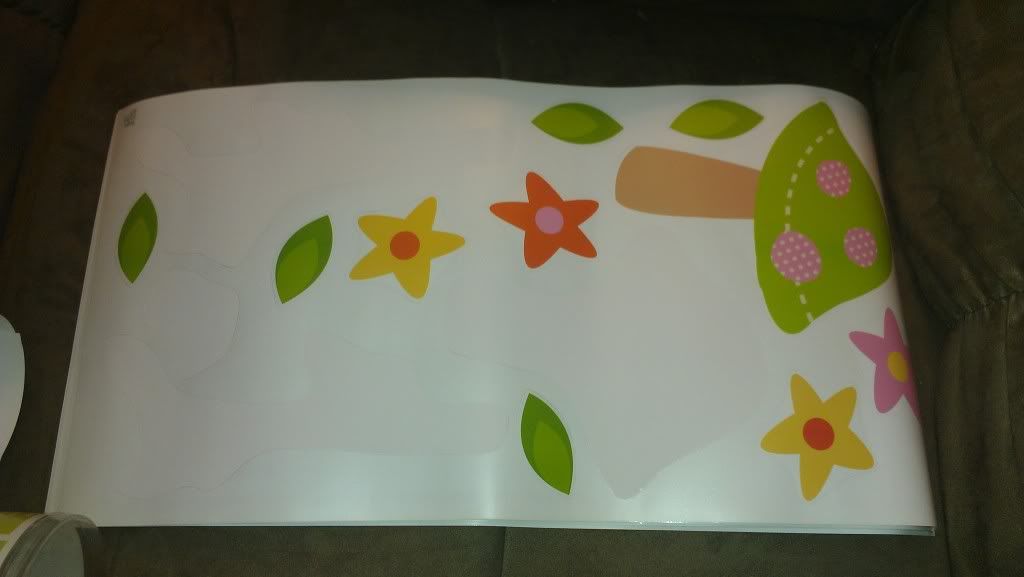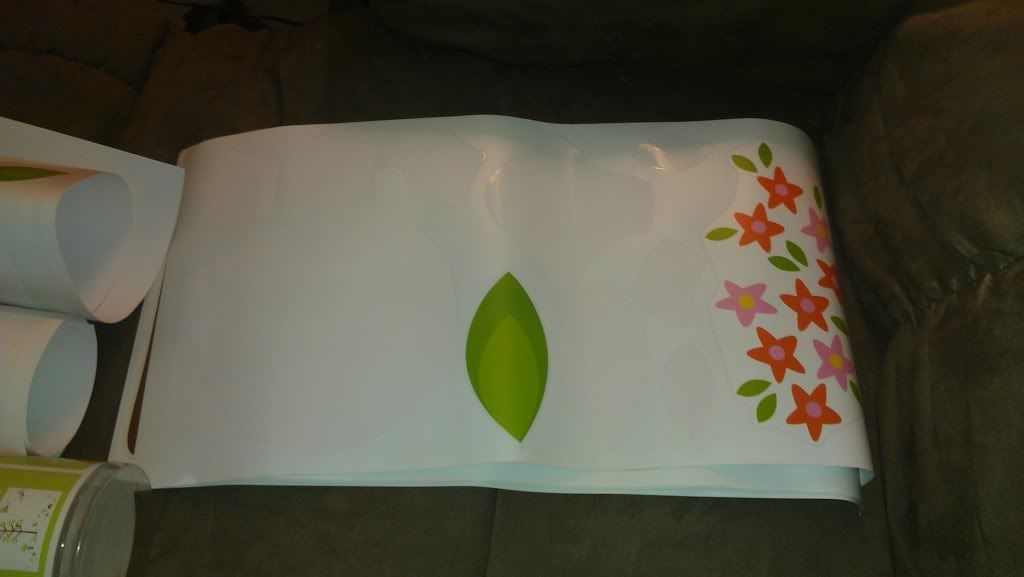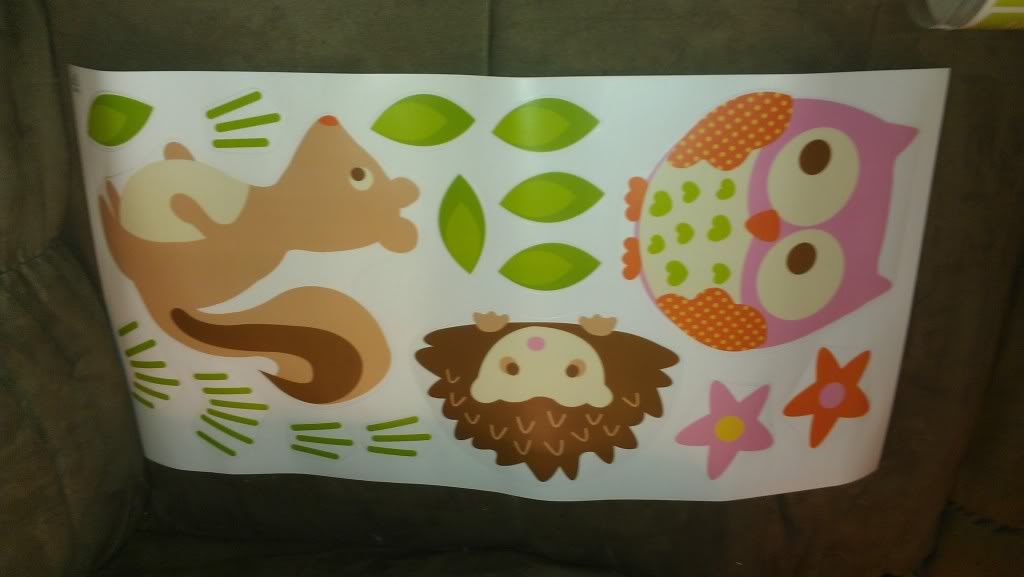 -2 small Summer Infant SwaddleMe swaddlers (pink & flower patterned still available)
- TRADED-Circle patterned swaddle.
We used these a lot so there is some wash wear but the Velcro is in great shape but they don't quite stick like new, still lots of life left! $4 each.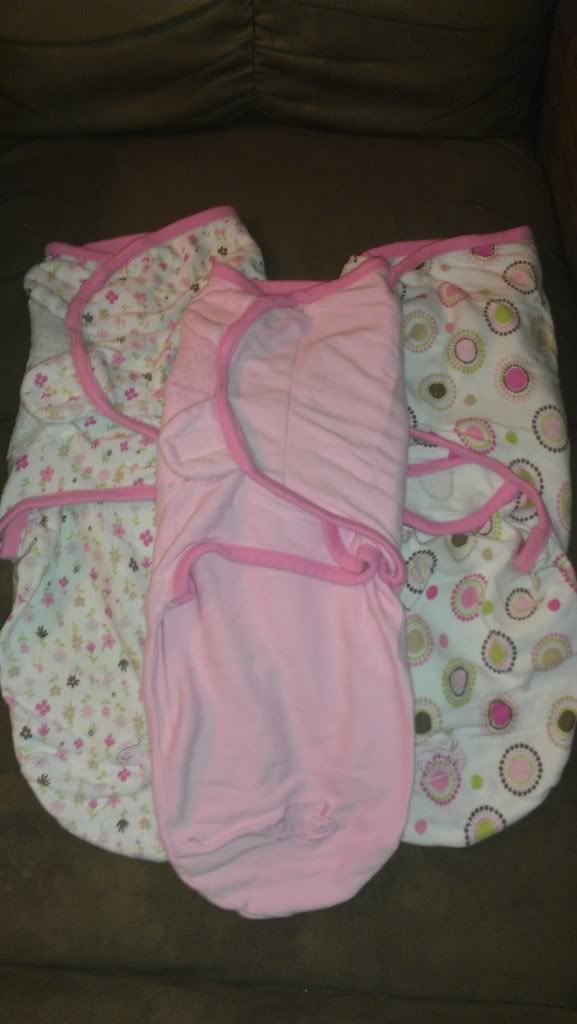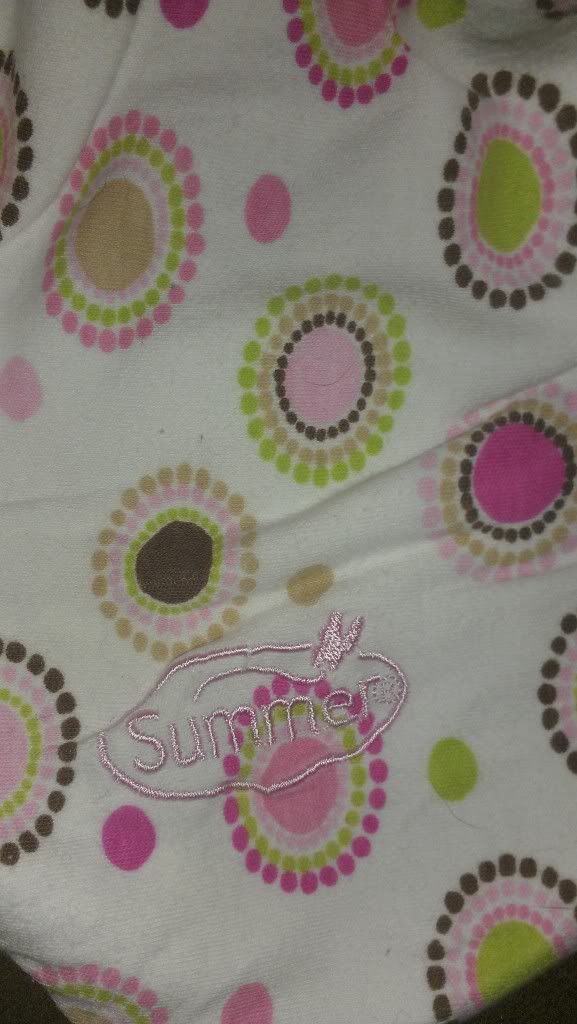 __________________________________________
-SOLD-Black Moby Wrap in vguc, no stains or rips. There are some fuzzies and hairs (human & feline) on the wrap. I can wash again before sending if you'd like. I have long hair and shed like crazy and so does my cat! $30ppd
-TRADED-Chew beads, Jane necklace. Lime-ish green color. DD didn't get into these much. Vguc. The color on the clasp is rubbing off a bit from washing but I didn't notice it until I was checking it out to list. The color is in between the shades in the two pics. $10.
-TRADED-Charlie Banana super mama cloth in lavender. All 3 were purchased by me used but I washed and never used them. I don't need supers. One super faint stain on the middle pad that I can't see in real life, but it showed up a bit in the pic. A little pilling on the back of one. The website for the pads gave measurements of approx 10 inches long and 3 inches wide. $10.
-TRADED-Iplay infant mittens with no thumb hole, Velcro closure, excellent used condition, light green. $2
-TRADED-2 sippy cups and lot of coated metal baby spoons. $3 for all items
-TRADED-Mesh baby feeding bag
-TRADED-razberry teether, both in euc only used a few times and dd didn't like either of them. $1 each
-TRADED-5 blue edge, unbleached, unknown brand prefolds. All in great shape, two have faint stains that may sun out. 18.5 inches by 12.5 inches. $8 for all five.
-TRADED-1 vguc Flip cover in noodle. One small snag on binding at side, no stains, minimal wash wear. $7
Small snag is hardly noticeable in pic about an inch or so under tag.
-TRADED-4 unbleached prefolds, unsure of brand. All in great shape, one has a small wear hole about pencil-eraser size and another has a smaller orange-ish spot. 18.5 inches by 13 inches. $6 for all four.
-SOLD-Pine scented soaps still in shrink wrap, from Restoration Hardware, giftable. $4
-SOLD-Brand new Aveeno lavender baby bubble bath & baby lotion. $2 each
-TRADED-5 Osocozy bleached prefolds. All in great shape, two have faint staining that may sun out. 17.5 inches by 12 inches. $8 for all five.
-TRADED-Halo swaddlesack, light pink. Normal wash wear. $5.
-SOLD ON EBAY-Collection of 6 hardcover books by Time-Life, Mysteries of the Unknown.
-TRADED-Guerrilla Art book excellent condition, very minor water mark on bottom corner of cover. $3
-SOLD ON EBAY-"The Illustrated Book of Signs and Symbols"

More to come!


Check out my other FSOT threads!
-0 to 12 month girls clothes: http://www.diaperswappers.com/forum/....php?t=1448359
-Girls shoes: http://www.diaperswappers.com/forum/....php?t=1448506
-Mama items: http://www.diaperswappers.com/forum/....php?t=1435148
-Swim diaps: http://www.diaperswappers.com/forum/....php?t=1448332
__________________
Tasha - wife to M since 12/31/08 - mama to Z since 8/30/11
:
:
---
Last edited by radmama; 11-19-2012 at

04:37 PM

.