Hanna PJs Size 80 Organic cotton perfect for Christmas morning.
---
Adorable organic cotton red/white striped hannas in size 80. Made in Peru. The white is not super bright white anymore and there is some normal wash wear. Asking $16 ppd.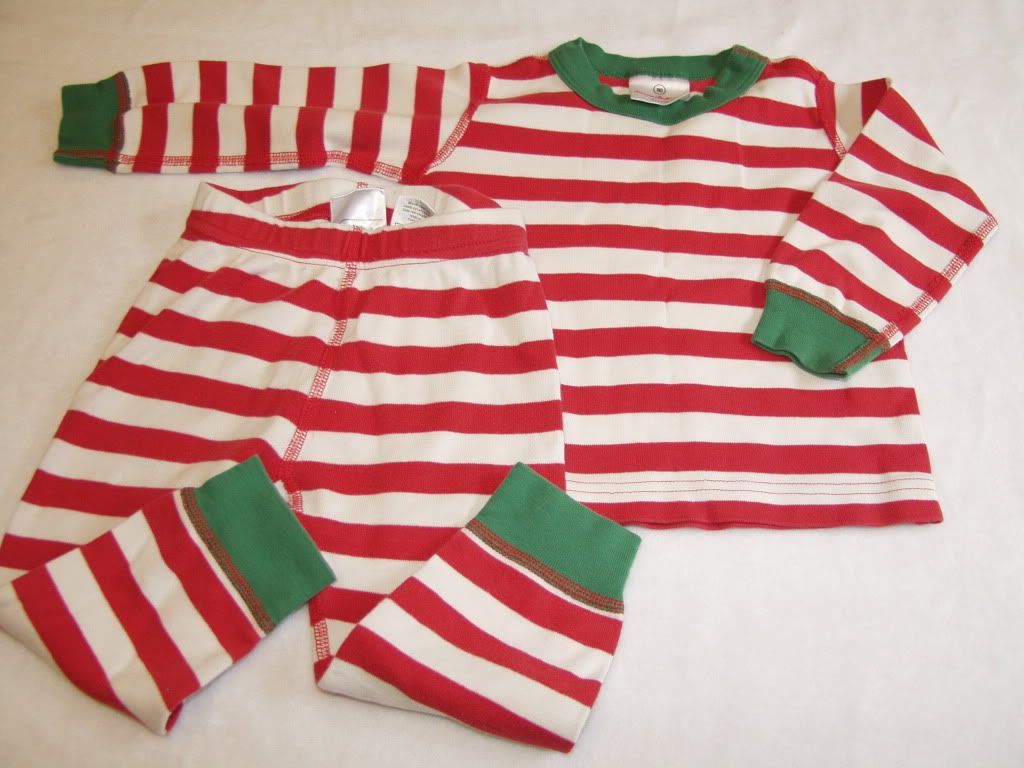 __________________
Hi. I'm Natalie. Mom to four wonderful girls.