Registered Users
Bum genius, fuzzi bunz, thirsties, wiggle worm bottoms, thirsties, prefolds, etc
---
I know this is a long shot, but i would love to sell all of this to one person!If you would like everything that is left, I would take $150 including shipping of the prefolds.
covers lot $30ppd


BSWS size medium. I would say the are in Guc. no stains, pul is intact as far as I can tell(hard to tell with the way these are made, but we did not have any leaks), Velcro sticky and clean, elastic a little relaxed, but lots of bounce left.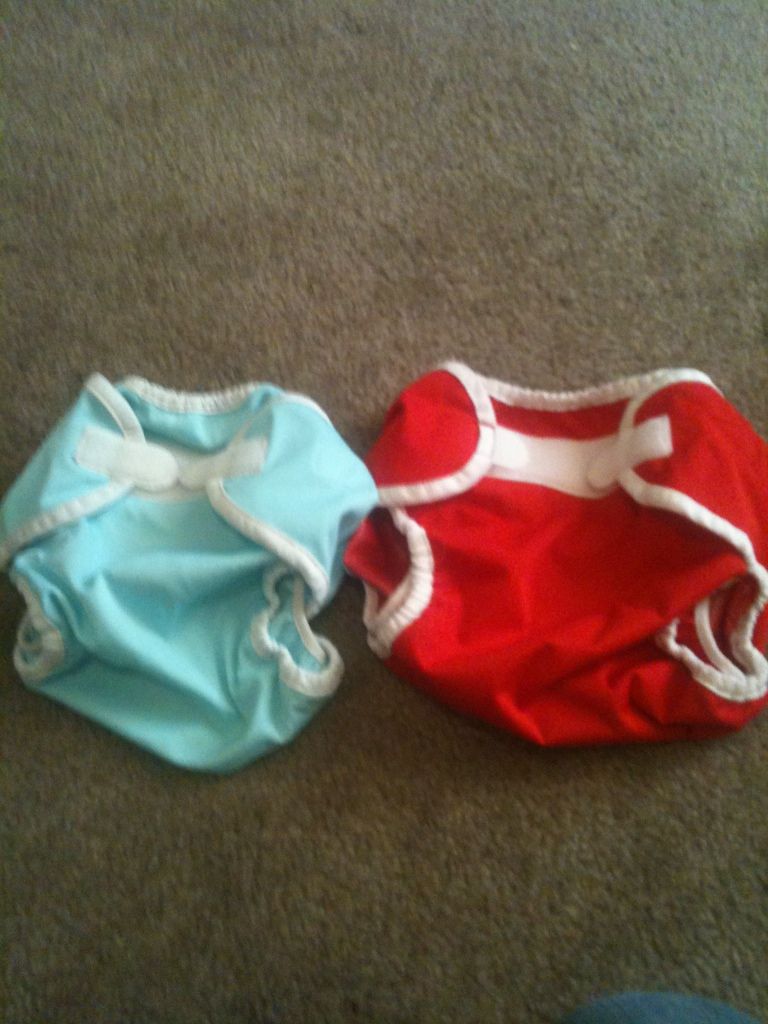 thirsties , blue is a medium,has a stain on the gusset and has a tiny place where the pul is starting to get a hole. I think it is small enough that a trip in the dryer may fix, but do not hold me to that
The red is a size large and is almost like new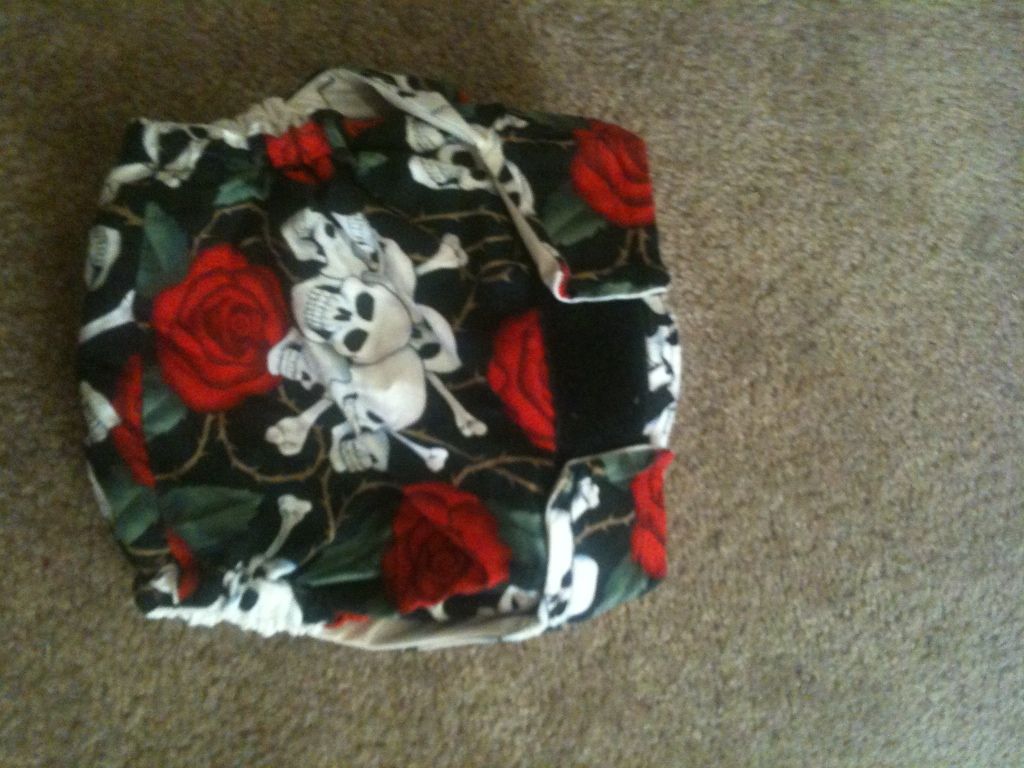 Wiggle Worms cover. Size medium. I think it fits more like a large imo. In Euc.

AIO $10ppd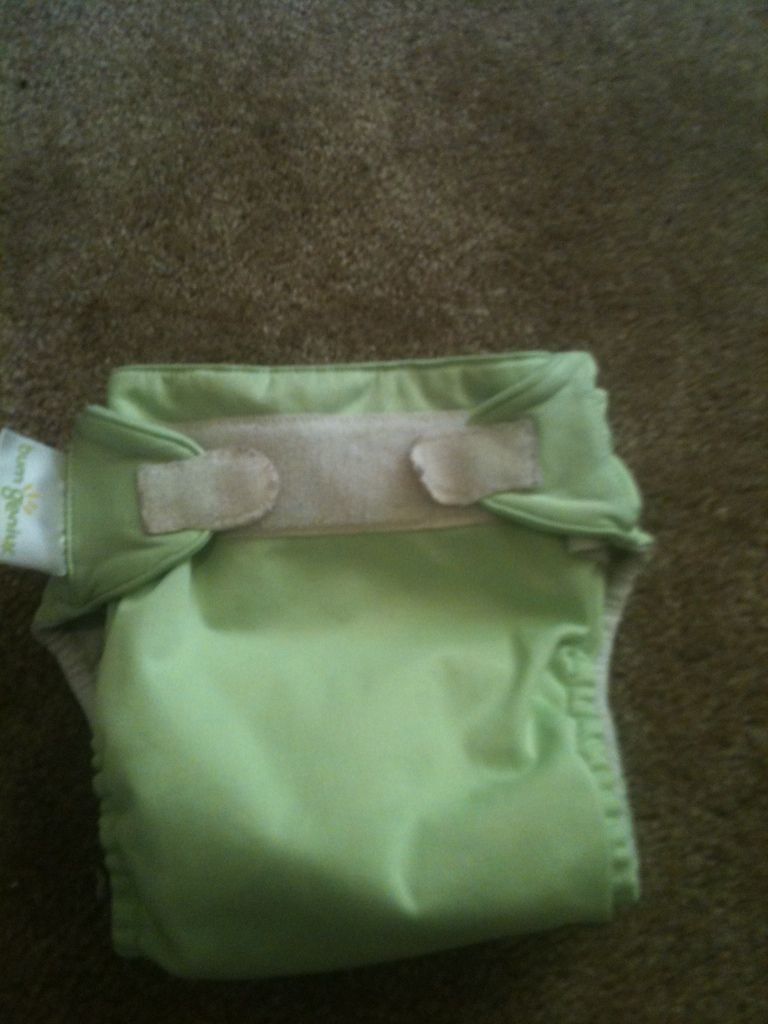 Bum genius size large. no stains, pul intact, elastic slightly relaxed.

Pockets $45ppd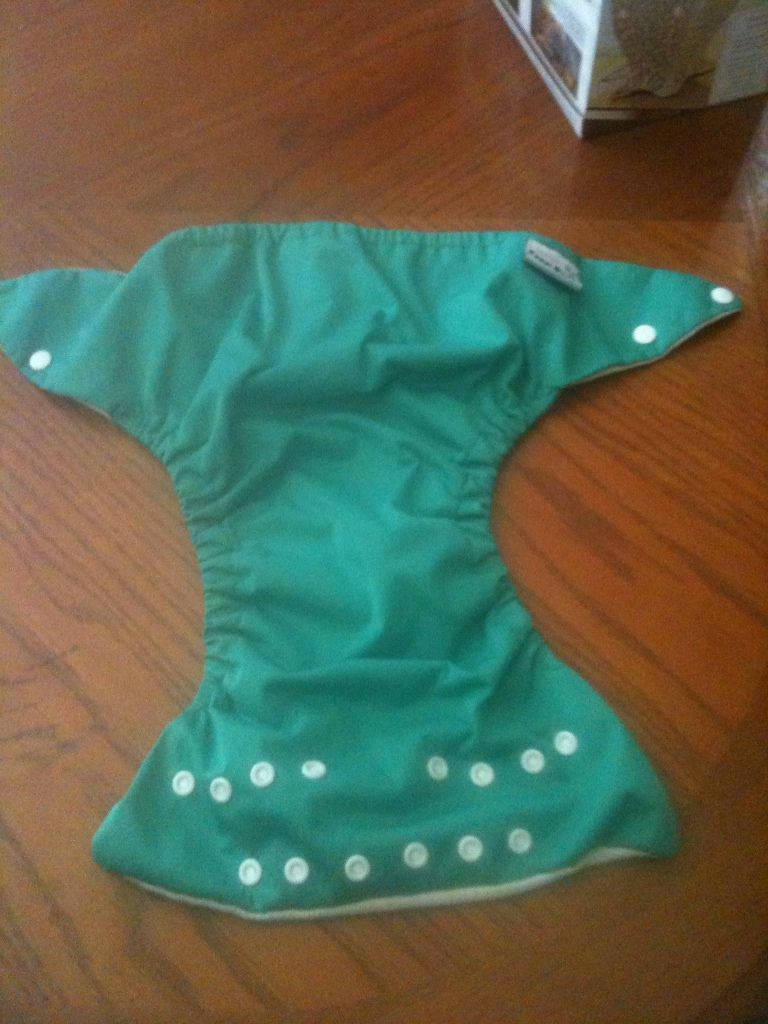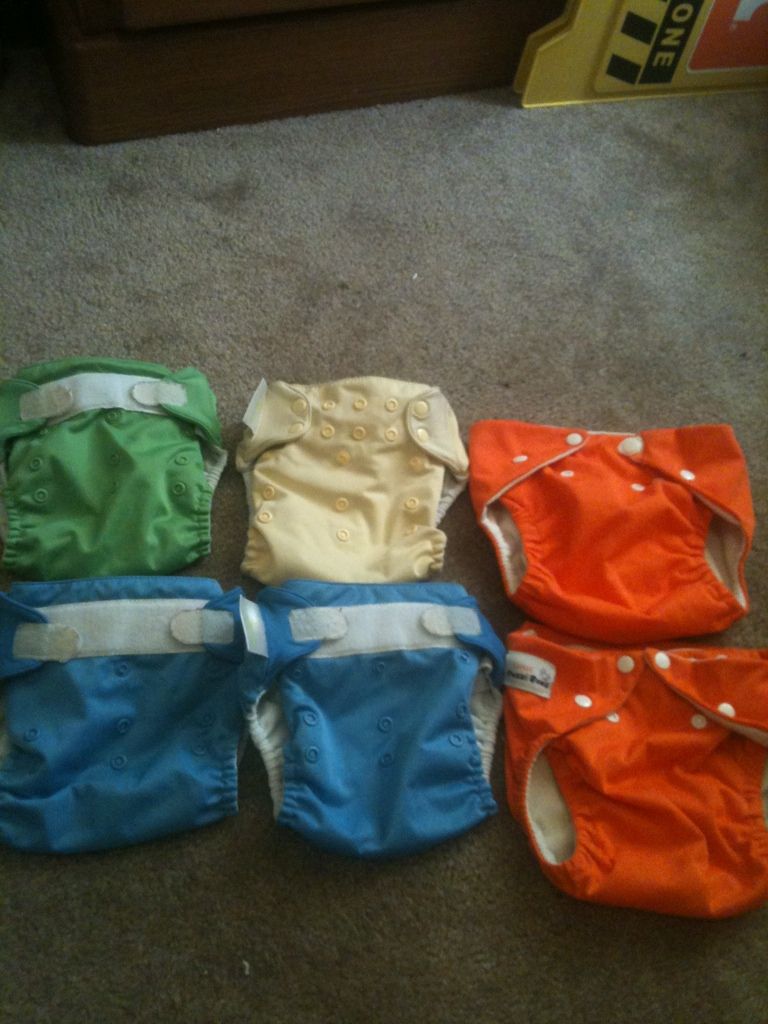 3 Bumgenius 3.0 applix one size, 1 bumgenius 4.0 snaps, 2 large old, old, version made is the USA fuzzibuz size large( I absolutely LOVE these).Bum genius- These are not brand new white, but they are not nasty either. Some color transferred when I washed some new towels with them
, no stains, elastic a little relaxed but not shot, pul intact, sticky elastic, very little fuzzies on landing strip (just right where the sticky part attaches), landry tabs still work.
fuzzy bunz-size large. (just the one orange and the green available. the orange with cosmetic issues was given away)These are made in the USA. They do not have the suede cloth inside, I am not sure what the material is, but I love them!!! These run larger than the newer large size. No stains, elastic is a little relaxed,
NO INSERTS ARE INCLUDED

Trainers: $30ppd SOLD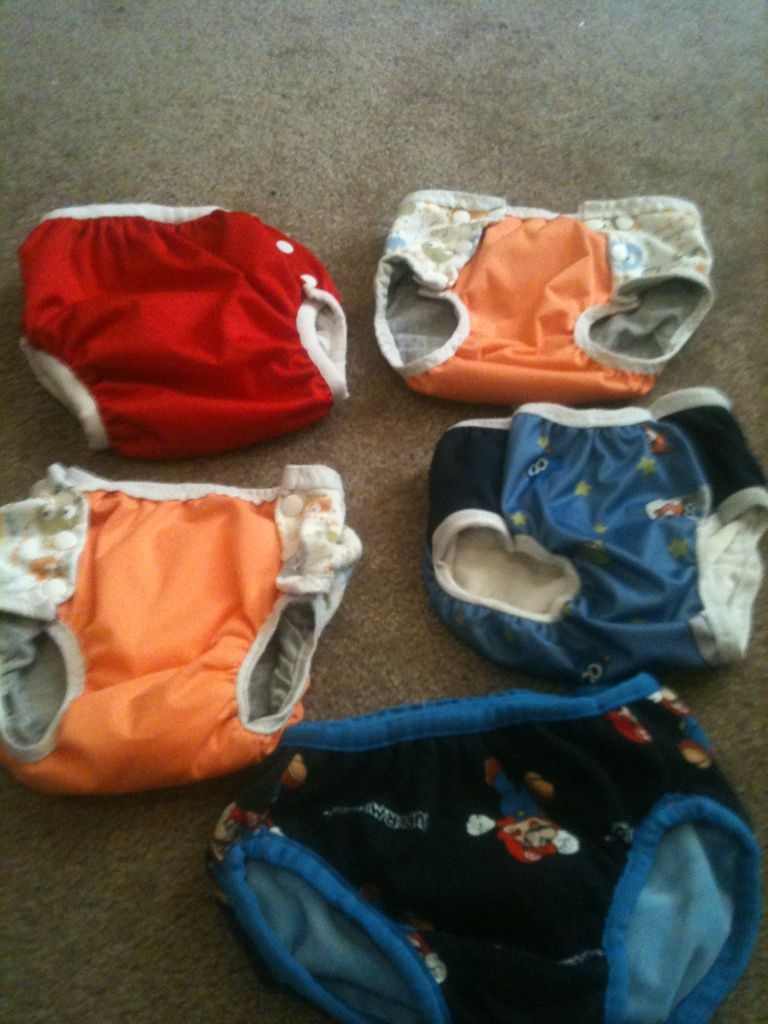 2 wahm tinkle rime ooga booga trainers(not professional, but functional) one is a pocket, one is an aio with hemp and ebf inside. size 2-3t

HTF print mario Mother goose trainer size medium. Cotton velour inside.Never pooed in , peed in 2 times.

The alien print needs a lay in insert

Happy Heinies trainer size Medium VVVguc

INSERTS NOT INCLUDED

Not so flat wraps (These are GREAT!!) $12ppd with another purchase or $15ppd for just the BOTH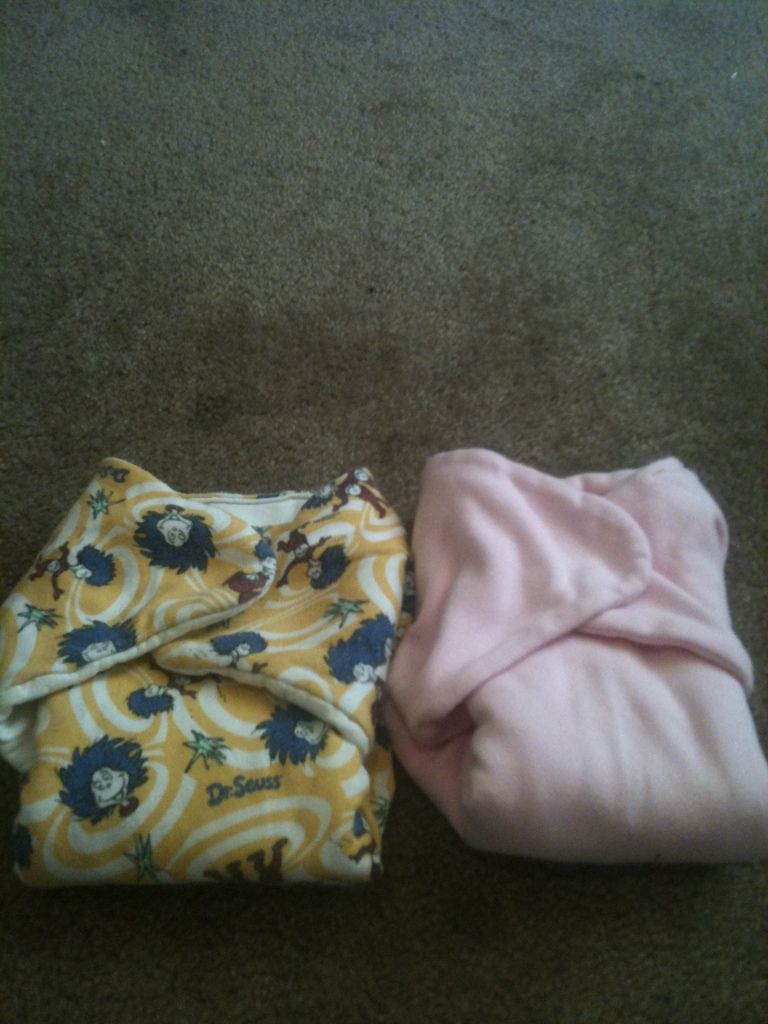 I used with a booster(not included). Needs pins. The thing one thing two has a middle layer of zorb and bamboo fleece inner layer. The pink has a layer of zorb in the middle and pink cotton interlock for the inner layer


Wahm fleece diaper $3ppd with another purchase needs pins or a snappy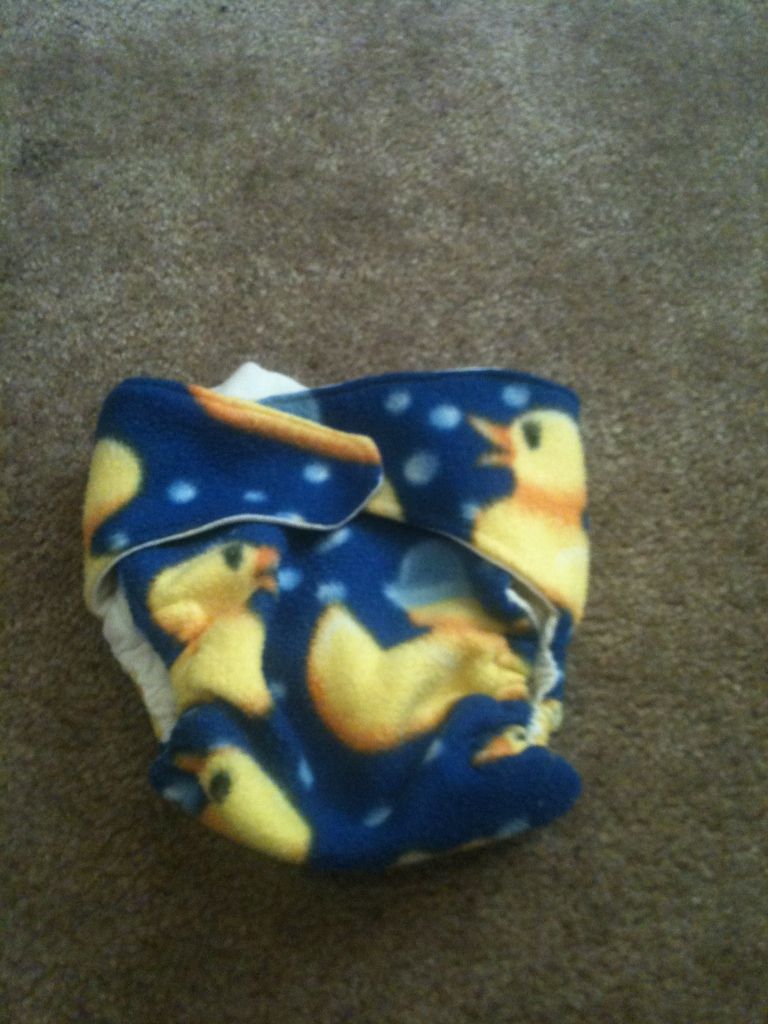 Prefolds $10 plus actual ship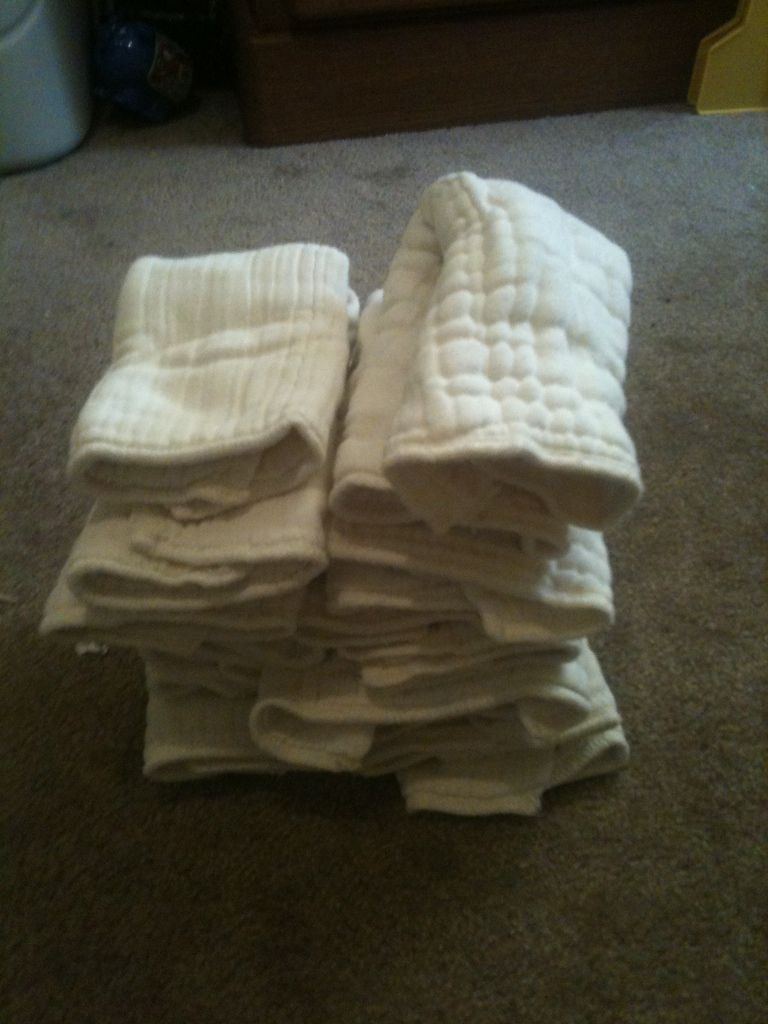 12 infant. I believe the are ozy cozy. No stains, barely used

$5 plus actual ship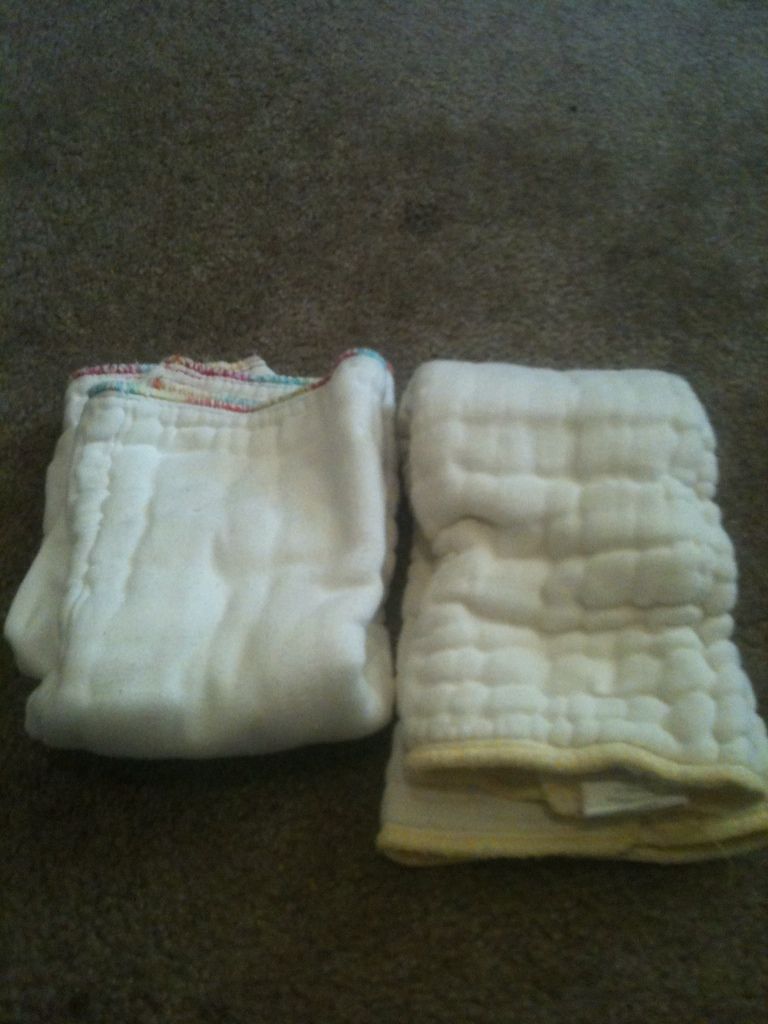 REARZ. One is one size(perfect for pad folding), one is premium sized

$7ppd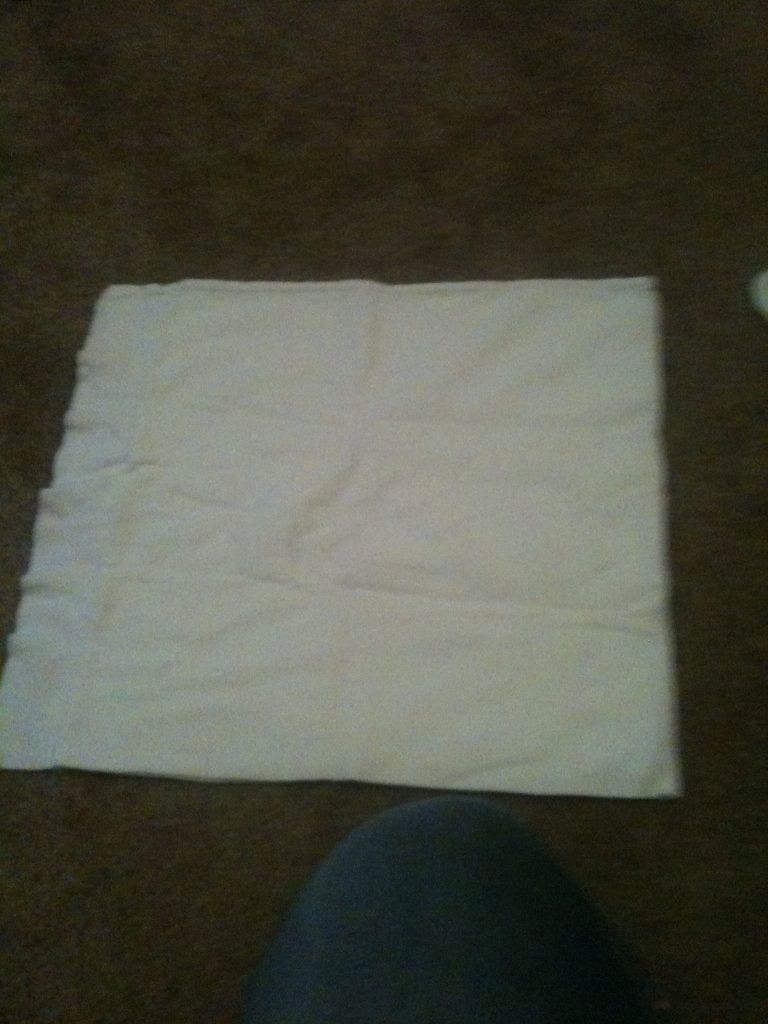 Thirsties size 2

FLATS $13ppd for all 6


5 ozy cozy flats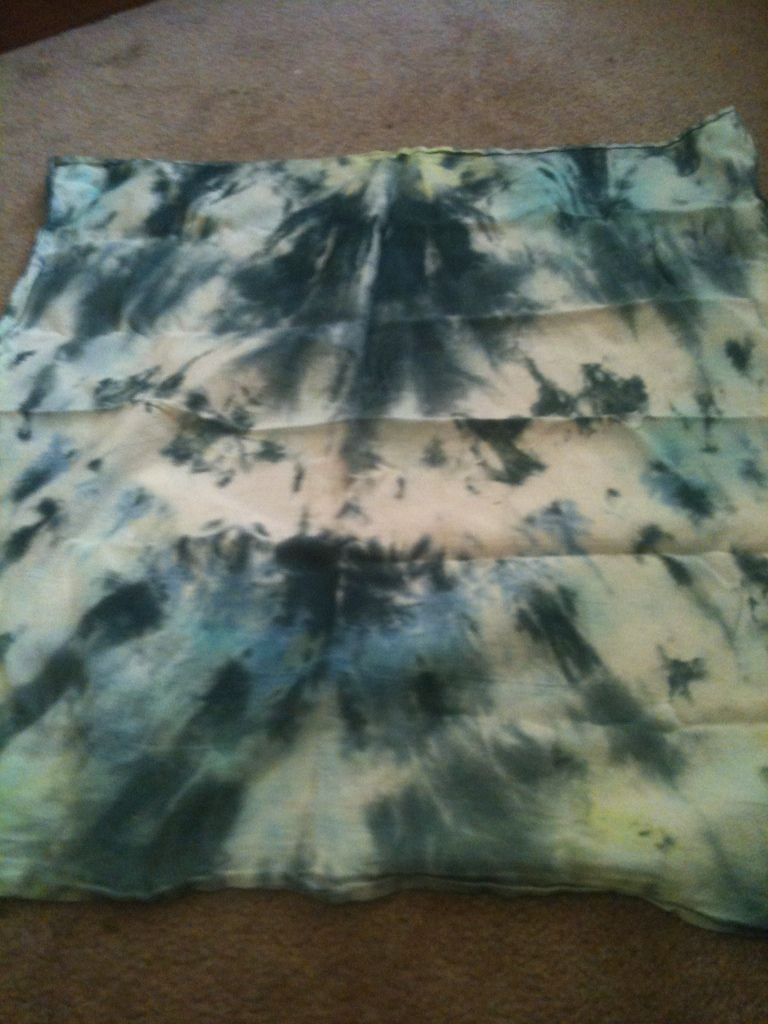 1 tie dies little lions flat

Inserts .50 a piece with another purchase
I just found 11 more!



most are dingy, one looks(and probably is)brand new
__________________
http://www.diaperswappers.com/forum/...0#post15969570
wet bags,snack bags,super hero capes, dino tails, tutus ,crayon rolls, tote bags,cloth diaper key chains,kid's aprons, car roll ups, and much more!
---
Last edited by drunkenmonkeysmommy1; 01-27-2013 at

08:19 PM

.