SOLD 1 Fuzzibunz OS and 1 Charlie Banana (lt blue and lime) take both for 12ppd!
---
ALL SOLD! pet free smoke free home. Please pm for fastest response.

Trades for FB size S or M and BG snaps or freetime. Girly colors wanted



5 FBOS.
Lt Blue - hard water stains. 8ppd
SOLD Crushed Berries, one stain, shown - 10ppd
SOLD 2 purple and one pink are like new and are 12ppd each

I only have two sets of inserts and elastics to offer (shown). Extra $1 per dipe if you want them.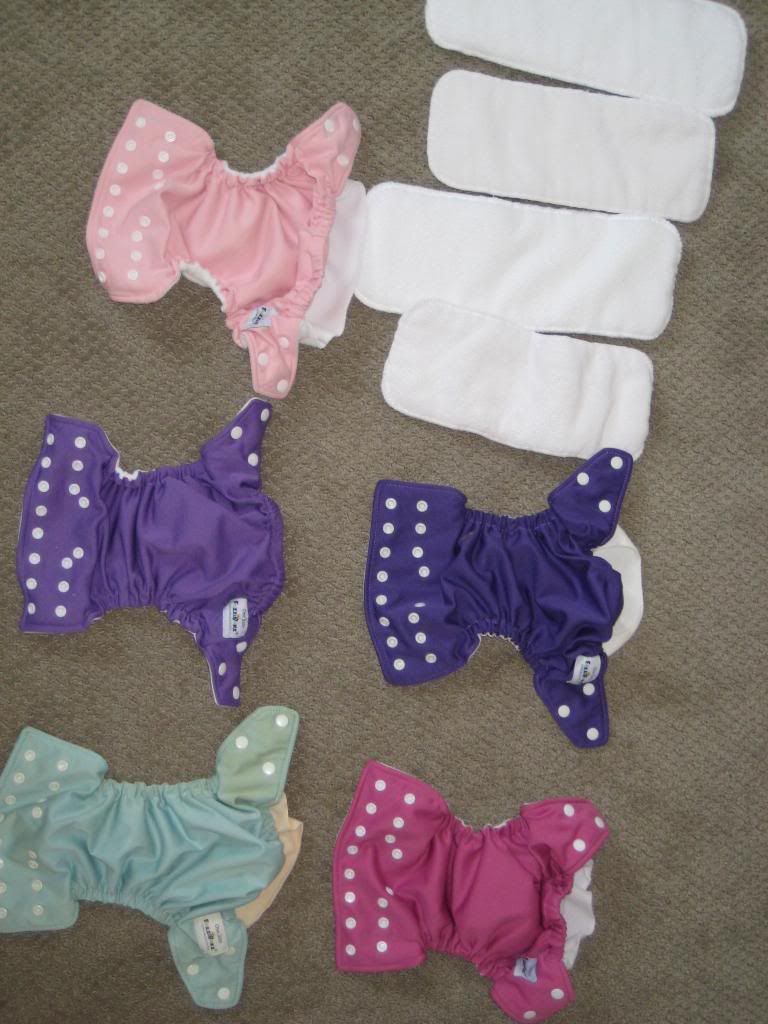 2 CB. Green stained from hard water - 8ppd.
PINK SOLD Pink comes with inserts, like new, 14ppd.

__________________
-Amy- Proud Wife to N ( 3/08 ) and Proud Breastfeeding, Cloth Diapering, Baby Wearing, Home Birthing, Stay-at-Home Mama to my whole DS E ( 8/10 ) and my whole DD M ( 9/12 ) I am so blessed!
---
Last edited by AmyEliz; 02-08-2013 at

01:42 PM

.