Does anyone recognize these longies?
---
Just curious, we have had them for a good year or so now and LOVE them. They have held up so nicely (with the exception of some felting in the bum but we got them that way) Wanted to know if anyone knew anything about them? Colorway, type of yarn?


Then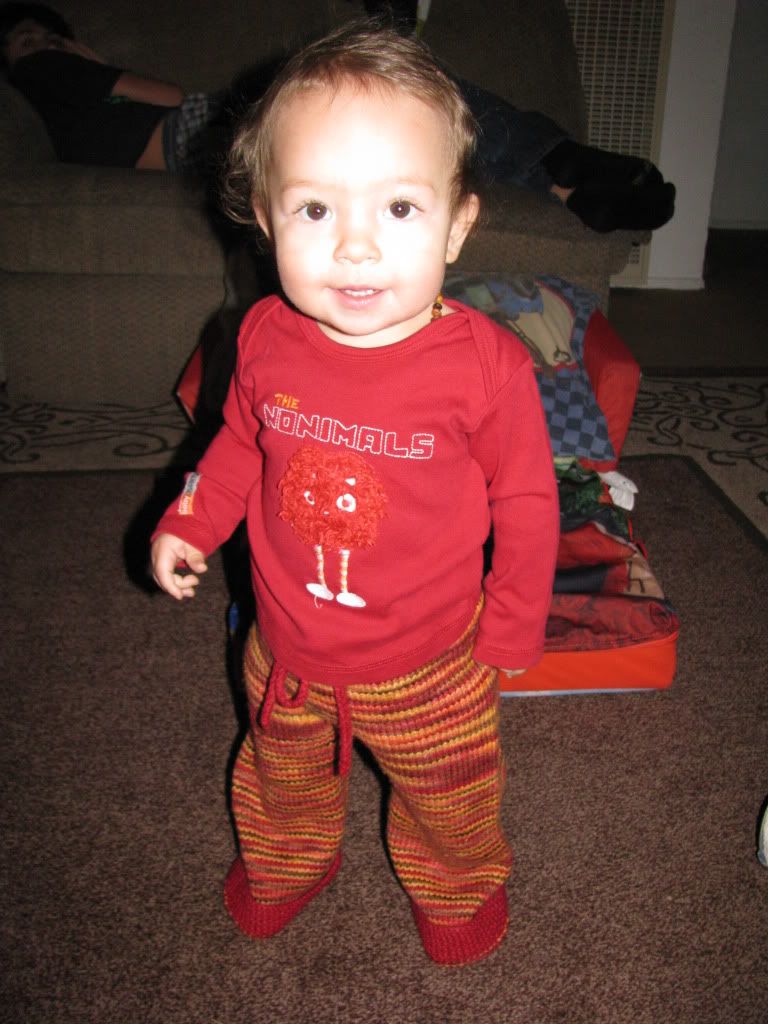 Now


Our thanksgiving pic's...