Registered Users
Formerly: Coastiefam415
ISO hypnobabies and interlock longies! IHA WAHM wares
---
IDSO
Hypnobabies home study course
NB-M wool interlock longies
Food! See list at bottom
Little beetle xs-m prefolds
Little beetle trainers

ISO-

OBV blankets and loveys
Natural toys (try me- wooden, wool, waldorf, wahm)
Tegu blocks
Grimm wooden toys
Play kitchen accessories (wool or wood)
Horse related items- story books, stuffed animal (wahm a plus)
Trainers- non waterproof (love EC store, Little Beetle or HA)
Little Beetle prefolds, fitteds, trainers!
2t underwear- all cotton
Baby leg warmers (any brand)
Wool clothing- try me on ANYTHING! (shirts, pants, socks, coats, babylegs...)
Wahm clothing- love long sleeve tops/dresses
Waldorf doll clothes
Snugglewool

For mama-
Wool clothing- anything (would love some Rusko long johns! long shot I know)
Wool yarn or fabric
Fabric- Bamboo, hemp, cotton knits
Batting/fill- wool, bamboo or cotton
Wool blankets
Nylon zippers
Susan Bates crochet hooks
Essential oils
Beeswax, cocoa butter, Shea butter, lanolin, coconut oil
Obv mama cloth
Wool/OBV nursing pads

Food ISO!
Anything gluten, dairy, egg, soy and rice free!
dried beans
Almond/coconut milk
Flours- sorghum, bean, tapioca, coconut, millet, almond,buckwheat, quinoa
Bob's red mill all purpose flour
Starches- corn, potato
Quinoa
Quinoa pasta
Quinoa flakes... ANYTHING quinoa
Gluten free oats
Egg replacer
Baking power
Nuts- esp. cashews
Peanut butter
Eat freely chocolate chips
Eat freely seed/fruit mixes

IHA-
Wahm wares- I sew and crochet.
Shoes, hats, sweaters
Snack bags, wipes, unpaper towels, loveys, bean bags, balls...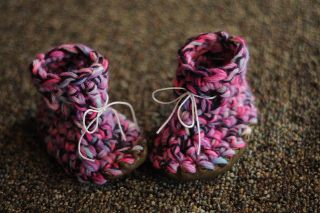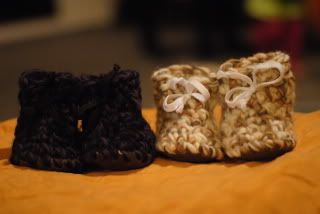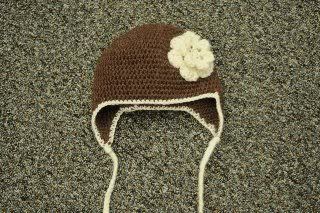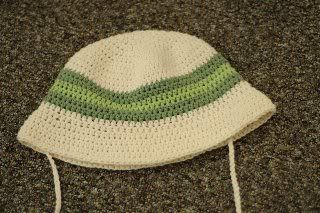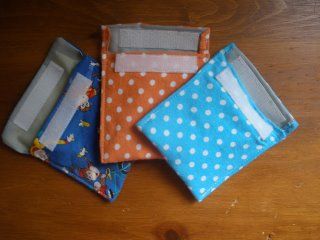 __________________
Becca
-loving wife to C (4/08) and SAHM to my sweet littles A (9/10) and S (8/13) !
---
Last edited by MonkeyBean415; 01-02-2013 at

12:33 PM

.