Registered Users
all SOLD please delete!
---
Dec 10.. MMAO! I'd like to move these out!

Everything from a smoke-free, pet-free home. Freshly laundered before posting in Tide Original with Ecover softener (a CD safe, plant dirived softener). I can ship same or next business day after receiving PP. Feel free to MMAO on anything, though prices are already set low to move diapers out faster.

Most of these diapers are girly, but the tots bots is GN.


SOLD $8 PPD/ea or $14 PPD for both. Tots Bots Bamboozle Fitteds, old style (with snaps), GUC. These are bamboo terry diapers. I have two of these. One of them is missing one of the two snaps on the insert (see pic). Since it doesn't affect function at all I have never fixed it, but can add the missing snap for you myself if desired. These are the old style- bought about 3 years ago. They are in great condition just old. No stains, no issues at all, just old!

First one: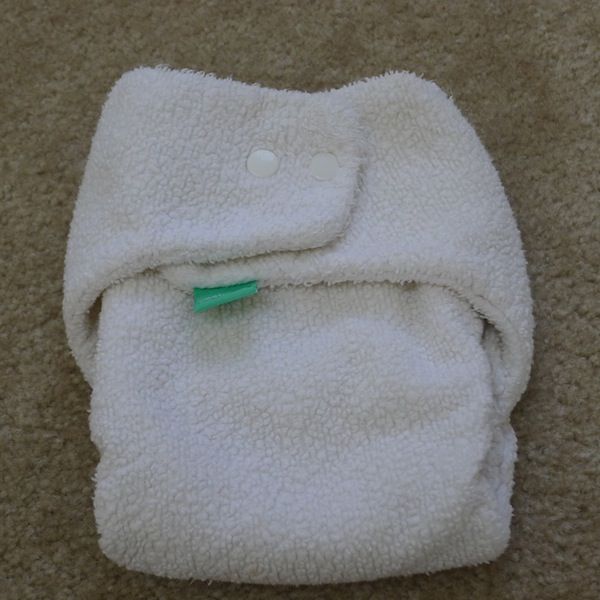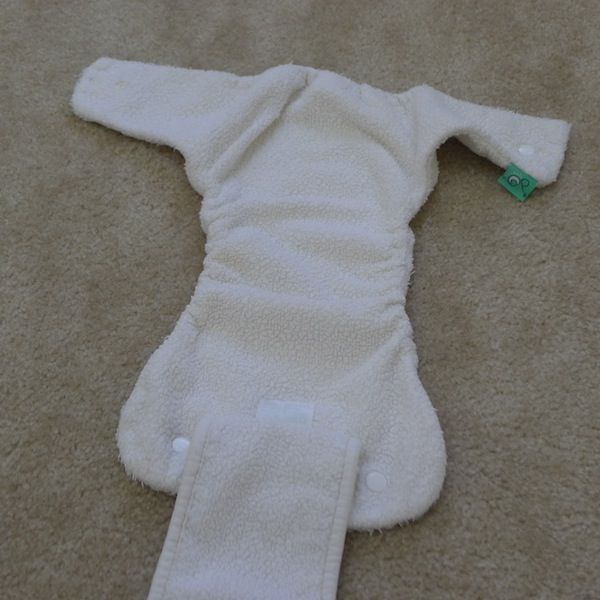 Second one: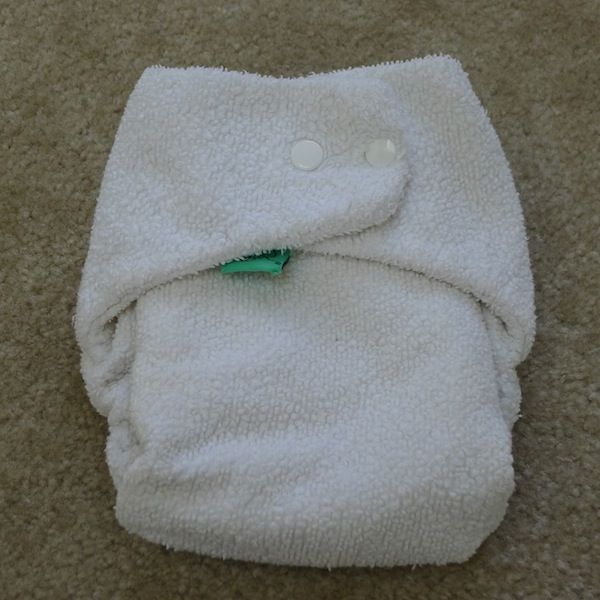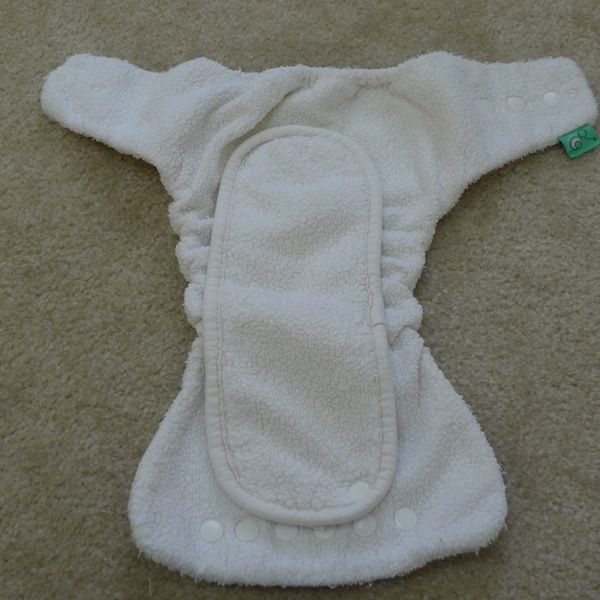 missing snap:




SOLD $6 PPD. Upcycled contour fitted, bamboo terry, made by me, EUC. This is the first diaper I ever made. I sewed it by hand because I made it before I got my sewing machine. It is entirely upcycled from a bamboo terry bathrobe. It is a CONTOUR diaper, which means there is no elastic! I used an old baby outfit to sew the elephant applique on the back and matching cotton knit on the front. It has snaps spaced apropriate for a bigger baby or small toddler in terms of sizing. Absorbent core in sewn in so there is no insert- it does take longer to dry due to this. There is some fraying but I do not think it will fray any more- it has been like that for a long time without fraying further.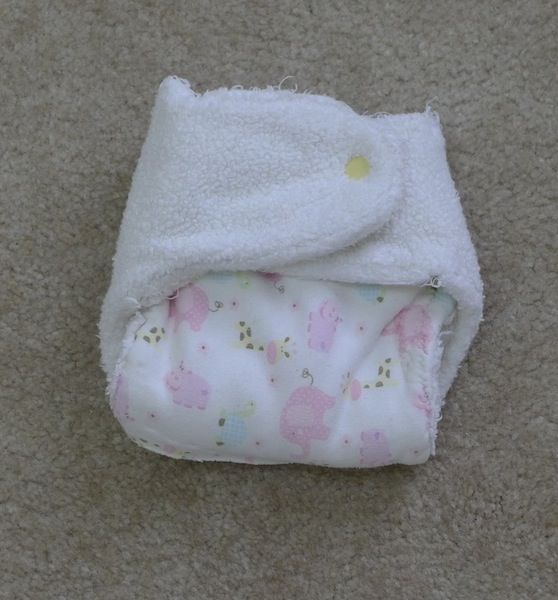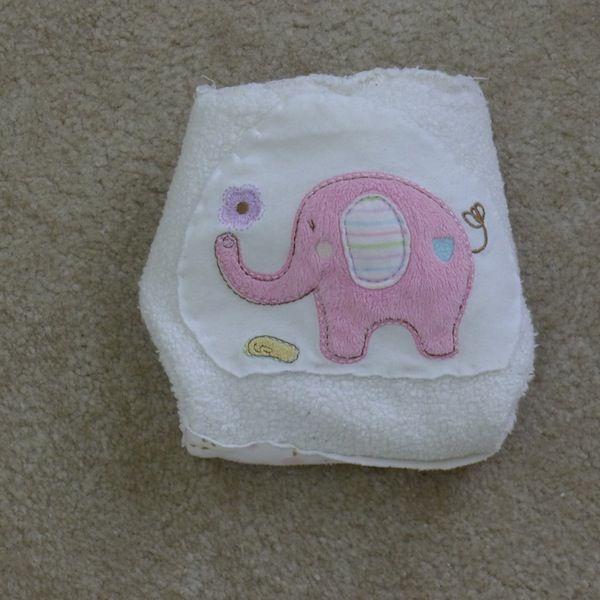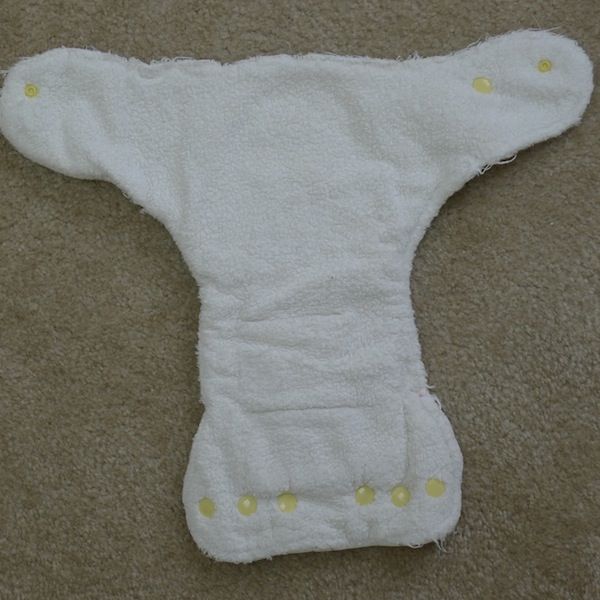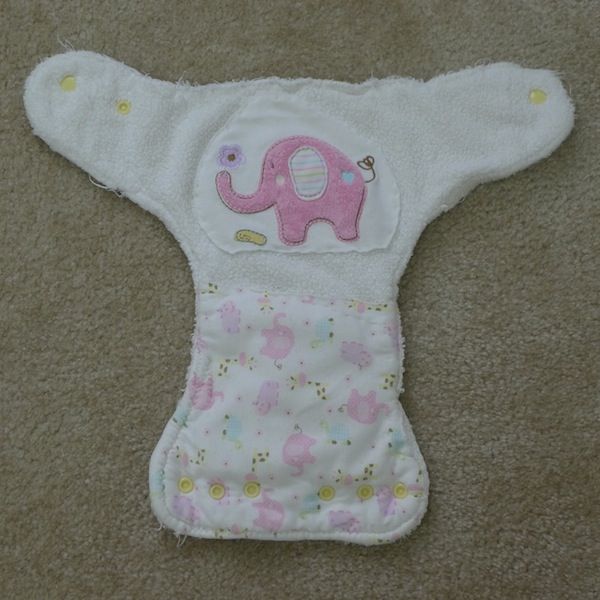 SOLD $4 PPD. Small/Med Upcycled Fitted Diaper, purple/flowers/, made by me, EUC. This is med-small, turned style diaper with aplix closure. It is one of the very first I ever made on a sewing machine. Pretty wonky but fully functional. Outer is upcycled flannel and cotton, hidden is a core of birds-eye cotton upcycled from a prefold, and inner is flannel that was bought new. I'm throwing in a small, lay-in bamboo insert made by me.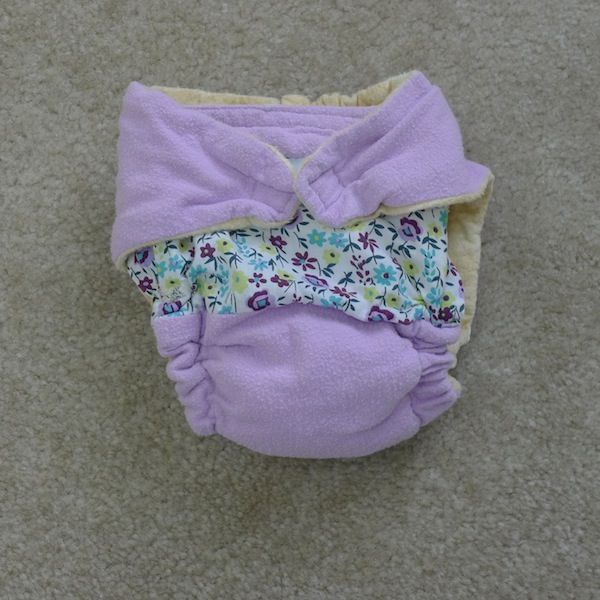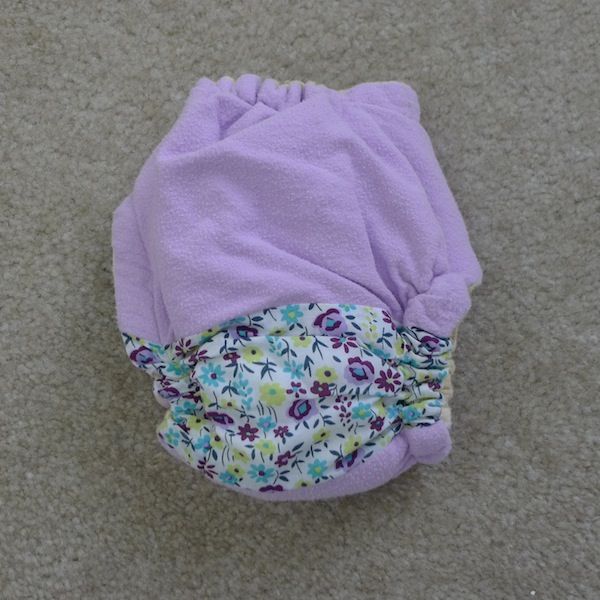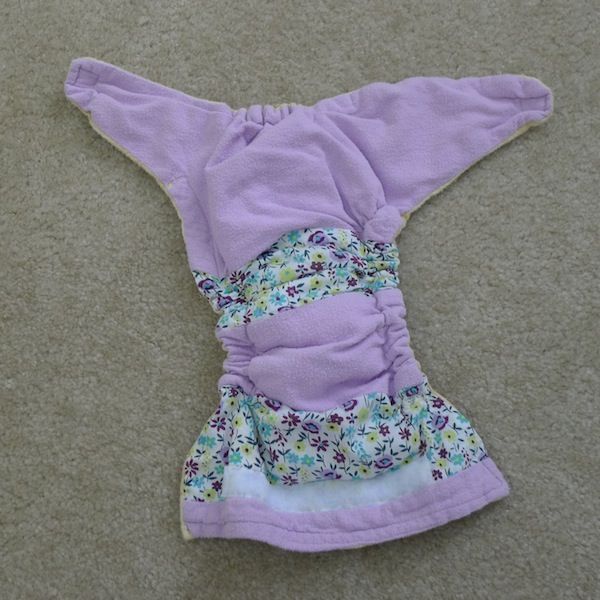 SOLD $5 PPD. Medium flannel fitted "froggy" made by me, EUC. Flannel outer, hidden birds-eye-cotton core, flannel inner. Aplix closure. Lay-in insert is heavy bamboo fleece topped with bamboo velour. Turned style diaper. Probably the third or fourth diaper I ever made when I got my sewing machine, so as before, some wonkiness or cosmetic flaws, but fully functional. : )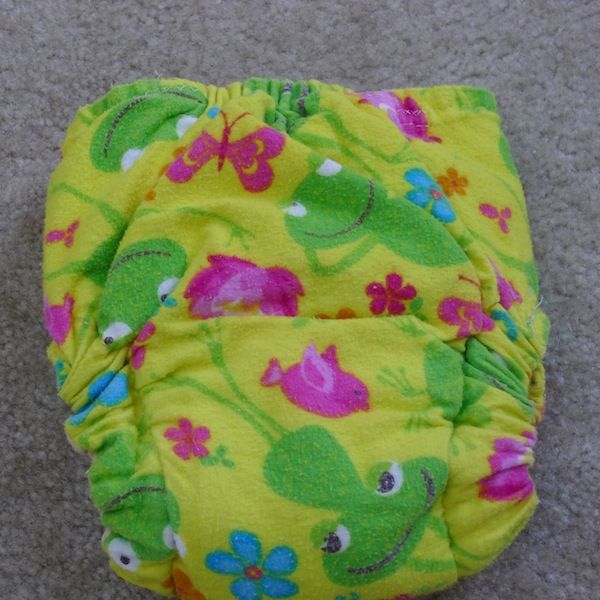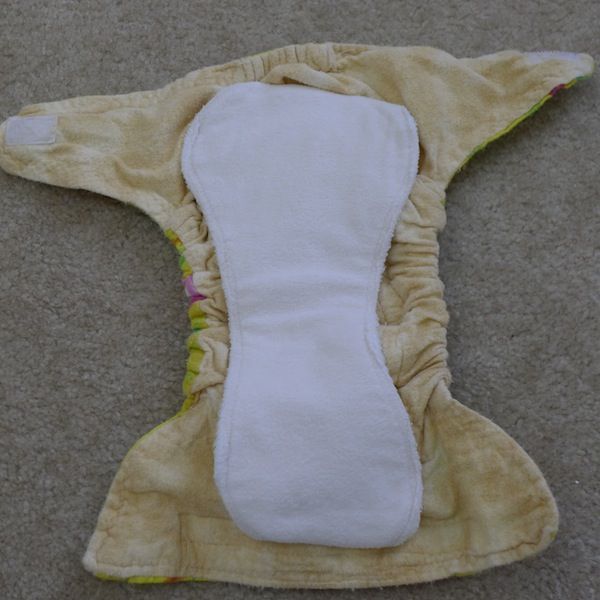 Also selling a prenatal exercise/birth prep DVD set, Dance of the Womb, here: http://www.diaperswappers.com/forum/....php?t=1469085


SOLD BELOW:
SOLD $10 PPD Bugga Bugga Boutique "Pirates" fitted, EUC. Cotton knit outer, cotton velour inner. This diaper came with a trifold insert which I cannot find. I am including an insert I made myself which consists of heavy bamboo fleece topped with bamboo velour. My insert is actually more absorbent than the trifold this came with so this is not a bad thing. : ) Snaps added by me on this diaper- it was originally snapless. Diaper is in EUC- no stains or issues- only thing is that the cotton velour has some fuzzies- this happened from the first wash not sure why.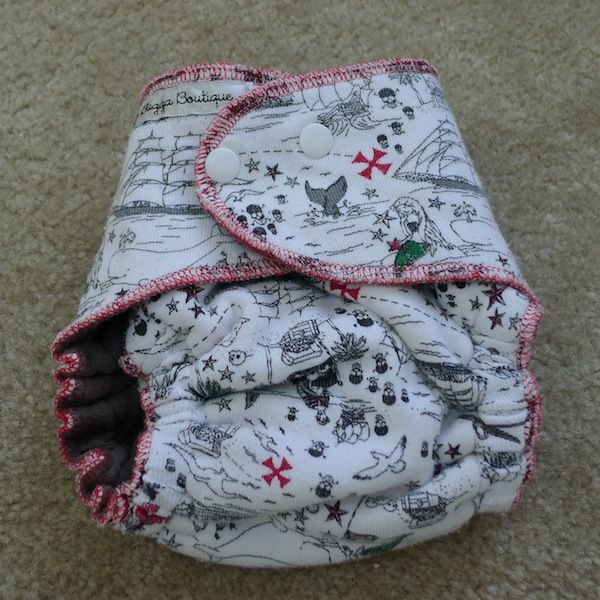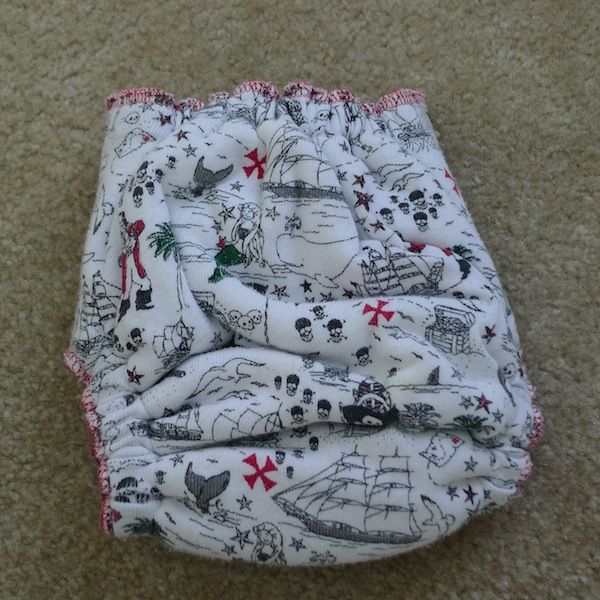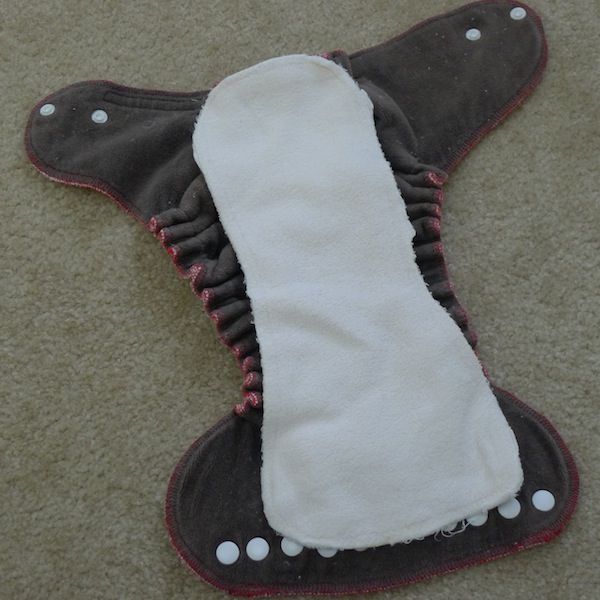 SOLD $11 PPD Bugga Bugga Boutqiue "Apples" fitted, EUC. Outer cotton knit, inner bamboo velour- bigger loops very, very soft/silky! Comes with original trifold insert. Snaps added by me as with previous diaper. Absolutely no issues- diaper is in excellent condition.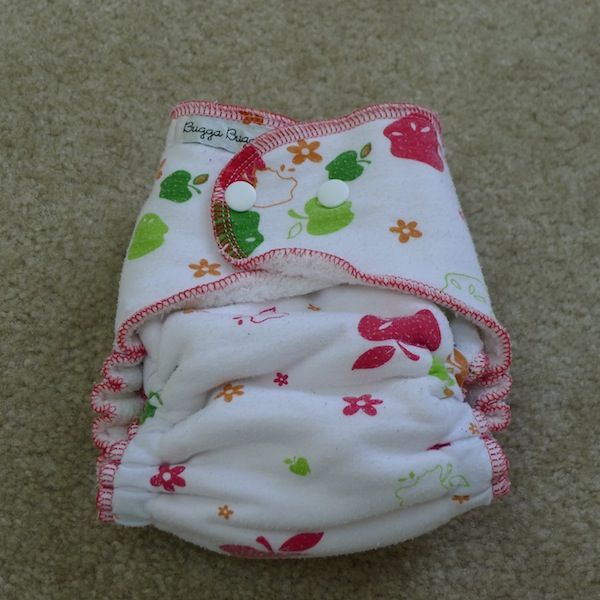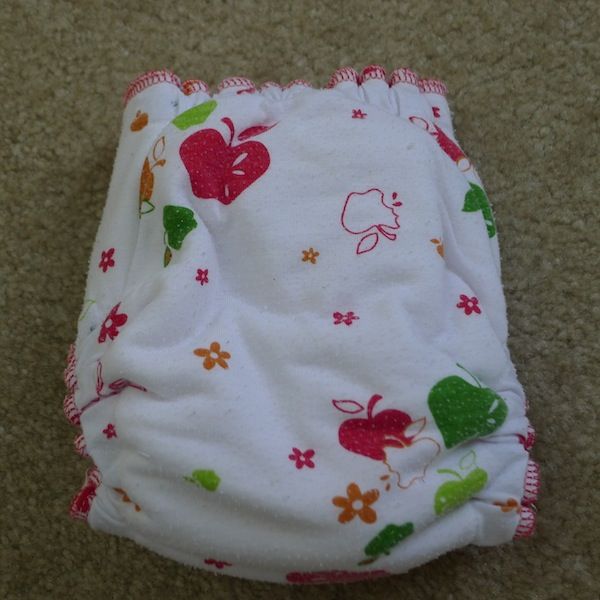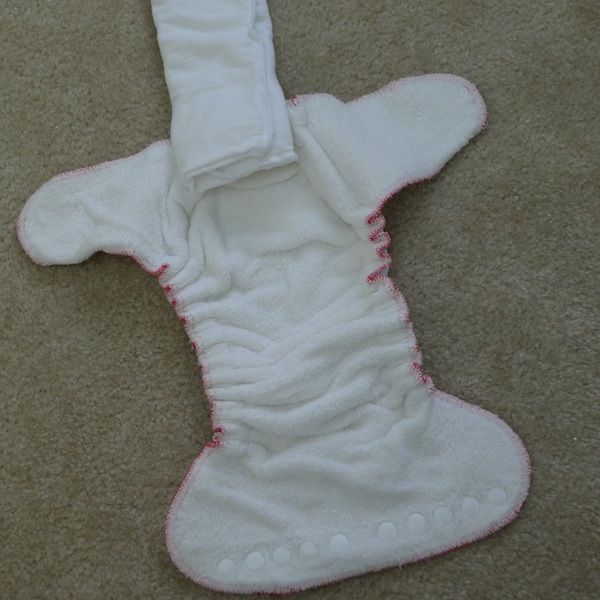 SOLD $6 PPD. Lady Bugs Bamboo Fitted, size L, made by me. VGUC. Plenty of absorbency with this diaper. Woven cotton outer, hidden layer heavy bamboo fleece, bamboo velour inner. Has a snap-in insert with several layers of heavy bamboo fleece topped with bamboo velour. My daughter LOVED this diaper. She was always bringing it to me to put on her. Some cosmetic flaws since it is mama-made, but no functional issues. It was worn plenty however, so I list as VGUC instead of EUC for that reason. But there are no stains and elastic is fine etc.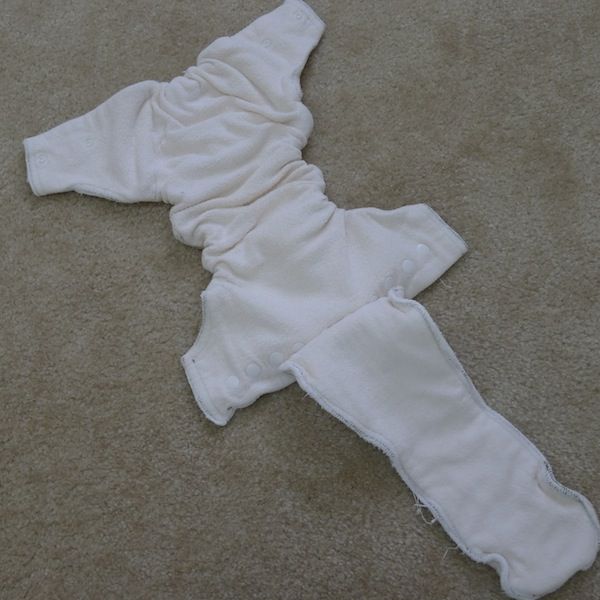 SOLD $6 PPD. Spring Animals Bamboo fitted made by me, size L, EUC. Cotton knit outer, hidden layer stretchy bamboo fleece, inner layer stretchy bamboo fleece. Lay-in insert is heavy bamboo fleece topped with bamboo velour. EUC, but as stated already, since it was made by me there are cosmetic flaws that do not affect function whatsoever. This is a nice big diaper, worked great for my daughter during the second year.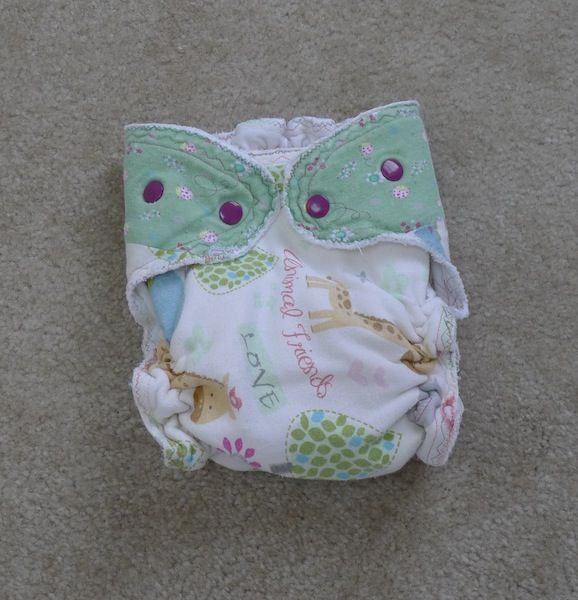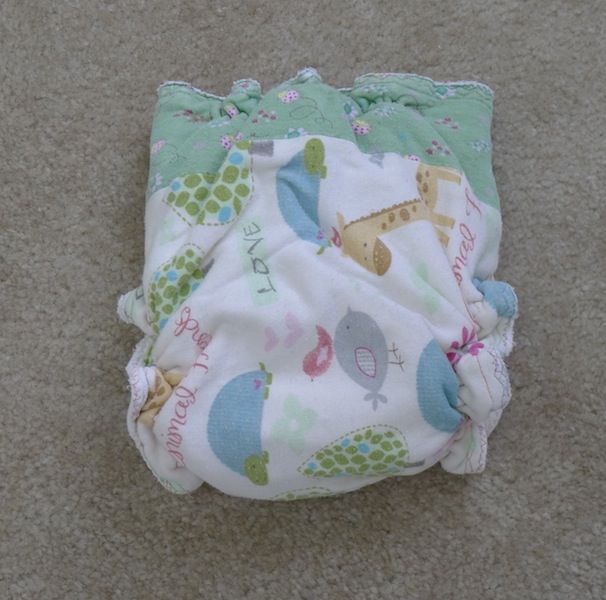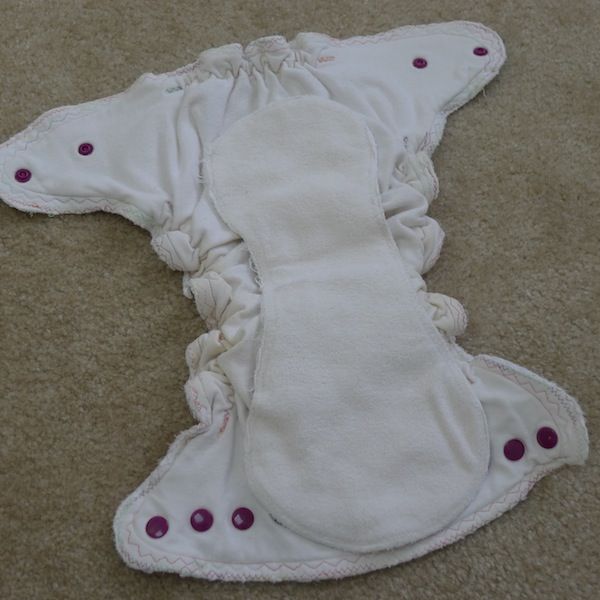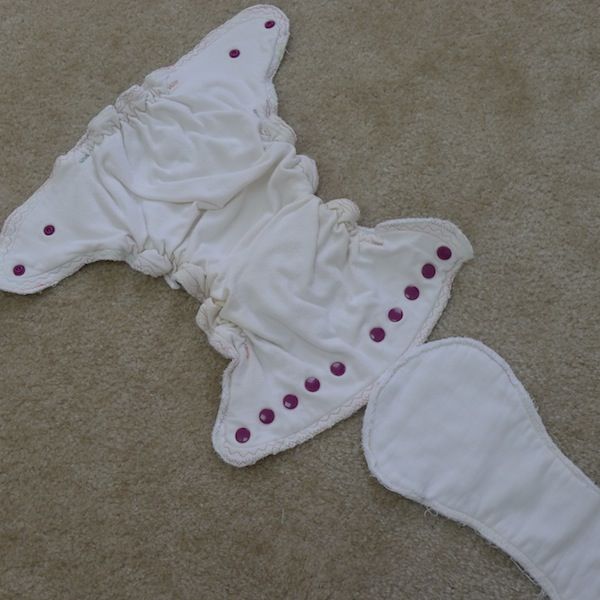 ---
Last edited by mama2beans; 12-11-2012 at

02:57 PM

.