Megaroos Larges - Only $7ppd each!
---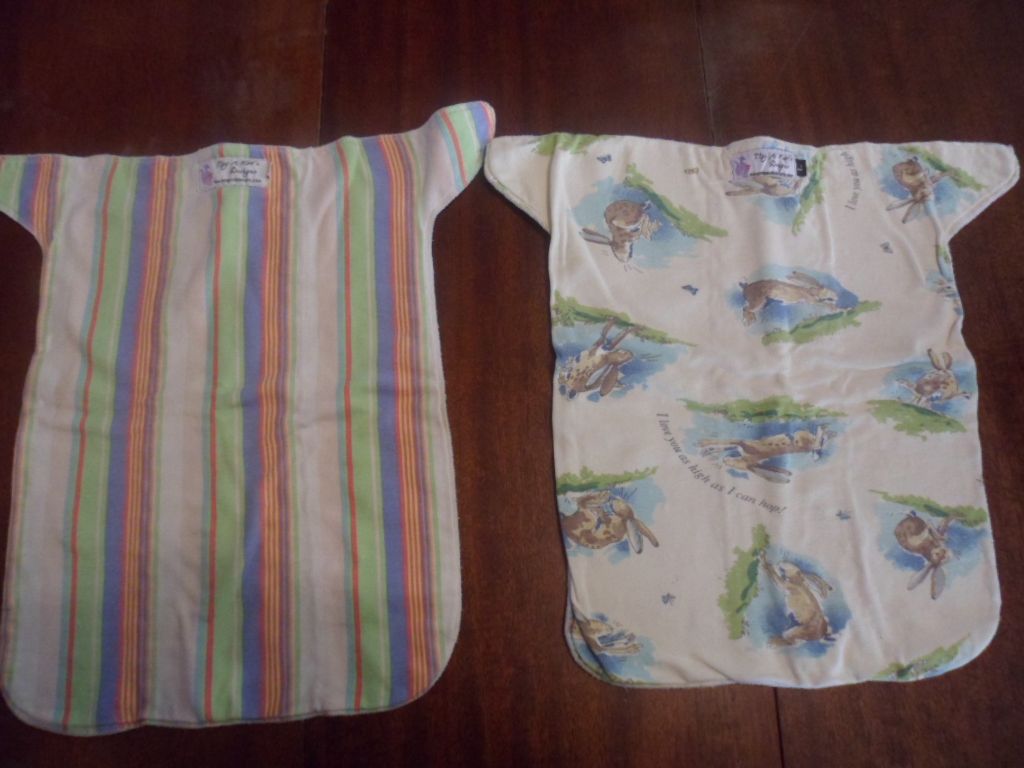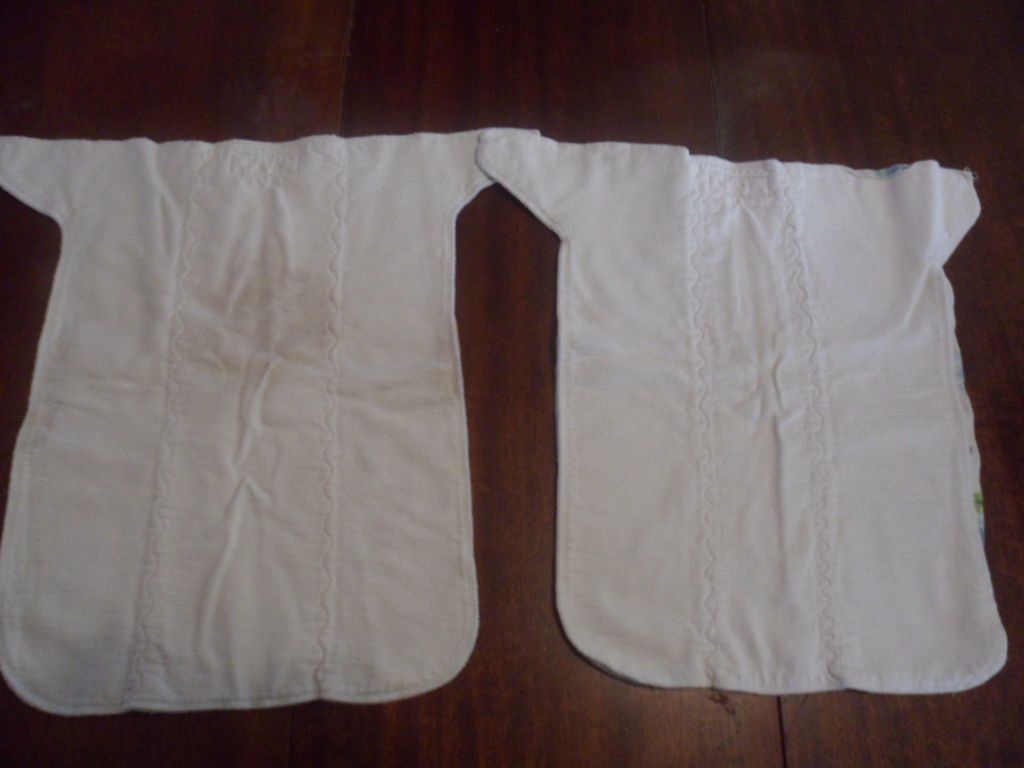 4. Megaroo with Stripes size L....GUC. Minor staining $7ppd

5. GHMILY Megaroo size L....GUC Some pinholes from use $7ppd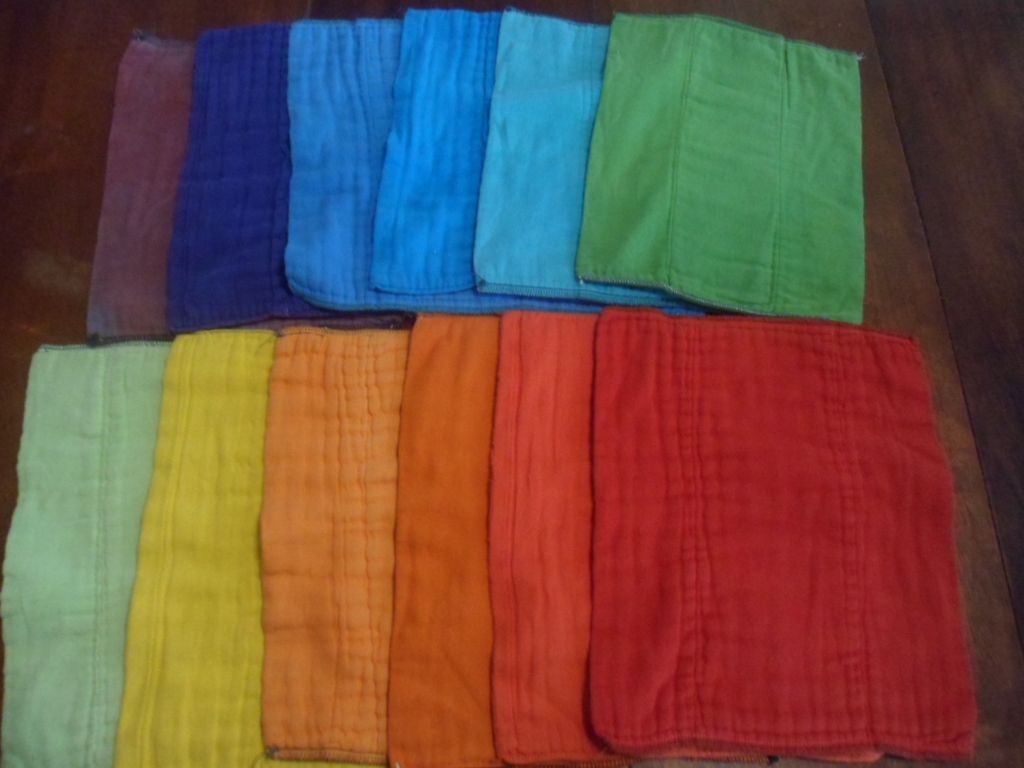 6. Rainbow Dyed Prefolds Lot. The entire lot is DSQ infant prefolds from what look to be Green Mountain--green edge diapers. There may be a couple that are not, but are similar. They are all a consistent 11.5 by 13.5 inches in size. There are 12 diapers, all dyed a different shade. I bought these for myself and dyed them, but have decided to stick with my flats and fitteds. They are dyed with IDye from DharmaTrading. I washed these with 2 kinds of fixative, and rinsed until water was clear. There is always the possibility of dye seepage when washed on exceptionally hot (sanitize) wash loads or with some chemical stain removers....the same reasons you don't wash a new red shirt with your whites
Thus, I strongly recommend having a separate wet bag for these and washing them on their own
SOLD
__________________
Jen
, Wife to Scott, Mama to NINE 14, 13, 11, 9, 8, 5, 4, 4, and 22 months! Servant of the King of Kings and Lord of Lords! and a homebirth midwifein my spare time
"It's not healthy to have spirochetes eating away at your brain"
What do you know about Lyme?
---
Last edited by weesej; 01-09-2013 at

03:47 PM

.