Re: Child's Art Supply Organization
---
Quote:
Originally Posted by
elizabeth.scalf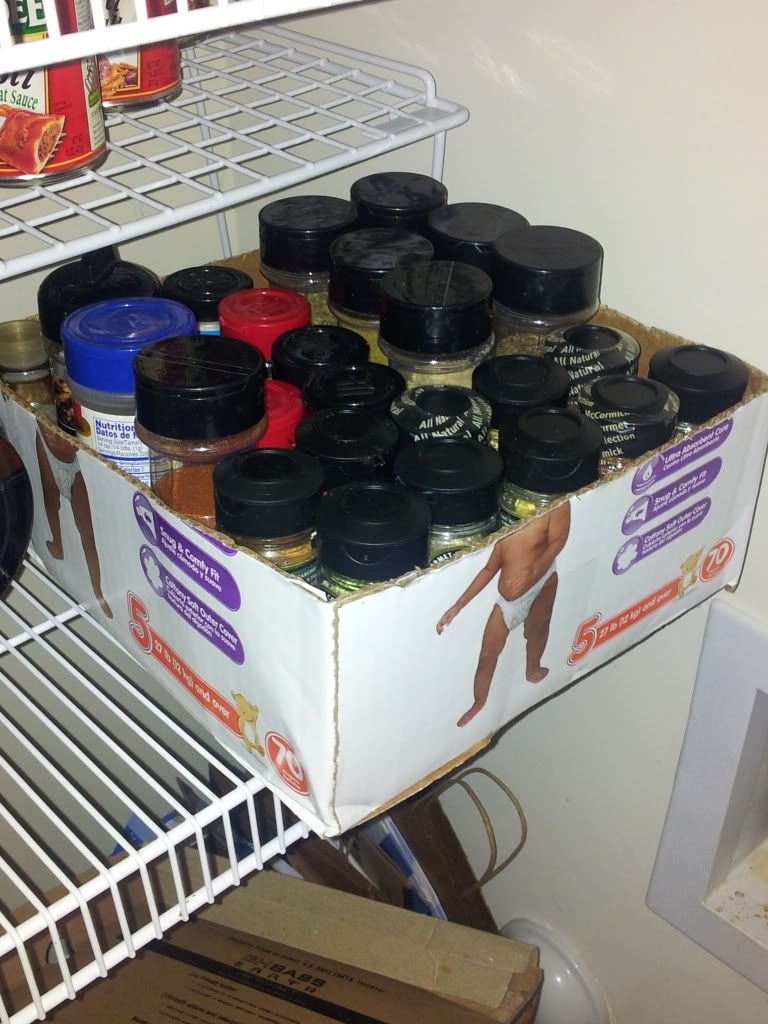 Diaper box turned into spice rack. Since I don't use mine often and I don't have many, it works just to pull each bottle out and glance at the label. I don't have to see each label.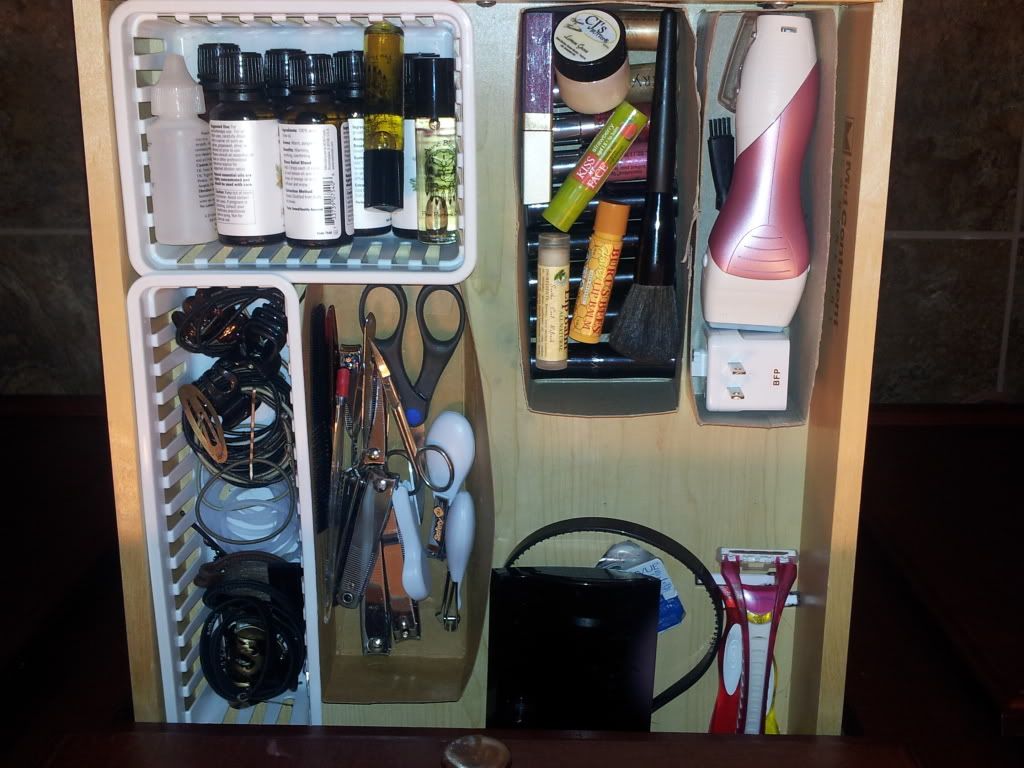 My bathroom drawer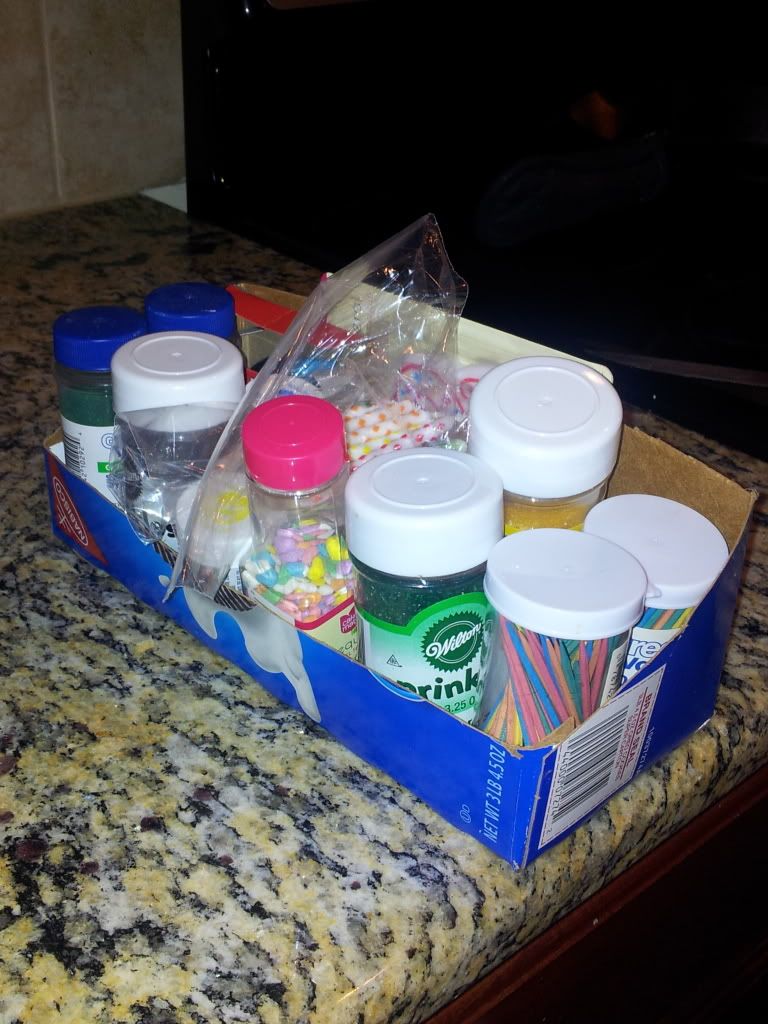 Oreo box turned into a box to hold cake supplies.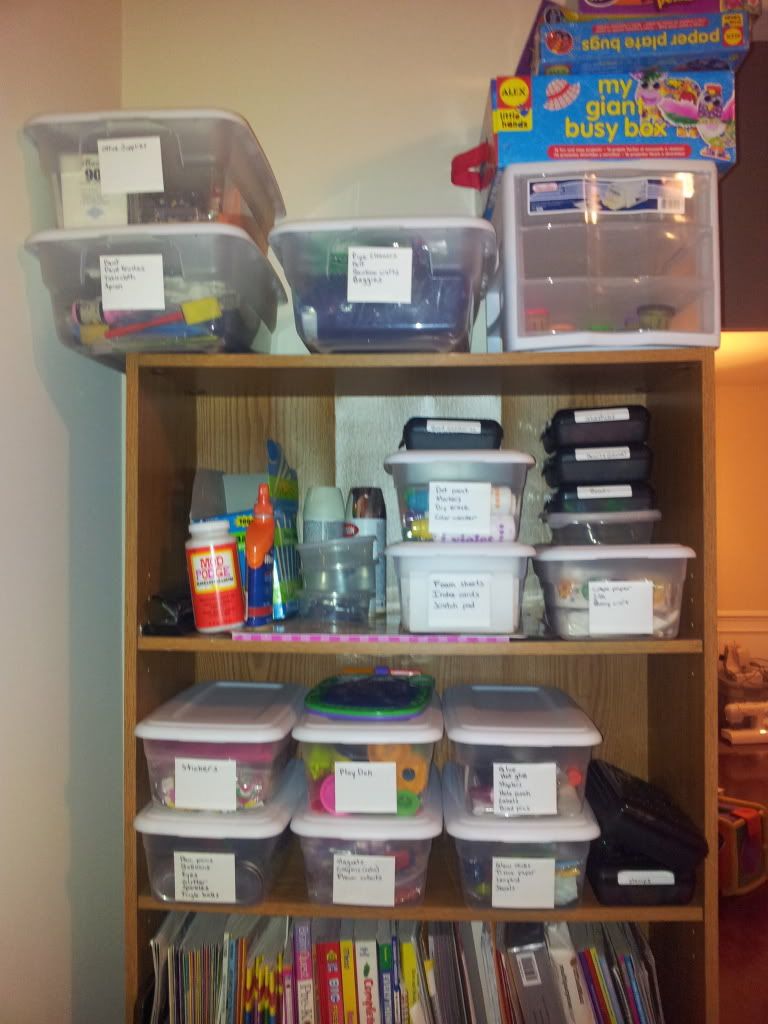 My craft shelves. The bottom shelf in the picture is the workbooks, activity books, coloring books, and papers (this need shelf purging desperately.)

how u did the spices & the cake organization. i love that! i never thought of using them like that. i have a few boxes that will b empty soon & new ideas w/ how to use them.

your craft supplies are sooo organized! im trying sooo hard to get organized. my biggest challange is my hs closet & my kids closet. (all my kids clothes r in one closet) my older 2 boys have outgrown using 1 shelf & now need 2 for the clothes. my 4yr old is very close to doing the same. :/ i cnt add more shelving so im looking into other ideas.
__________________
I'm a proud sahm mom 4boys & 1girl
Wife to my Dh
Were a
, erf, hs, loving family. enjoying our jurney in life!