Registered Users
Recently found out my last is a girl, so I'm starting the great destash. I'm listing woolies and boy clothes up to 18-24. Very trade friendly; check out my ISO thread:

************************************************** ********

Adorable NB brown wool cap; loved this, but we only wore it once before my lil guy grew out of it, $8 PPD


Here are some measurement pics:




Small GN wool hat, worn by my little guy twice, booties never worn, but noticed a pinkish tint to one part of one booty that it may have gotten from rubbing up against one of our recently purchased woolies; you can see it in the second pic at the toe area, consider the booties FFS, $9 PPD




Action shot of my now 2 year old when he was tiny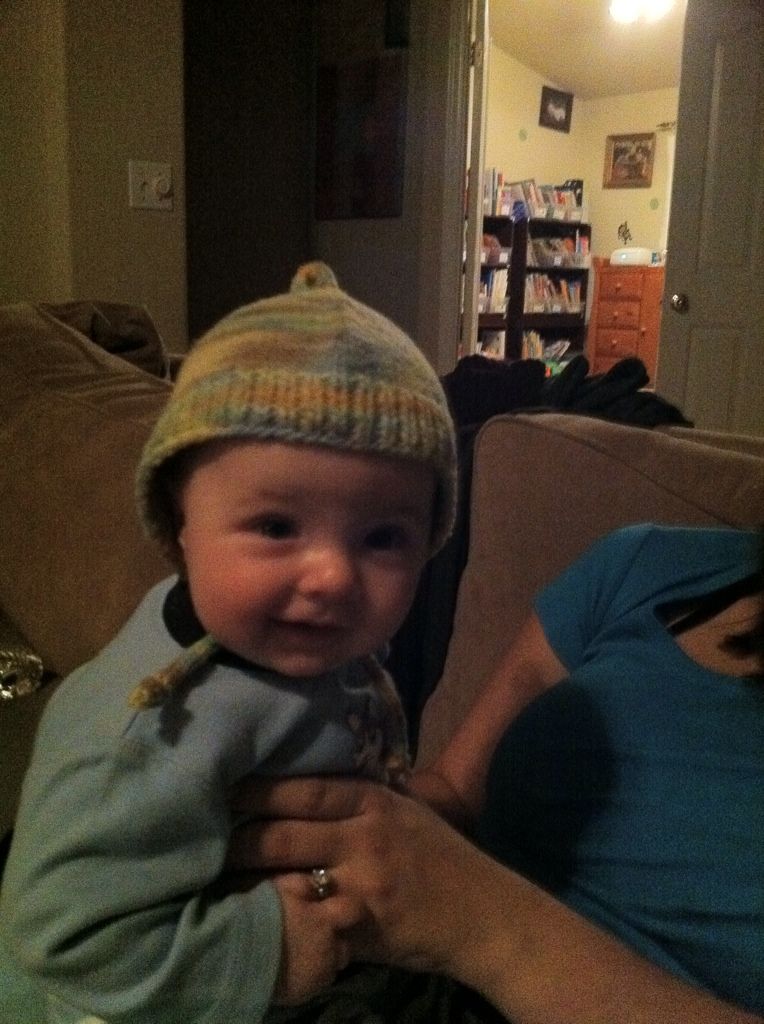 Cute crocheted camouflage shorties, adorable, but never fit my little guy right since he was so skinny, elastic waist, Waist: 18", Hips 22", Inseam: 5"
$18 PPD




Willing to combine shipping if you buy more than one item. Thanks mamas! Check out my other listings for boy's clothes in sizes Newborn to 18-24 in Gymboree, Gap, Old Navy, Tea Collection, Naartjie, Carter's,etc. TONS LISTED!

PENDING BELOW:__________________________

This info is from the thread I bought them from, asking what i paid, since we never got to wear these:

"This was my first HyenaCart longies purchase!
So I am very partial to them! They are very beautiful and gender neutral. If they do not sell, I will keep them for myself! Asking $50 ppd."
H 17.5, R 13 in, I 7 in





These are an adorable pair of scrappy longies in EUC. Never worn by us. Don't mind if they don't sell since they are super cute and GN. :-) lost the info on them though. FYI: there is a tiny bit if pink on them if that concerns you. Here are my measurements, all taken at rest: Inseam: 7.5 ", Waist: 13", Rise: 16", Height: 15.5", asking what I paid since we're not worn by us, $40 PPD





They are brand new, never been worn, gorgeous dark gray with dark cherry trim on waist and cuffs, very well made, $35 PPD
Inseam: 7", Waist: 14", Length: 15", Rise: 13"




*******SOLD BELOW THIS LINE********************

WCW interlock woolies in a size Small, EUC to GUC, please excuse the clothes pin indentations.
Green and blue in EUC with good stretch and no stains or holes, $20 PPD**SOLD**
Brown with blue trim in GUC with a little bit of felting, not as stretchy, but still has a good amount, and mama before me must have used a wool shaver on it, because it has a few nicks (no actual holes, but nicks on the outer, see pics), $17 PPD *SOLD*




* *SOLD** Cute blue colorway shorties, bought on FSOT and loved by us, slight felting in the crotch, nice sturdy toddler wool, Waist: 18", Hips: 22", Inseam: 2.5" $20 PPD* *SOLD**




*SOLD* Navy Blue/Tan shorties, bought on Spot's Corner and loved by us, felting in the crotch, thinner wool, but wore well, Waist: 18", Hips: 22", Inseam: 3"
$15 PPD *SOLD*



Loved, loved, loved these. Bought on FSOT already felted completely. Mama said they were her favorites, but got tossed in the dryer on accident. Too short for my little guy now or else we would be wearing them still. Perfect woolies to wear to the playground or overnight and not worry about. According to the previous owner, these were made to fit a tall toddler so they felted to a pretty good small/medium. Match everything. They are a navy blue and gray colorway. Waist: 19", Hips: 21", Rise: 16", Inseam: 8.5"
$20 PPD *SOLD*




*SOLD*Brand new, Loveybums sage green interlock cover in NB/SM size, fits approximately birth to 12 lbs., asking what I paid, $20 PPD*SOLD*




*SOLD* Adorable NB wool diaper cover, cute little face button for the umbilical cord healing, bought on FSOT, but never worn by us, not sure if it was even worn by previous owner, looks new, $12 PPD. *SOLD*





*TRADED* Adorable longies, sorry don't remember the colorway, but one of my favs. This was bought on FSOT and loved by us. Felting in the crotch, some wear on the ties, but still lots of life left. Colors are brown, orange, green, blue, and white. Waist: 18", Hip: 21", Inseam: 6" $25PPD *TRADED*




*SOLD* This is an adorable NB sized black rainbow handspun romper in midnight spectrum with sweet little turtle buttons. New to us, but loved by someone else. Will get measurements.
Asking what I paid, $20 PPD *SOLD*




*TRADE* New, never used, newborn longies: Hand dyed and knit by my Shaman c/w with an owl cable running down each side and a crotch gusset and short rows in the seat for diaper room. Silky soft aran British blue-faced leicester wool yarn.
Waist: 12", Hip: 15", Rise: 14.5", Inseam: 7" Love these, and even though there is some purple in them, they look too boyish to me. Asking what I paid, since I got an incredible deal on these! $25 PPD *TRADE*




*TRADED*GUC XS Luxe Baby Wool tan with blue trim bloomers, loved these on my son. Bought on FSOT, there was a tiny hole in it (see pic), but never got bigger, a little pilly from wash wear, but I'm sure can be shaved lightly, no stains, still lots of stretch, $15 PPD *TRADED*




SOLD Sweet grayish blue color way shorties, nice toddler sturdy wool, wears well, GUC, very slight felting in crotch, considered keeping these, but the girl colors are calling my name, GUC, Waist: 18", Hips: 22", Rise: 15", Inseam: 3" $20 PPD SOLD





SOLD Patriotic red color way shorties in a sturdy toddler wool, snake head detailed ties,GUC, noticed a small stain on back (see pic). Waist: 18", Hips: 20", Rise: 15", Inseam: 3" $15 PPD SOLD




SOLD Super adorable brown rainbow shorties with side pocket detail, one of my favorite pair of shorties on my little guy, went with a ton, will add two WAHM made shirts that went with them (just need to locate them), GUC, Waist: 16", Hips: 20", Rise: 13", Inseam: 2" $25 PPD with 2 shirts SOLD




SOLD FFS M/L (felted down to newborn) Luxe Baby cover; bought it like this, but won't be using it. Very little stretch to this. And it looks like it started as a beige but has some light color to it?! Would be bullet proof for night. No holes. FFS with any other purchase. SOLD




TRADED Adorable crocheted black shorties, loved the boy colors on these, bought FSOT and worn a few times, great condition, Waist: 18", Hips: 20", Inseam:2" $18 PPD TRADED




SOLD Almost FFS Medium brown tye-dye looking wool Bugaboo bottoms cover, never used by us, stretchy interlock waist and cuffs, wool body seems to be felted, slight blotch on waistband, but may wash off, small hole in one leg cuff that only goes through one layer of the interlock (see pic), would be fully functional and probably bullet-proof, $6 PPD SOLD




SOLD Large Covered Caboose wool snap cover, never used by us bc we prefer pull-ons, looks to be in great condition, $12 PPD SOLD

__________________
Mommy of 5 to Emma (10)
, Noah(8)
, Luke(6)
, William (2.5)
, and Baby Hazel Lily (born on 3/2/13)
, Wife to my best friend, Matt
; Teacher to many.
---
Last edited by laila; 03-25-2013 at

04:29 PM

.