(1)blueberry dalmatian minky + (3)fleece soakers ---> $24ppd!!!
---
**ISO PP only** i am selling my entire girly newborn stash so that i can move on to one-size diapers for her. check out my listings for fitteds. i would be happy to discount bulk purchases


*****TAKE ALL 4 COVERS FOR $24PPD*****
BOTTOM LEFT: size small blueberry pocket diaper in dalmatian print. this comes with a soaker to put in the pocket but i liked to use this as a cover as well. it is very soft and had a great fit. no stains.
OTHER 3: size small fleece soakers with an extra sling-style fleece soaker that's sewn in. no stains.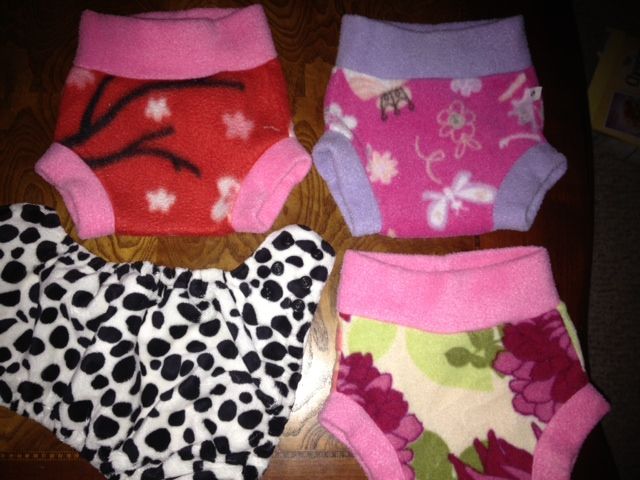 ---------------SOLD---------------

prowraps: 2 smalls and 1 newborn ---> SOLD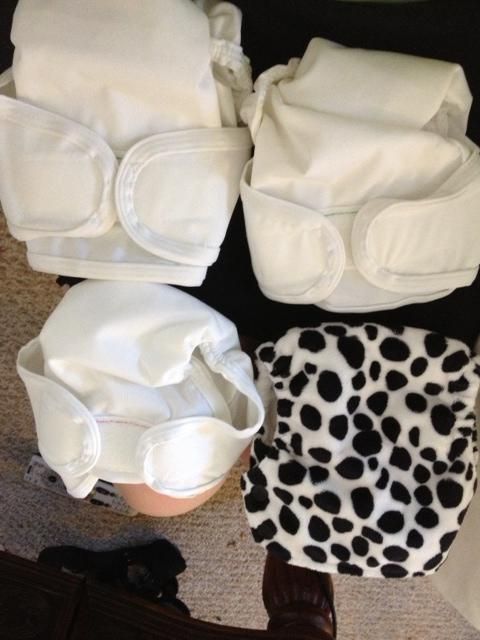 __________________
Yvonne ---
wife to my computer geek (12 years)
christian homeschooling mama to
BIG SIS(7), LIL BRO(4), and BABY GIRL(2)
---
Last edited by pkaskaggs; 01-08-2013 at

08:04 AM

.