HUGE newborn stash! 19 fitteds and 2 covers $40!!
---
SOLD


19 diapers. A bunch are made by me with the darling diapers newborn pattern. They are snappi-able so they will fit longer and not make velcro chains. There are 2 mutts, a very baby, 3 nana's bottoms and some cuddle buns. The covers are a recycled wool and a fleece both made with the small katrina soaker pattern. I am really hoping to sell this as a lot! I may consider splitting the girls and gn if I cannot sell it all together.

THIS DOES NOT INCLUDE SHIPPING. Shipping will be $12 for a flat rate priority shipping with DC. Still way less than $3 a diaper when all is totaled.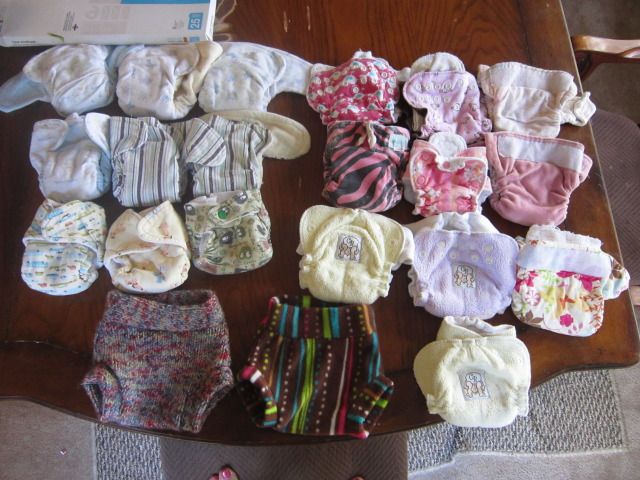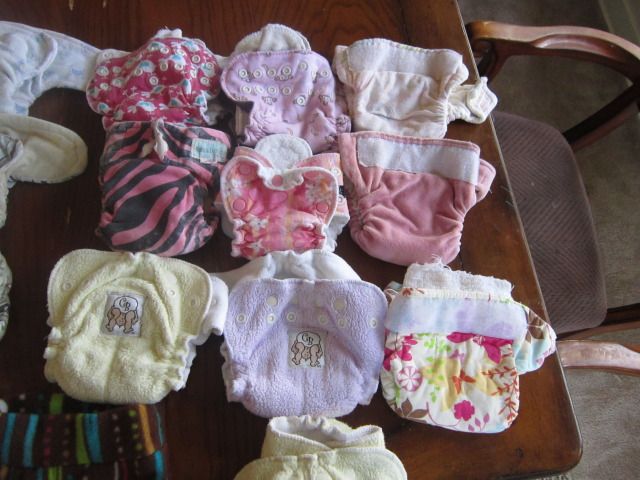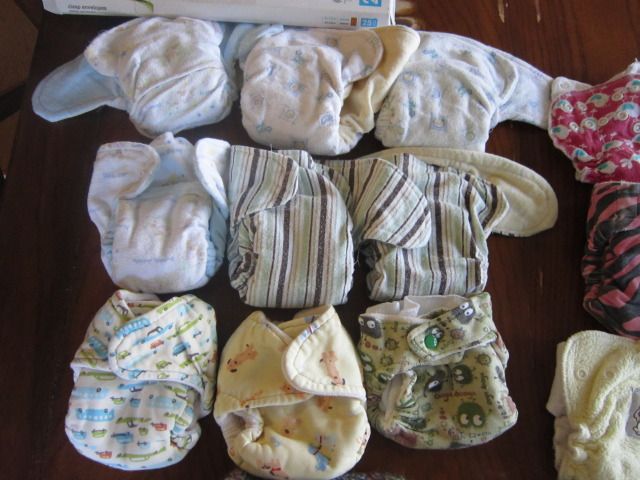 and an action shot of one of the cuddlebuns on my dd when she was 3 days old. "swooooon"

__________________
Elizabeth-Wife to my navy man Dan, Homeschooling, cloth diapering, baby wearing, breastfeeding, raw milk drinking, non-vaxing, no TV, co-sleeping mama to six beautiful blessings. (I didn't know I was crunchy until I wrote this siggy)
---
Last edited by ecrawfor80; 12-28-2012 at

03:01 AM

.