Many pockets to sell! He's potty learning! BG 4.0 and 3.0 Fuzzibunz L and XL!
---
My 2 year old is in trainers almost full time now! And he's the last one so... Getting rid of everything!
The fine print: All prices are PPD. I do my best to ship withing 48 hours of grtting Paymant and will let you know if circumstances arise that dont allow me to ship within the timeframe I give you after receiving payment. I will ship to Canada. But will need to get exact weights and shipping cost. I do my very best to describe each diaper the best I can, please ask questions. Payment expected within 8 hours of me giving you my PayPal address...


6 BG "sweet"--I think is the color?? 4.0 with snaps. This is a very very light green. EUC. 2 have light stains. $12ppd ea or 6 for $55. All include 2 inserts.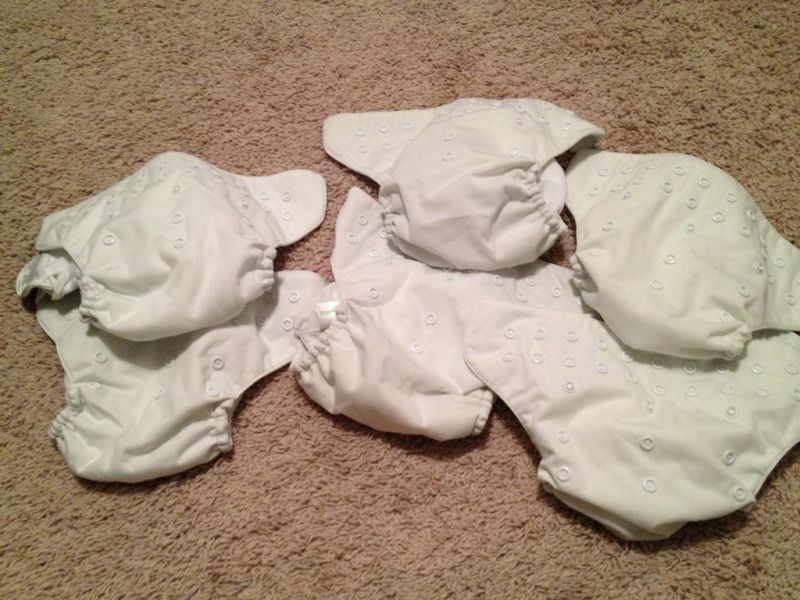 Fuzzibunz
4 Colored FB large, EUC elastic and PUL in good condition the PUL is "fuzzibunz sticky", but still very functional. $10 each or 4/$36 ppd. The white ones are XL, which were special ordered and harder to find. Left has light staining and the Fleece is cream. All in EUC. XL are $15/each or 4 for $50. Inserts included on L and XL.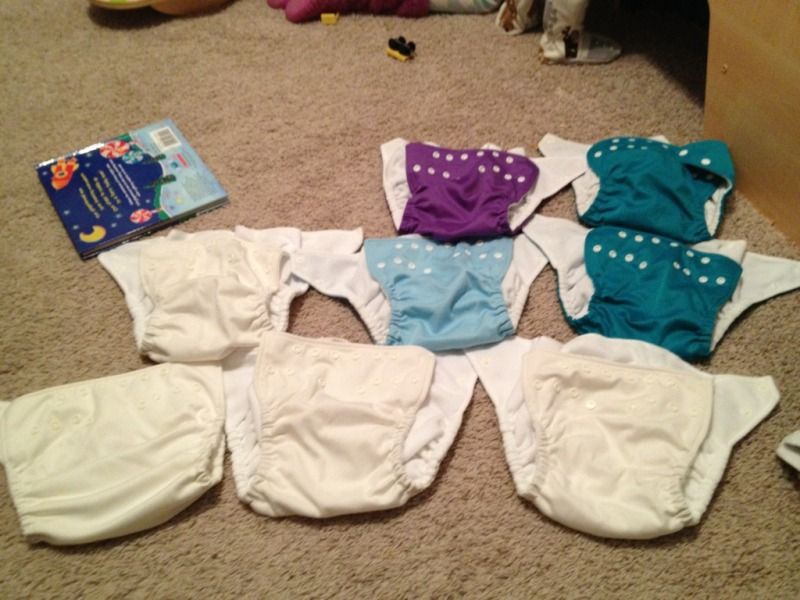 2 BG 3.0 aplix. VGUC. $7ppd each.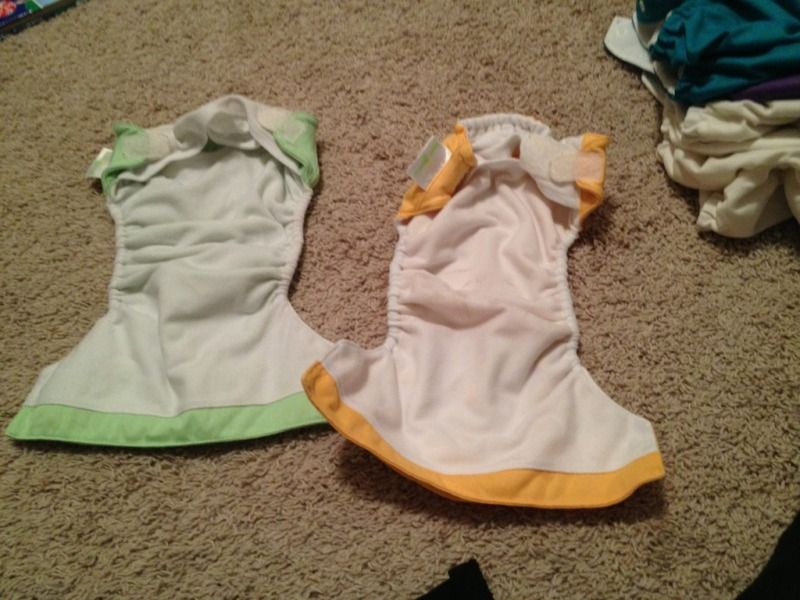 __________________
Mama to Madi 4/18/08 and Jacob 10/8/10
---
Last edited by kate2008; 01-02-2013 at

10:10 AM

.