Re: Anyone want to share their diaper stashes?
---
Quote:
Originally Posted by
lolson3
Here is my stash: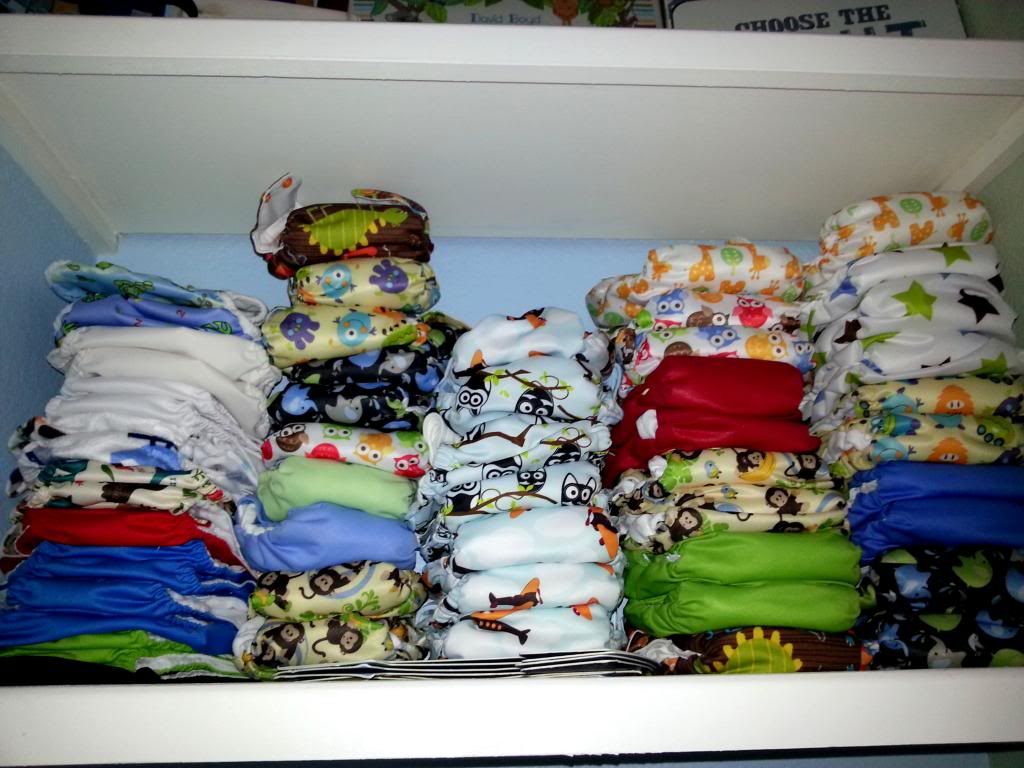 Left Stack- 16 nb alvas, 5 xs bummis covers

Next stack- 10 nb simplex

Next Stack- 8 grovia os aio

Last two stacks- 20 os simplex

rs/pockets and padfolded flats, so I am really excited about the aios.

to die for
__________________
unassisted, homebirthin mom
Had I not birthed children into the world and become a mother... I would not know true love, laughter or insanity.