PRICE REDUCTION! DnF, CYA, FussyButt, Rainbow Waters, WCW, Woollybottoms and more!
---
Take 25% off the listed price of any item you are interested! I have a variety of different types of wool (sizes, colors, etc.)

Prices do not include shipping (I will charge you actual shipping).

*Fine Print: I am not responsible for items once they are in the hands of the Postal Service. Purchase insurance if you are worried. I will ship out of the United States, just remember you are responsible for all shipping fees and duties. If you spend over a $100 (for free shipping) you will pay any difference that I incur by shipping out of the country. I accept Paypal and expect payment within 24 hours of us coming to a final total, otherwise I reserve the right to move on to the next person in line. I reserve the right to sell to whom I choose. Please make sure your address is correct in Paypal as I do not want to be responsible for having to correct your incorrect information. I am selling a lot of things and don't need any extra confusion.

I have not measured any of these wool pieces. I am using "general" sizing terms for now to categorize these items. Some of them have sizes on their tags, as well, that I am going off of. If you want to know the measurements, just ask and I'll do so, but if someone wants to buy without knowing the exact measurements, I will give them priority. I just want the stuff sold!


Small

4 WAHM/Unknown Soakers $12ea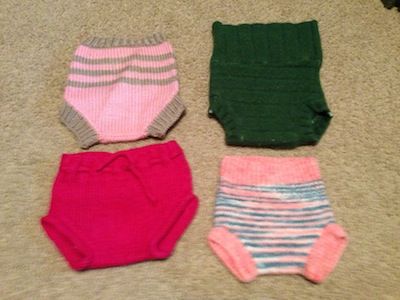 1 CYA (Cloth for your Angel) Cover (Pink Striped) $20
1 Dunk-n-Fluff Soaker (Green with Embroidery) $40
1 Unknown/WAHM Soaker (Blue with Pink) - this is REALLY small, probably newborn. $12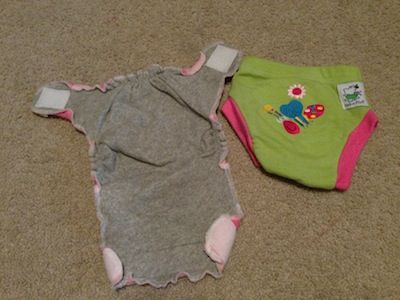 Medium

MD FussyButt Hand Dyed/Embroidered Side Snap Cover (1 Purple, 1 Blue) $60ea (these are BEAUTIFUL!)
MD Wild Child Woollies (1 Pink) $25
MD Rainbow Waters Longies (1 Brown with Star) $45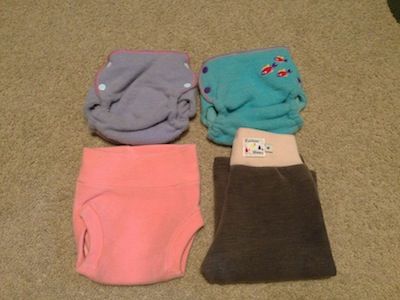 MD Unknown/WAHM Soakers (2 Pink/s) $15
MD Winkydinks Soaker (1 Purple) $20



Large

LG Royal Buns Soakers (1 Pink, 1 Blue/Pink) $20ea
LG Swaddlebees Wool Wrap (1 Periwinkle) - brand new $18.50
LG Woollybottoms Footies (1 Gray) $30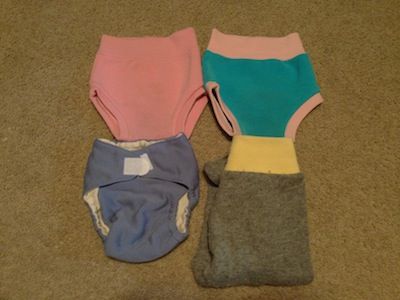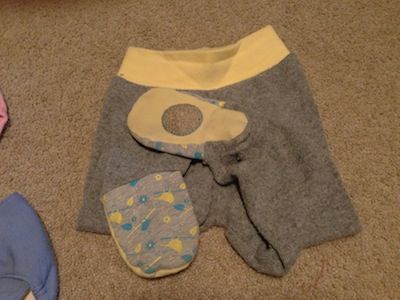 Watch for my other listings that will be going up in the other forums (pockets, all-in-ones, covers, fitteds, prefolds and trainers!)
__________________
Megan - Surrounded by boys! Wife to Alberto and Mommy to: Ethan (2.26.06), Joseph (10.1.07), Jeremiah (6.21.09) and Tito (1.7.12) Forever remembering my girls, MoMo twins, Stephanie and Kinsay (1.25.11)
---
Last edited by shad1radog; 03-04-2013 at

02:59 PM

.