Baby E again ;-) 1/29 update
---
Update jan 29- copying my fb status
Baby Update! Lil man lost his umbilical line today and its looking like he'll be up to full feeds tonight so a PICC won't be necessary. He is up 10grams (about 1/3 of an ounce) in weight and will be getting just over an ounce of breast milk every three hours through his tube. He is cruising along very nicely! The nurses and neonatology team have been very impressed with how well he's doing. And the biggest news for us is he gets to try breast feeding for the first time this afternoon! If he does well they'll increase the number of times he gets to daily. It may not seem like much to some but this is a HUGE deal!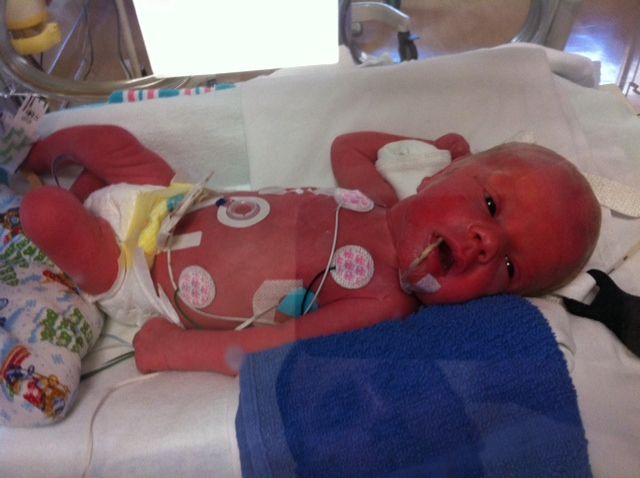 He's off his vent and all other breathing assistance! He's been doing beautifully today after s rough day yesterday. He's tolerating his breast milk nicely, having very minimal spells, his bilirubin levels are coming down..... So tomorrow will bring more big moments if he keeps it up. We will lose the lights, chest tube, up his feeds, and move to an open crib. And of course have more access to snuggles!!!
__________________
*~*Amanda- US Navy wife to David, mommy to Kaiden (2/1/05), Kyndal (7/18/07), Identical Twins Rowan and Ryder (8/20/09), surrogate mother to Maddie (3/8/2011) and our newest rainbow, Everett (1/23/13)
---
Last edited by mommy2fourmunchkins; 01-29-2013 at

12:18 PM

.