Pictures
---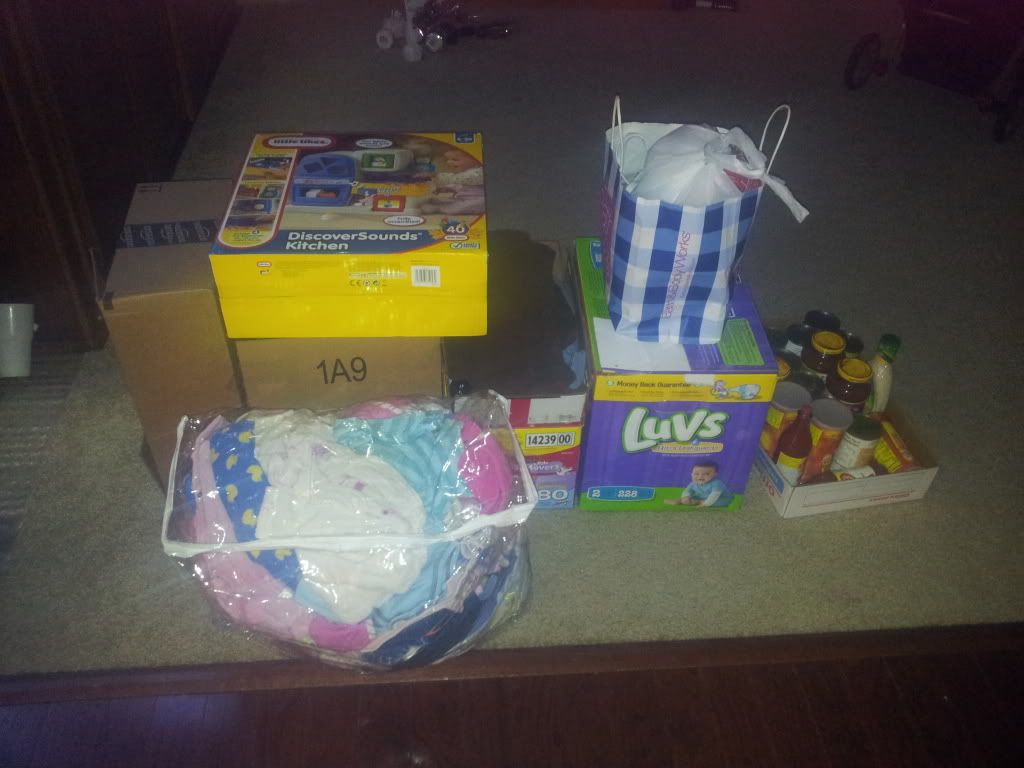 That's right. That's about one month's worth of cleaning. All going to the women's shelter tomorrow. Multiply that by the last 6 or 8 months and you get an idea of what I've gotten rid of.

Let's see some more pictures.
__________________
SAHM to Coralie, 1/09, Siri 9/10, Ellie Sue 9/12, Baby #4 due May 2014.