Capezio Tap Shoes size 9.5
---
These are the official tap shoes most dance studios use. Capezio brand, EUC (worn 4 times for about 20 minuts each), size 9.5. Bows are snap on/off and removeable. Can include box but the postage will change. The do have my DD's name written on the inside. Retail price is $40. Asking $19 ppd without box.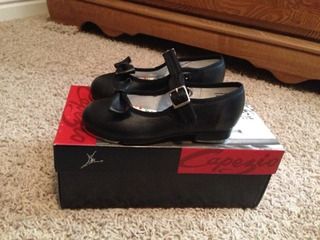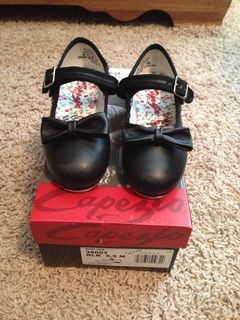 Stock pic (without bows):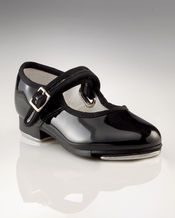 Advertisement
__________________
Emily + Alex
+ E (8), E (7), M (5), and our precious rainbow baby, Aria, arrived 5/13/14!
Read
my blog
!