SOLD - pls move - Rainbow of breathable fleece GADs, LARGE
---
My son PLed so isn't wearing these Large breathable fleece Green Acre Designs pockets any more. No inserts. I'd love to sell them together for $40ppd; please feel free to make me an offer
.

ALL SOLD -- thank you!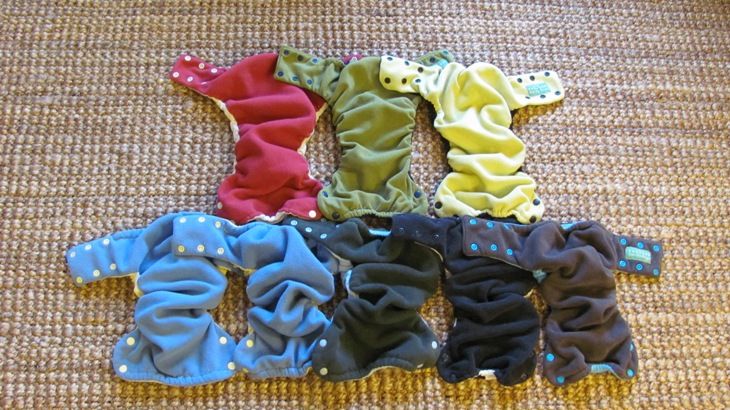 As far as condition, they all have various states of elastic. The three on top (red, olive green, and citron) have the loosest leg elastic. But the waists/fronts are okay. On the second row, I've replaced the leg elastic in all of them. The cow print is probably slightly less snug than the rest. The waist/front on the two light blue (on the left) are pretty much shot, and the others are on the way.

The red diaper and the black/cow inner have suedecloth inner; cow print has a faint stain on the suedecloth that I can't seem to photograph -- it won't sun out. The rest of the inners are microfleece. The citron and olive greens have thinner fleece for the outer, probably a day-weight WindPro. All the snaps are present and functional. I wash in Tide Free and Gentle powder and have not noticed any odor issues or repelling issues.
__________________
Hi I'm Melanie!
I make
EmotiBums FLEECE

---
Last edited by boysniris; 02-14-2013 at

08:29 AM

.