Boys size 4/5/6 Gymbo, Boden, Janie & Jack, OshKosh, Deaux Par Deaux
---
Just add shipping. Everything in this lot fits like a size 5. Take the whole lot for $100 shipped.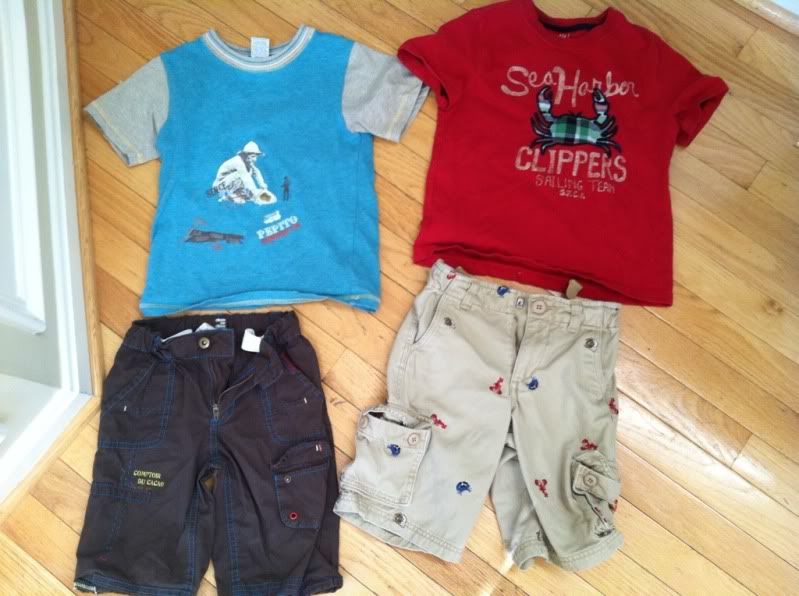 Left: Deaux par Deaux Outfit never worn Size 5 $15

Pending! Right: Gap EUC Size 5 $15




Pending! Left: Boden top is 5-6, Baggies are size 5. Boden top has slight crackling and waist band has twisted (not sure how to fix). Slight wash wear, as is usual with Boden baggies. $20

Right: OshKosh size 4 but ran HUGE, more like a 5. EUC. $10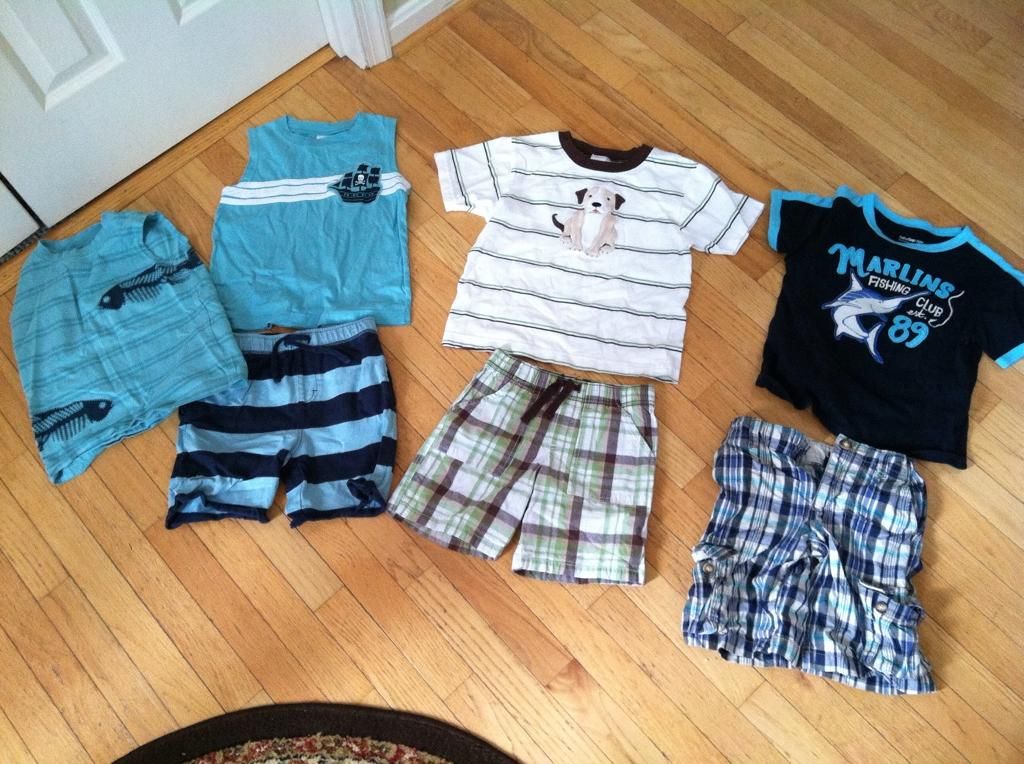 Left: Gymbo outfit - 3 pieces. Bonefish top is a size 5. 2 small brown spots on it that I have NOT tried to remove. Shorts are a size 4. Other top is outlet and a size 4. All fit at the same time and is a matching set. $10 for all 3 piece. All in VGUC. Slight wash wear.
Middle: Gymbo. Shorts are a 4 and show wash wear. Top is a size 5 and is in EUC. $5 for the set.
Right: Gap size 5 outfit. EUC. $15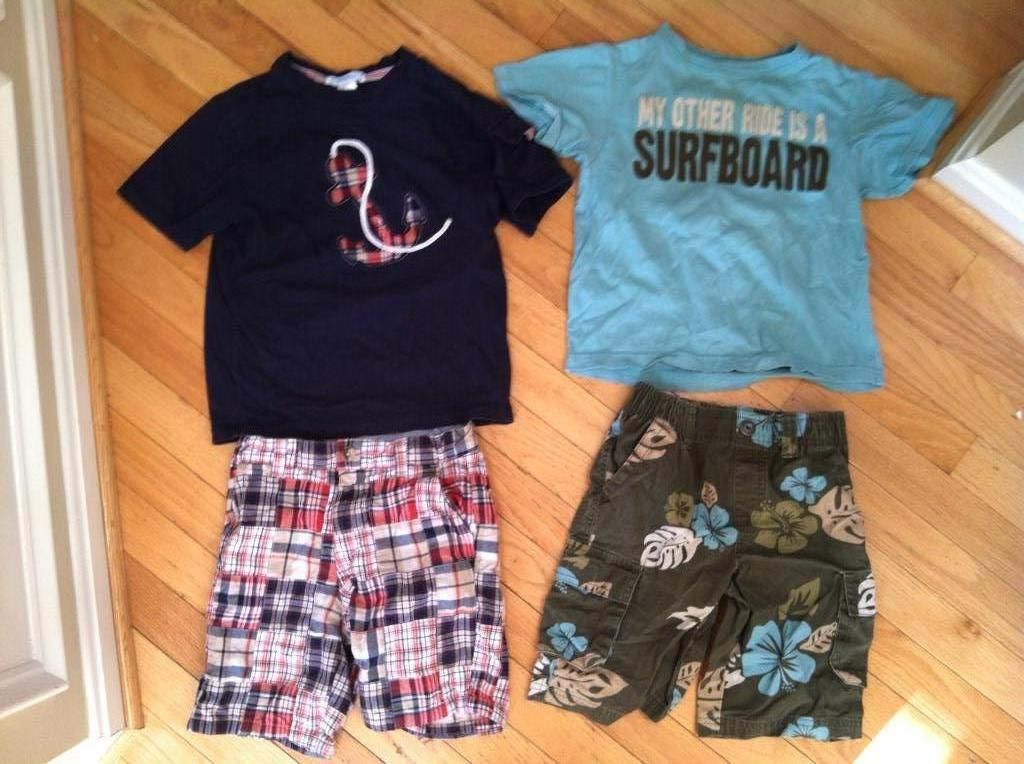 SOLD! Left: Janie and Jack Top is a size 6. Shorts are a size 5. EUC. $20

Right: Gymbo both size 4 but ran absolutely HUGE. No adjustable waist. Slight wash wear. $8
__________________
Circumcising, organic & booby-feeding, baby-wearing, cloth-diapering, non-cosleeping, separate & delayed vaccinating, epidural-loving Mommy to Jackson (07/06)
, Audrey (01/08)
& Beau (12/11)
Wife to Dan
Guess I'll go against the grain a little bit!
---
Last edited by ali gal; 02-01-2013 at

08:44 AM

.