SOLD!! 8 Grovia Stay-Dry Soakers
---
SOLD!!

Lot of 8 Grovia Stay-Dry Soakers in VGUC, normal pilling/wrinkling of top layer, but no problems.

Purchased new by me and used in a large rotation (mainly for going out). There are no stains, snaps and gussets are perfect. We've just found that our DD is a super soaker and hybrids just aren't for us (we are bummed!!)

Only selling as a lot of 8 at this time for $50 ppd; firm at this time due to weight/shipping cost.

The picture is of four of the soakers, because the others are in the wash, but they are in identical condition.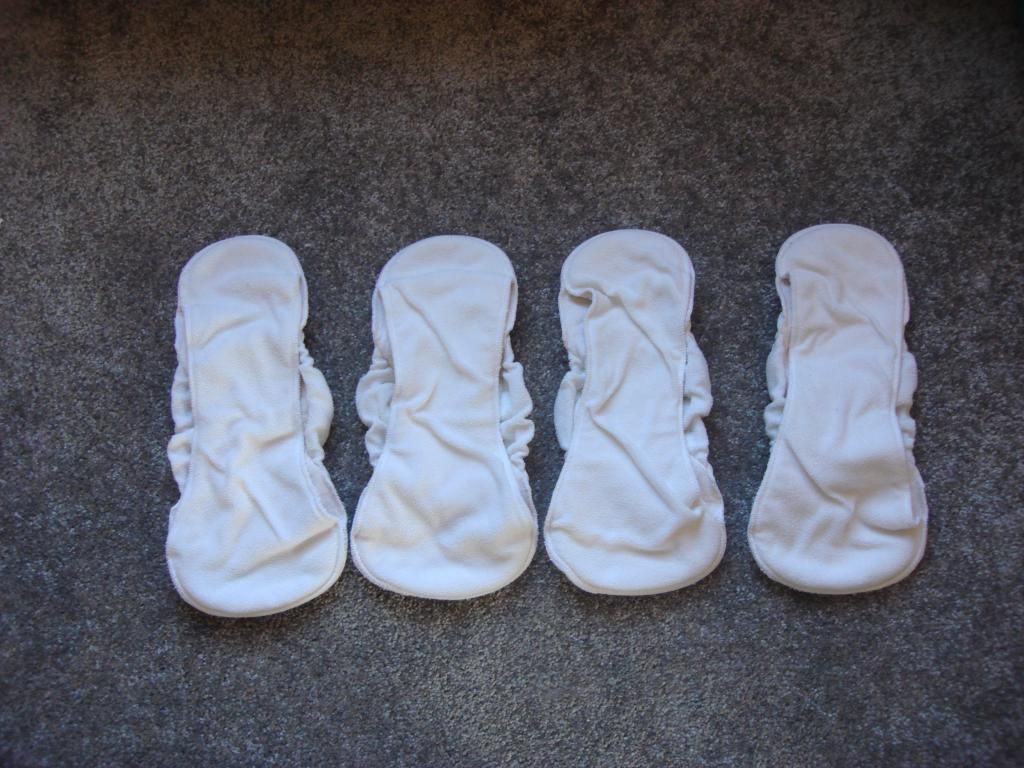 __________________
SAHM to My Supergirl (4-12)
and baby boy (due 5-15)
Shop at Diaper Safari Always Free Shipping with no minimum purchase!
---
Last edited by Hi-Dog; 02-04-2013 at

10:44 PM

.