**2/15 ADDED PICS** Aubryn Aimee has arrived!!
---
Aubryn Aimee was born February 5th at 9:50am. She was born at 39weeks 2days weighing 7lbs 14oz (surprisingly for a 3rd baby she was my longest pregnancy and my biggest baby). We had an amazing home water birth. DH delivered her and the placenta too for that matter. Harder consistent contractions woke me up at 4:30am and than my water broke at 7:00am. After about 45 min of pushing and having to push past a lip of cervix baby Aubryn was born. I am going to update with our complete birth story once it is written with some pictures too. But for now we are in love with our sweet mild tempered baby girl who is doing awesome, sleeping great, and nursing so incredibly well right from the start


So it took so long but here are a few pictures of our little sweetheart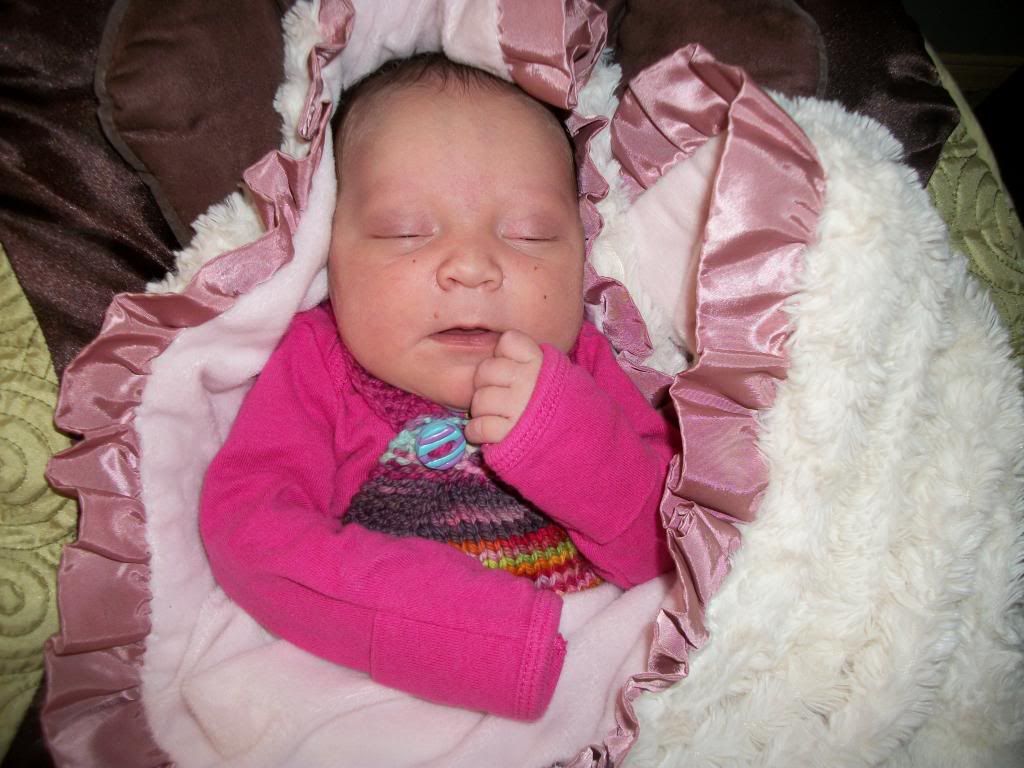 __________________
SAHM of
Evonngelie (July '07),
Mathias (July '10), and
Aubryn (Feb '13)
ISO/IHA
---
Last edited by jackobeano; 02-15-2013 at

04:24 PM

.