Barnyard Organics Set: NWOT!
---
I bought this NWT; DH pre-washed it and when I saw it had flowers on it I thought it might be a little bit too girly for my baby. Set contains a gown, blanket, and a matching hat, and is super duper cute. $15 PPD.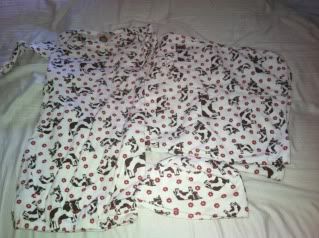 __________________
~A~
Mom to A, J, L, C, B, O, and S.
Final score: Girls- 4; Boys- 3