NB Little Boppers
---
All ppd prices are for shipping the US only. I will add the difference in shipping between international and domestic if you are in Canada. I didn't use to add more, but with the recent USPS increase in prices for international shipping, I would lose too much w/o adding the difference.


NB Little Boppers $15ppd for the teal one, $14ppd for the tinkerbell as it has very faint staining or $26ppd for both.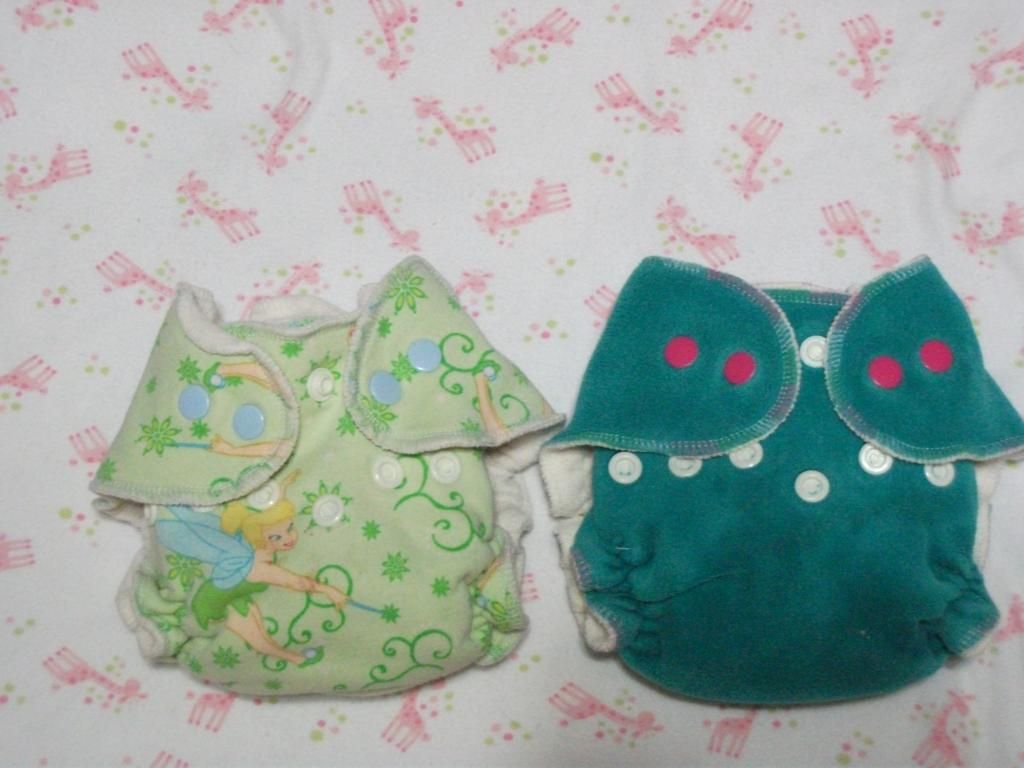 XS Elbees
ALL SOLD
$25ppd each, $22ppd for the lavender with periwinkle binding or $92ppd for all four $70ppd for the remaining three.

All four have doublers, two of them are dyed doublers. The lavender with periwinkle binding has binding holes on the diaper that are only on the outer layer of the binding. The doubler has one binding hole that goes all the way through.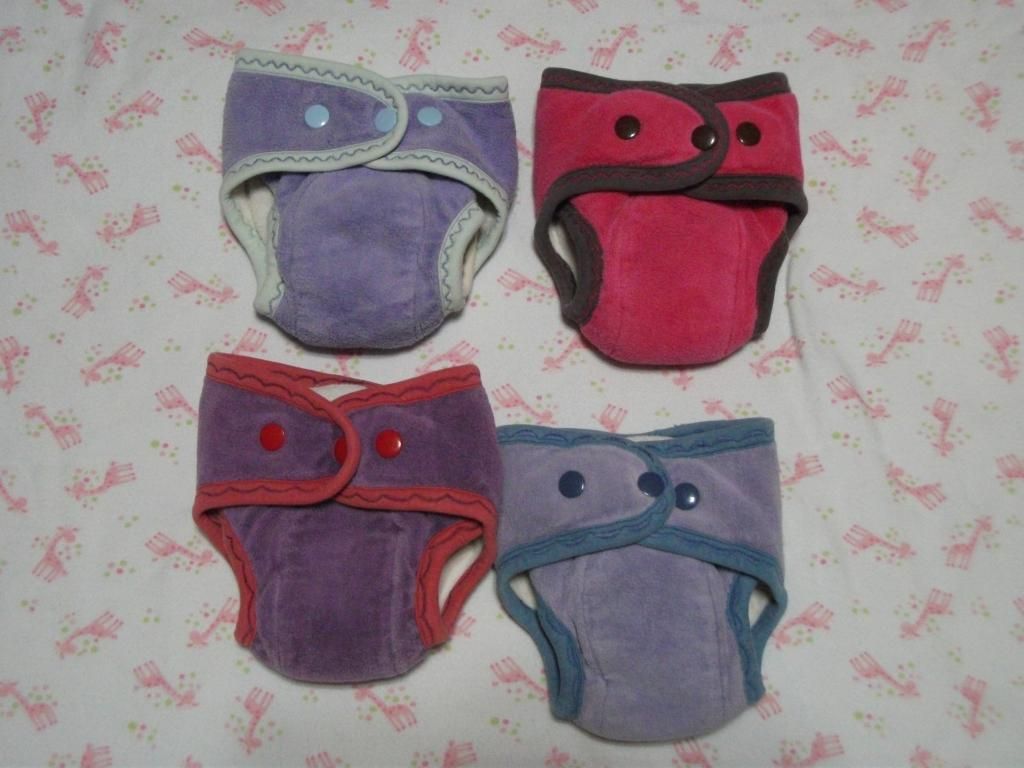 __________________
Tami, mom to Brandon (3/11/03) and Edward (7/10/05) Twin girls, Emma and Ellie (3/29/11), joined our family through adoption
---
Last edited by bug2003; 04-25-2013 at

12:40 PM

.