I am just not pulling for these , not crazy about the fit on my LO , otherwise nothing wrong with them . Some were rarely used. All bought new by me . Elastic is fine , no holes or issues, if any staining its very light and only on one or two . Asking $6 a piece plus $ 1 shipping unless you buy bigger lots then I will cut the shipping in half. There are so many prints to list so I will do my best to give them names. LOL All come with one insert.

These are all Onesize pocket diapers.

Solids
1 Black
Sold
1 navy
SOLD
1 Blue
SOLD
1 Purple SOLD
1 Red
SOLD
1 Brown
SOLD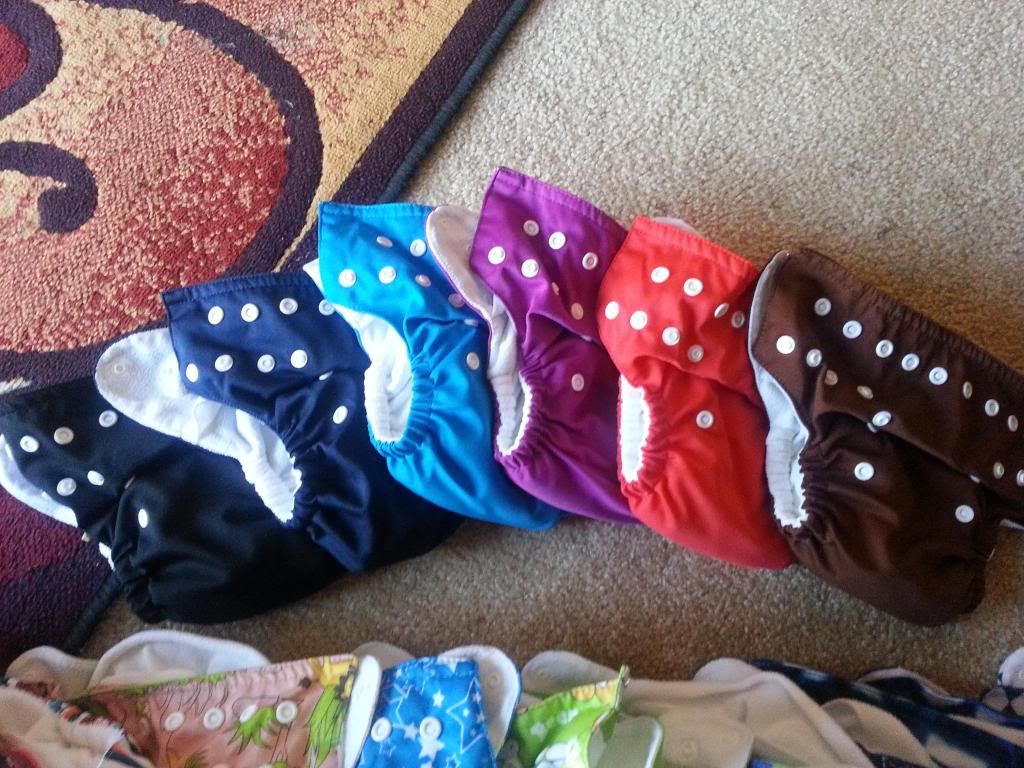 inners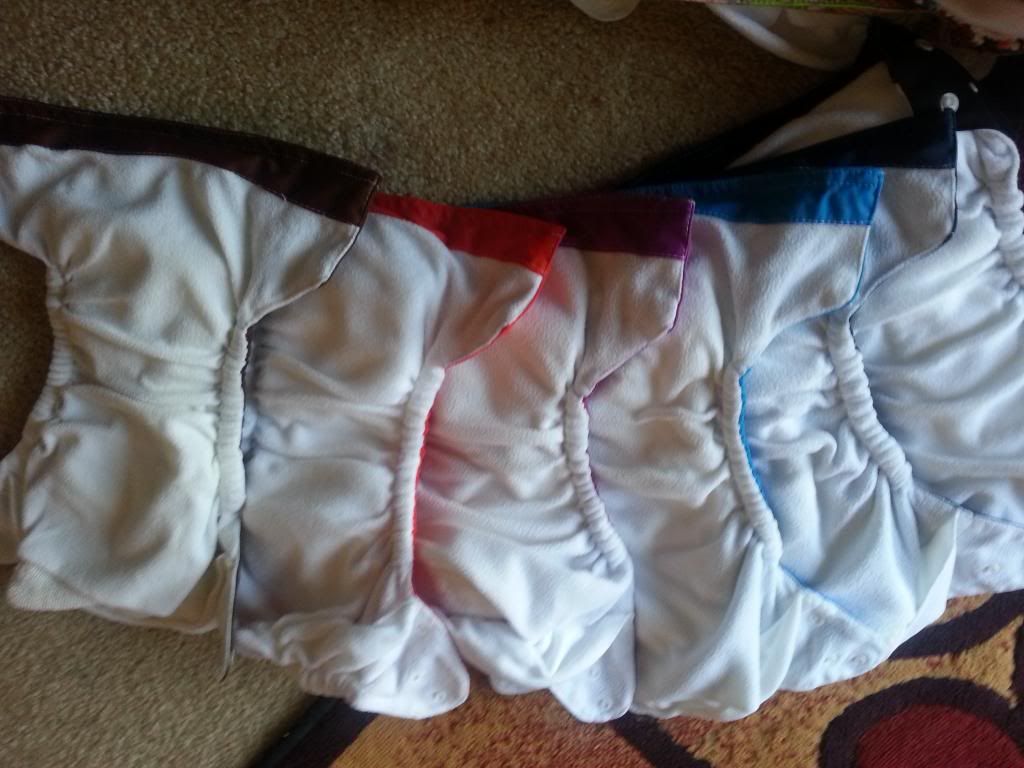 GN/ Boyish lot
2 red skulls
SOLD
2 blue/green stripe SOLD
2 green teddy bear
1 black star SOLD
1 blue star
SOLD
1 multi stripe
2 Blue skulls graffiti SOLD
2 white w/ animals SOLD
1 black w/ pumpkins
1 brown safari
SOLD
1 navy argyle SOLD( think I have another somewhere)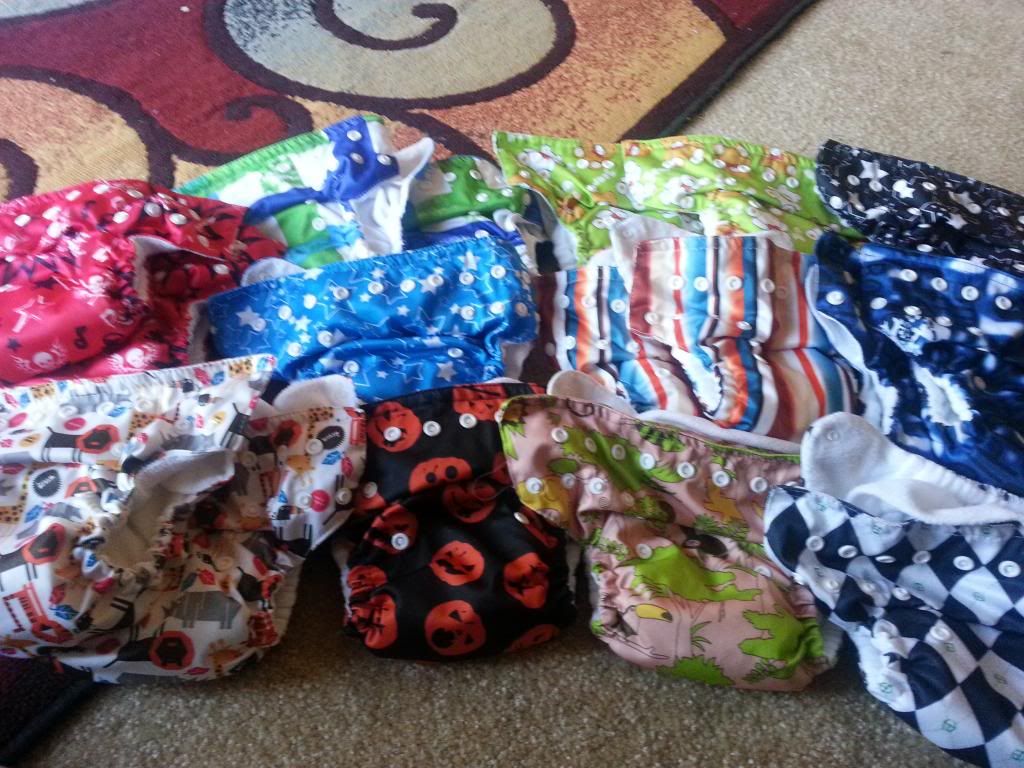 Inners



Girly
2 Brown w/ flowers
SOLD
2 Purple techno print
SOLD
2 Pink w/ flowers
SOLD
2 Black lace
SOLD
2 Black w/stars SOLD
2 Pink cherries SOLD
1 paisley
SOLD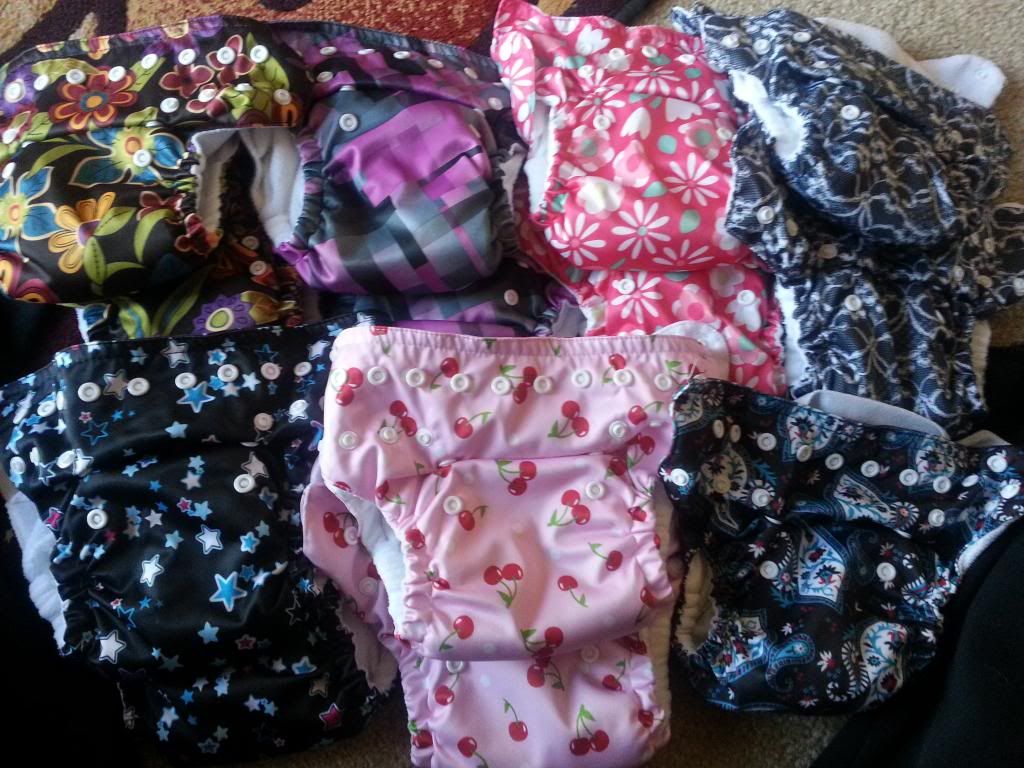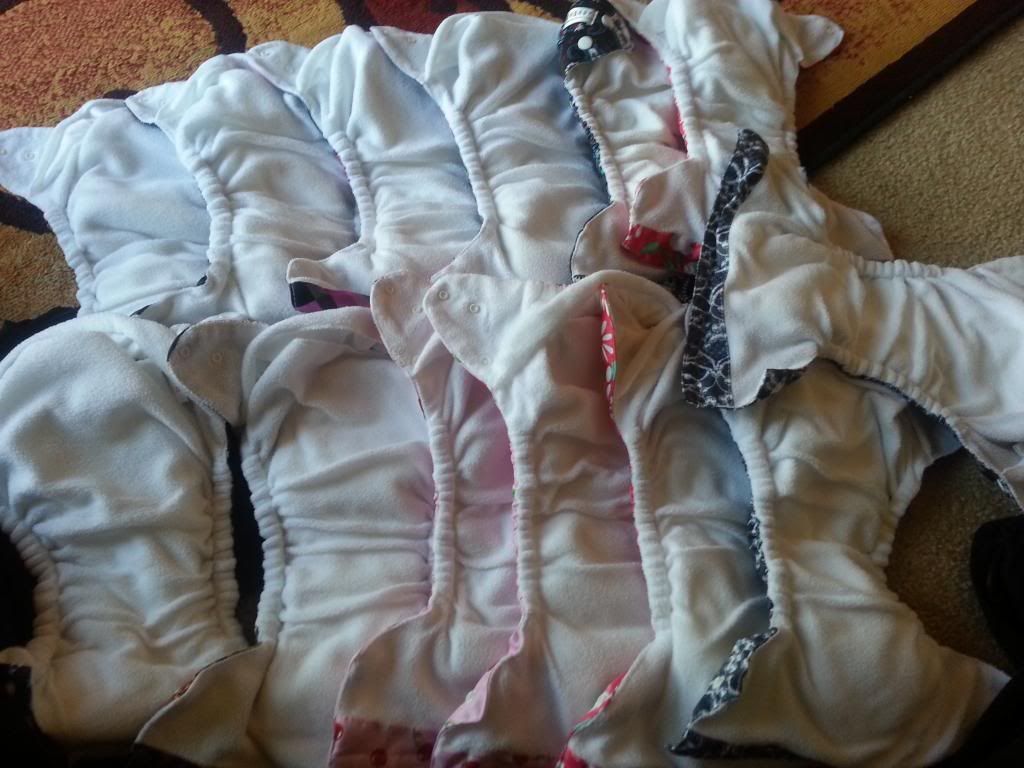 __________________
Jamie
Mom to 6 rowdy boys and 2 girls !
ISO: Thirsties Duos Pockets, BG 4.0, Smartipants ( new colors)
---
Last edited by Luvmy6boys; 03-19-2013 at

04:06 PM

.