Sold
---
Super adorable girlie longies worn only a few times by us. LO has such explosive EBF poos I was always too afraid to let her wear them. Unfortunately, I have no idea the colorway or the knitter. They fit about the same time that size 3-6 month pants fit, but are pretty stretchy. No stains or flaws that I've found. $19ppd. $17ppd SOLD, thanks mama!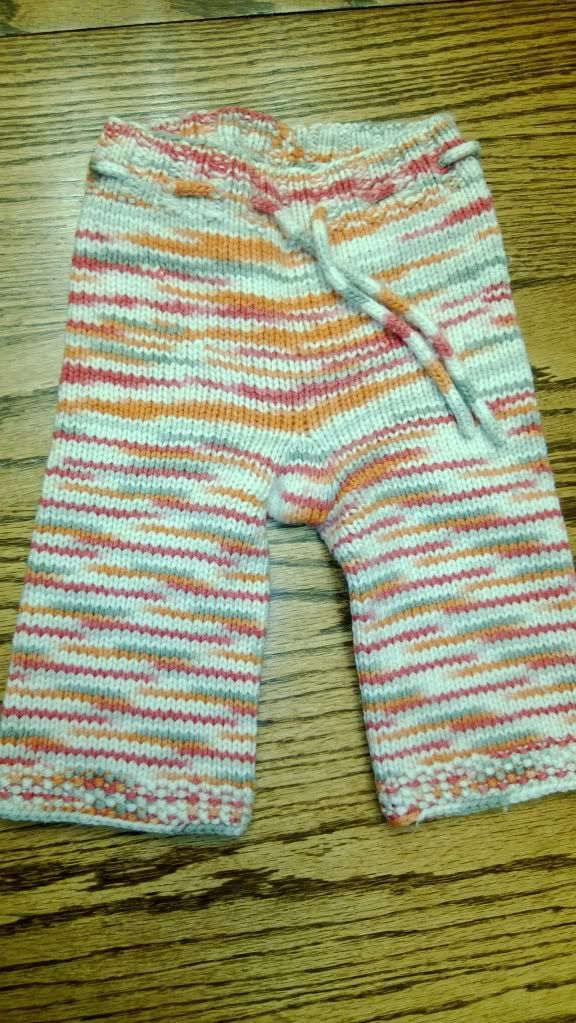 __________________
Rebecca, married to J (2007), DD1 Anna (11/09) and DD2 Ada born at home 7/12 DS Henry born at home 3/14
---
Last edited by BirthdayMama; 03-11-2013 at

04:57 PM

.