sold
---
I have 10 Flip Stay-Dry inserts FS. They are in EUC-VGUC. There is 1 that is a little bit more worn than the others and it's actually cut a bit smaller in width... but it still works fine! Selling as a lot only. Asking $14ppd for all 10. I have 2 Aplix Flip covers that I will throw in for an extra $6 Twilight & Moonbeam($20ppd for 10 inserts+2covers!!!) The covers are loved, but still fully functional. The tabs are curled, but still sticky. The moonbeam has a little bit of staining on the reinforcement lining. Snaps & elastic have no issues. PM me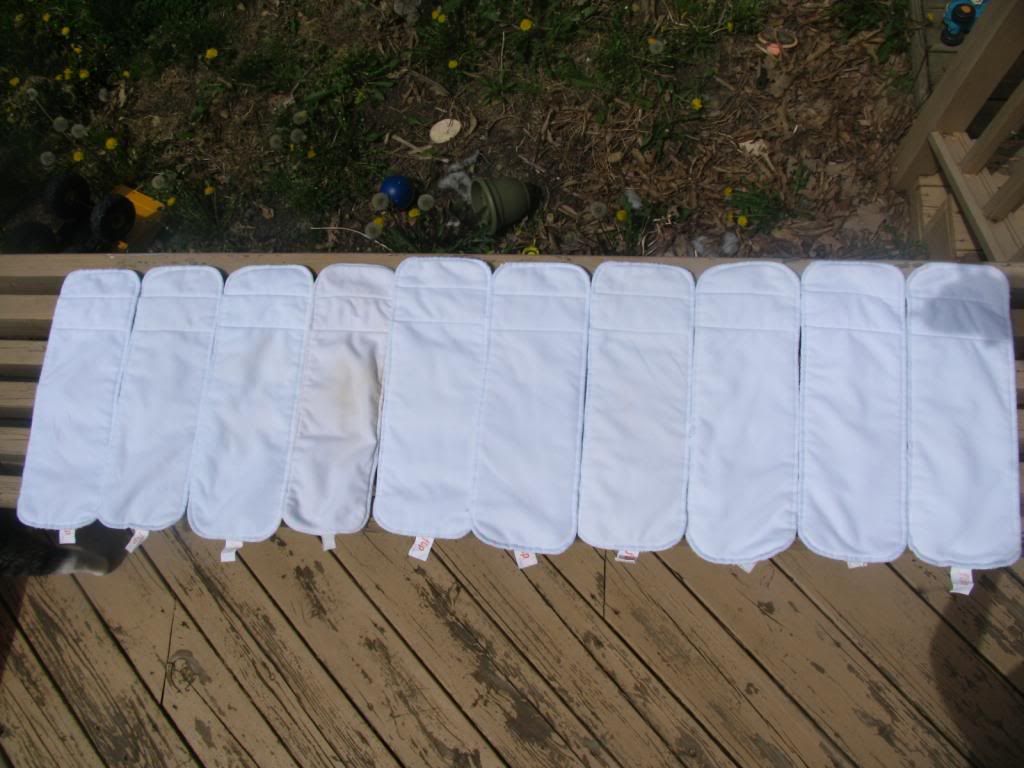 SMoke free pet loving home. Shipping to Continental USA is covered. PM me with other offers if you dislike my pricing!
Advertisement
__________________
Elisabeth Renee Wifey to my hottie hubby & SAHM to my snuggly big boy
Ethan James 9.22.2006, my sweet middle girl, Selah Grace 1.15.2010, and my unplanned surprise homebirth, Levi Kristopher 12.13.2011
---
Last edited by MrsJordan85; 05-03-2013 at

06:29 PM

.