Registered Users
LAST CALL :)
---
I know this is in Sold/Traded/Gone
My siggy still links here, and I don't want to create a new trade thread with this stuff because it's about to be donated or eBay'd! Please MMAO. Not up for FFS right now though, so offers need to be somewhat reasonable.




ISO:
PayPal only right now



IHA:
A lot of this is giftable if you don't mind that there are no original boxes. I didn't go through and put 'giftable' by everything, but if you're interested in something just ask and I'll look over it carefully to be sure there are no defects.


Books:

Meditations for Cat Lovers, giftable, $5TV



The Everything Father-to-Be Book, almost giftable, see corner, $10TV



DVDs:

Shiva Rea Postnatal Yoga $10TV



ALF Season 1 Four-Disk Set $20TV



Napoleon Dynamite $10TV



Random Stuff:

Mug warmer $10TV



Handy hook for trash bag in the car maybe? $5TV



Bath & Body Works Orange Sapphire Body Lotion, almost full bottle Gone



Child Safety $10TV One 'c' gone



Dell Laptop Bag, $20TV
Laptop can be approx. 13" x 10"
I can take measurements for what size laptop will fit


with flash to show inside



Small / Medium duffel bag, I can take measurements if necessary. $10TV


small spot on top


had a company logo embroidered on the front, which I painstakingly took off
, can't tell unless you're really looking, you could put a new patch on...


you can tell from inside that pocket however


the white marks must be from me machine washing the bag, because we never used it...



Diaperbag organizer, $5TV



Insulated bag,$10TV



Two insulated bags, $10TV



Sassy Double Carseat Undermat $20TV


small tear I will mend before shipping


back view, and reminded me the catch-all is removable



Minnie Mouse birthday party starter supplies, $20TV
I didn't take close ups of the napkins, plates, streamers, or balloons. I can count them if needed, there are a lot of napkins, but only a handful of plates. The unopened pkg of balloons is black, there are only one each of white, pink, & purple.


cake decorations


I made these out of invitations that got messed up, so you'd need to use them where the backs couldn't show


unopened 8pack of thank-yous (couldn't find the silly things when I needed them!)


pink plastic ware, haven't counted, could if you need me to, unused but may have sat out during the party, so you might want to wash.


Huggies travel wipes container, fill



Picture frames, little decorative stuff, nip calendar, $10TV



Taper candles, random and old, $10TV



Scraps of black-out fabric from making curtains, $10TV
2 pieces white, approx. 10" x 88" each
4 pieces cream, approx. 12" x 88" each



Heart Silicone Tray, Gone



Regular Ice Trays, $10TV



Dishwasher Basket, $5TV



Four sippy-cups with valves, plenty of bite marks & scratches, $10TV



Random mugs, $5TV ea



Sobakawa Cloud Pillow with Case $30TV



Purse / scarf ring $5TV



Flowerpot doo-dads, the blue one is a waterer



Dollar store tray, fill



Purple grapes and vines table runner w/ six napkins Gone



Small whale votive holder



Tree-making kit. The plaster for the base was dried up, so I tossed it, you'd have to come up with some other way to make it stick in the base, maybe clay?



Small autumn ceramics, tiny chip on wreath, could be touched up and look fine I'm sure.



Heart-shaped glass candy dish, heavy



Bicentennial Plate



Small Mirror, fill



Duck, or is it a goose, gravy dish



Glass angel statue, wing color is blue at top, then pink, then clear



Ceramic Gardener's Angels


backs



Any interest in a 4 pc white set of dishes with lots of scratches?

Heavy to ship, just throwing it out there cuz you never know... $30TV
bowls gone, mugs, dinner and salad plates still available


scratches, maybe you could paint them or use for crafts?



$80TV
Pfaltzgraff 18/8 Stainless Flatware set, 1994-2002. I have 7 teaspoons, 10 soup spoons, 8 salad forks, 6 regular forks, and 6 butter knives. So basically a set of 6 with some extras, or you might be able to buy a few individual pcs online to make a set of 8. Could stand a polishing, but still seems nice.
Providence Glossy
(stock photo)


Replacement info
http://www.replacements.com/webquote/PFFPRO.htm
(my photo)



Set of 8 Finials for swags or curtain holdbacks $20TV



Clock radio with red display. Reception was crummy for me, but not sure if that's just where I had it or what. $10TV



NIP TracFone / NET10 Car Charger, Hands Free, Pouch Kit for Motorola, LG, & Samsung. I do have a list of all the phone models it will work for if needed. $10TV




18 month Tiger costume, $20TV



Women's Clothing:

Bobbie Brooks M 10/12 zippered vest Gone
ugh, the color is not right on these pics, it's more of a royal blue, I'll try to retake.



Van Heusen Large yellow/cream plaid button-down shirt $5TV



St John's Bay Medium Sweater $10TV
not sure where the pic of the whole thing is, guess I'll have to re-take


Abercrombie & Fitch women's Medium (but shrunk) sweater. Burgundy w/ flecks of other colors. Coming undone around the collar a little bit, needs a shave. 40% Lambs wool, 31% nylon, 28% acrylic, 1% other fiber $20TV



Old Navy Medium Green/Pink sleeveless shirt $5TV



Old Navy Jean shorts, size 10, very low rise $20TV



Skirt with v-hem at front. No size tag, I'd say a large large, meaning a little bigger than the large I had it with, but I doubt it's an XL. Gone



Comfy 'sweatshirt' skirt, Large. Gone



Dress with jacket, I wonder if it was homemade maybe, I can't find any tags, I'm guessing M/L, I can get whatever measurements you would need. $10TV


this is the back of the jacket, showing how it has an opening



XL Motherwear Nursing top Gone


undershirt is separate


nursing openings



Baby Girl Clothes:
Any 4 pieces for $10ppd, mix & match.
I'd like to stay in lots of 4 or more pieces because of the shipping expense.

Also open to trades: http://www.diaperswappers.com/forum/showthread.php?t=1524889

Sandals, Blue size 1, Brown size 2, Red size 3



Sleep Sack



0-3 Month SnowSuit



Newborn Romper



0-3 Month Sleeper



Newborn Sleeper



Newborn Sleeper



0-3 Sleeper



0-3 Bib Overalls



3 Month Set



No tag, I'd say 0-3 Months



0-3 Month Sleeper



0-3 Month Sleeper



Newborn Romper



0-3 Month Dress/Bloomers - This is wide, so it would fit a chubby baby better than a skinny one!


Vintage 0-5 Month Romper



Vintage 3-6 Month Shirt



Vintage 6-9 Month Sun Set



3-6 Month Sleeper, collar is discolored, may sun out but haven't tried



3-6 Months TCP Romper



3-6 Months Romper



3-6 Months Romper



3-6 Month Old Navy long sleeve, stain on front



Sweater, says 'size 1' I'd say 3-6 Months



3-6 Months TCP Sweater



3-6 Month Collared Bodysuit, 0-6 Month Regular Bodysuit



6 Month Black & White Tees



9 Month Romper



6-9 Month Bodysuit



Vintage Carters Sleeper, no size, I'd say 6-9 Month, some discoloration at neck



6-9 Month side-snapping shirt, some discoloration at neck



3-6 Month Sleeper



Vintage Medium (16.5-22#) Bodysuit



3-6 Month Romper



3-6 Month Bodysuit



Vintage Romper, no size, I'd say 3-6 Month



Vintage Onesies, no size, I'd say 3-6 Month



3-6 Month Romper, discoloration at neck



3-6 Month Bodysuit



Medium (12-18#) Baby Dior Romper - yellow cuffs and stitching, bunnies on front, some discoloration at neck



Vintage Small (13-18#) Onesies



3-6 Month Sleeper



Carter's 3-6 Month Dress & Bloomers, some discoloration on collar



6 Month Sleeper



6 Month Romper



6 Month Bodysuit, some discoloration at neck



6-9 Month Dress



9 Month Romper



6-9 Month Bodysuit



6-9 Month Disney Babies Bodysuit



6-9 Month Sleeper



6-9 Month Jumper Dress



6-9 Month Bodysuit



3-6 Month Shorts



6-9 Month Skirted Bodysuit



3-6 Month Sweater



6-9 Month Bodysuits & Short



6-9 Month Baby B'gosh Shirt



6-9 Month Bib Overalls



6-12 Months Pottery Barn Kids Pants



Gender Neutral or Baby Boy Clothing:
listed by size, 4pcs for $15TV mix-n-match

Sizes:

0-3 Months
Old Navy "little good luck charm"


0-3 Mo Carter's "just duckie" sleeper, onesie, and blanket 6/25/2013 got a couple stains out, but noticed the 'blanket' is really pilly on the back, so maybe it was a towel
At any rate, it will be ffs w/ the sleeper & onesie


3-6 Months
Very Hungry Caterpillar sleeper/romper by Eric Carle & Carter's



6-12 Months
Tommy Hilfiger bib overall shorts



12 Months
Snowsuit


TCP one size sleeper/romper. Can snap into legs like this, or a sleepsack



Girl Clothing:
listed by size, 4pcs for $15TV mix-n-match

Trying to save a pic, I put all these skirts together, then realized they're not all the same size. Top 2 are 3T with shorts underneath, Lower left, flowers is 4T, no shorts, lower right, purple is 5T with shorts underneath.



6-12 Months
Pink Pottery Barn Kids pants



2T
Osh Kosh yellow and white plaid shirt



3T Gymboree Poodle Dress


3T Carter's Pink Jumper w/ matching shirt



Pink shimmery swimsuit, no tag, but it's a little too small for my dd, so I'm thinking it must be 3T, I can take measurements (on any of this stuff really) if needed. Not the right color pink, it's more of a hot magenta.

back


As close as I can get on the color, but still not exact.



3T Baby Gap dress / coverup




4T
Old Navy pink tank top w/ orange trim


4T TCP "born to rock" brown shirt, small snag at wrist, not noticeable


4T TCP "I like to think I'm the favorite" gray shirt



Disney Fairies Dress-up, fits sizes 4-6
The edges are frayed from the hem coming out, and coming unsewn a little in the back too.

5&6T


6T
Barbie blue jean jumper



Toys:

Small Giftable Retired Boyd's Bears Bunny Rabbit "Josephine"
I can measure, but I'm guessing around 6" tall $15TV



Thomas, 'Cars' and Little People

Prop-less Harold $5TV



Percy $10TV



Sally from 'CARS' $5TV



Little People
Misc Fence sections in green and red zoo (kangaroo & seal) ~ $5TV each piece.



Reindeer $5TV
hm, pic's missing, I can take a new one if anyone's interested...

Maggie w/ straw hat $5TV


Unidentified girl (maybe Little Tikes?) Free w/ something else



Also have a couple silver-bottom people (Firefighter Cheryl and Sonya Lee - very scratched up and Cheryl's hat is loose, but I think maybe those are HTF?)


We do have more Little People stuff we could let go of - let me know if there's something you're IDSO!


Little Girls Feather boa and dress-up shoes



Thanks for looking!



PLEASE IGNORE FROM HERE DOWN
This is my old ISO. I want to reference for starting over on a new thread, but not looking to trade at the moment.

ISO:

For DD:
Cute 2-4 year old girly sunglasses ~ must have actual uva/b protection
Size 11 warm snowboots
Size 12 converse style sneakers
Set of Perler beads
Suncatchers to paint
Thomas the Tank Engine and Friends Wooden Railway
Engines:
Donald & Douglas & Tenders
Bill & Ben
Rheneas
Molly
Oliver
Track:
male/male connectors
female/female connectors

For DS:
size 7 shoes w/ no laces
size 7 warm snowboots
SoftBums Echo shells with Aplix ~ The new Chevron one, fingerpaint, plus Retro Cars, Iced Giraffes, Red Robots
CJ's BUTTer Spritz o'Butter Warm Vanilla Cake
Super Undies Small - boy or gn colors only


For New Baby:
SoftBums pods - the teeny tiny ones
gn Aden & Anais swaddles
gn Robeez
Newborn Nana's Bottoms AIO's - gn colors, with aplix and the optional back elastic please

PUL diapercuts at least 18x22 in these PUL Prints:
Galaxy


TieDye


Inception


Diamonds


Purple Ooga Booga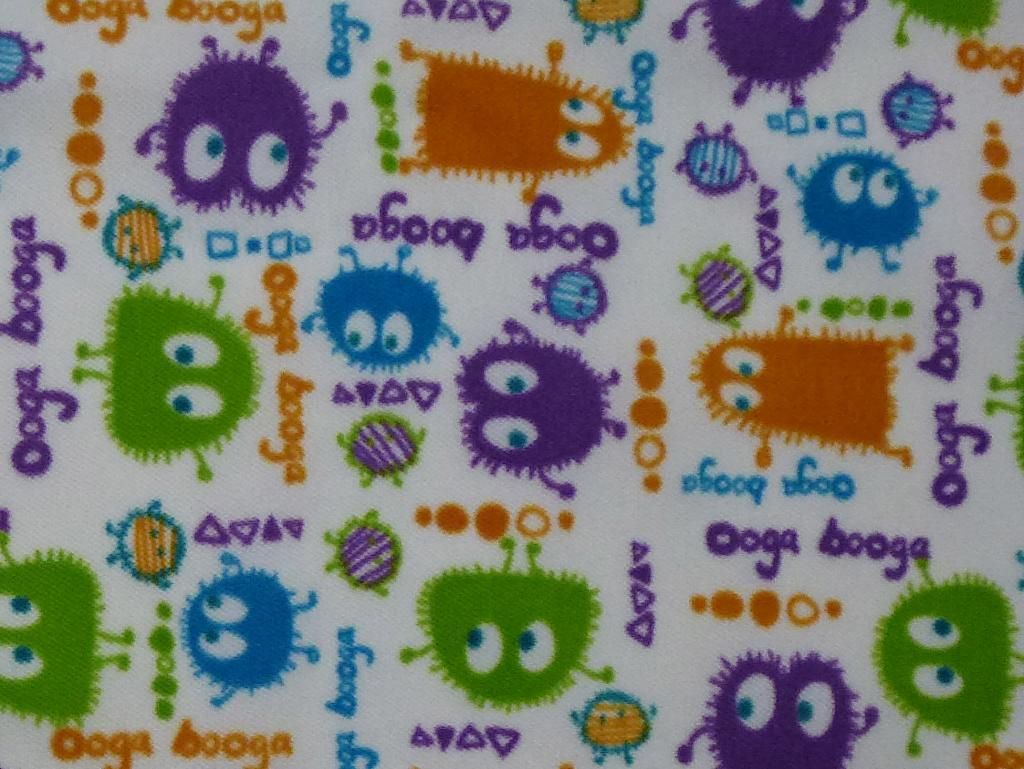 Fall Ooga Booga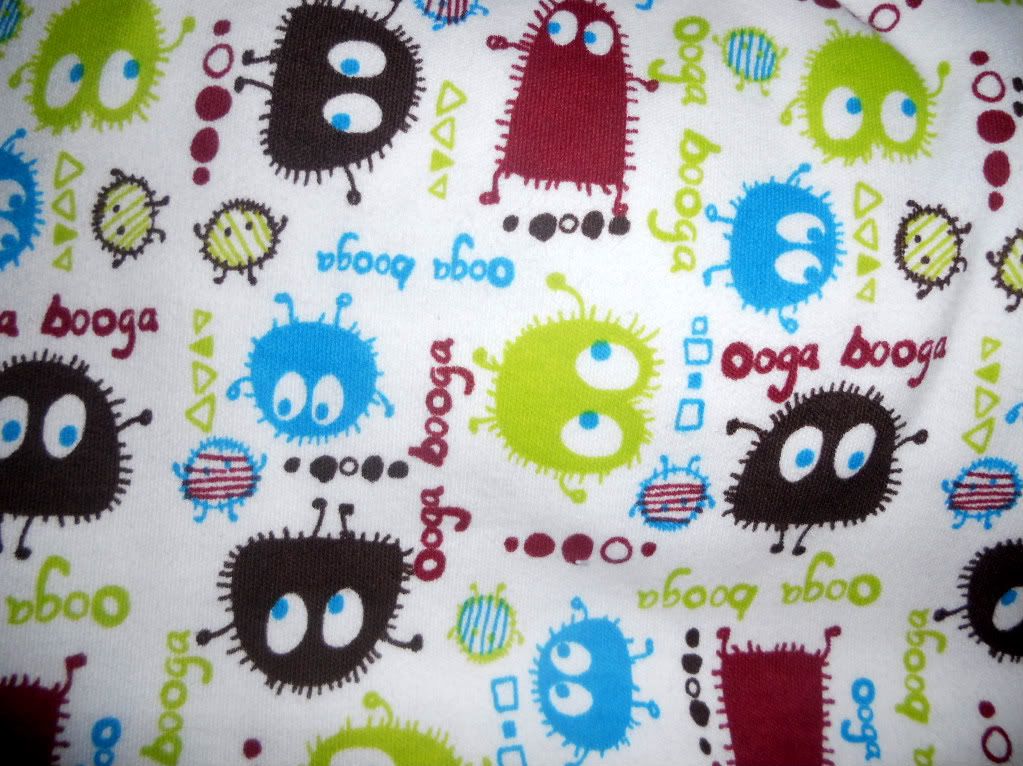 One size 1 Thirsties Duo Pocket with no insert is fine, $5ppd PayPal ready!

Will add more as I think of it.

For Mommy:
size 10/12 for all
summer pjs, like tee shirt and cotton pants/capris sets
Large Motherhood Maternity full panel pants
size talls anything, any season
size 9 shoes, sandals, boots
trouser socks in euc
The Office Seasons on DVD, 1-2
OPI nail polish euc, try me on colors
muslin by the yard (probably needs to be practically ffs for the price I can get it at Joann's, just throwing it out there in case
)
Thank you notes, or other card-type stationary w/ envelopes
Kirsten American Girl clothing and accessories from the 80's Pleasant Company era

For Daddy:
XL plain ol' t-shirts for work, nothing fancy, but need super-cheap, might be picky on logos/branding.
Black Ops 2 game for Xbox360
Try me on hobby-grade rc stuff, plus magazines, batteries, etc - he's into helicopters and planes right now.
Iron Man 2 EUC
Spider Man 2 EUC


Household/Craft/Misc:
Textured paintable wallpaper that looks like pressed tin, just need a small amount
Felting needles
18" black zipper
Large red tea kettle, or try me on another fun bright color (super heavy I know)
Lace doilies for craft projects
Bath & Body Works antibacterial foaming hand soap
try me on gift cards, esp etsy or amazon!
Advertisement
---
Last edited by SweetMamaKaty; 11-25-2013 at

07:20 AM

.