Welcome to michiko Baby!
Home of the DUO and H2DUO
simple sash baby carriers for land and water!
For even more in depth information and photos feel free to browse our website!
You can order via PM here or through the website.
(Click the website image below to visit my store)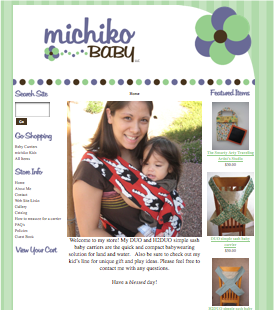 Just $50 PPD!
Let your carrier show who you are!
These carriers are always custom made to
your size
with
your choice
of fabric!
(Click the carrier below to be taken to a full gallery of completed DUOs)]
Just $55 PPD
The perfect carrier for baby wearing during the summer!
Custom made of
solarweave
and a boardshort type material to your size!
A cool solution in and out of the water!
(Click the carrier below to be taken to a full gallery of completed H2DUOs)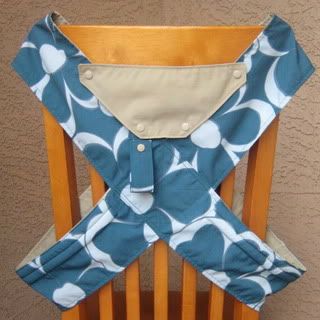 About these carriers:
This is the easiest, simplest, yet still comfortable front carrier available.
Folds up compactly, and easily fits into your diaper bag or purse.
Made with the intention of holding babies up to 30 lbs (although a 37 lb toddler has been worn!).
This is made for front carrying only, but baby can face either in or out.
Every carrier includes a completely removable snapping headrest.
It also includes leg padding to keep baby comfortable while being worn.
(Click the diagram below to be taken to a full gallery of DUO and H2DUO Action Shots)
Fabric Choices:
To view my current instock fabric gallery please click on the respective fabric card.
I try to keep these cards updated, but for the most accurate representation of what I have on hand please check out the actual gallery.
DUO card to the left ~ H2DUO card is to the right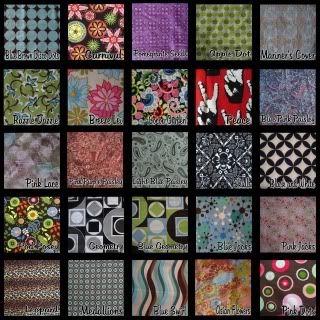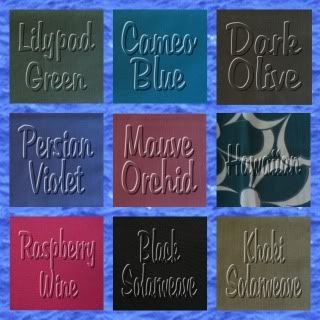 How to Measure for your custom carrier:
The following link will lead you to my instruction page on my website.
It may take a few moments to load as it contains a video (working on updating said video).
If you have any questions or concerns with measuring please PM me.
http://www.michikobaby.com/pages/measuring.htm
Available Accessories for the DUO and H2DUO
Matching Carry Bag: $5
Matching Loop Carry bag: $7
Matching toy/paci loop: $3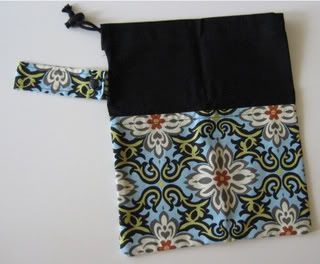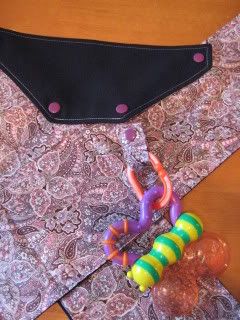 What people are saying: