Photo Tutorial of a Simple Flat Fold *Very Pic Heavy*
---
Ok... Last tutorial of the day because dd is getting tired. She's such a good baby. This is not my favorite fold because it's not as trim as the origami, but it's very, very easy to do.

Start with your flat in one big square.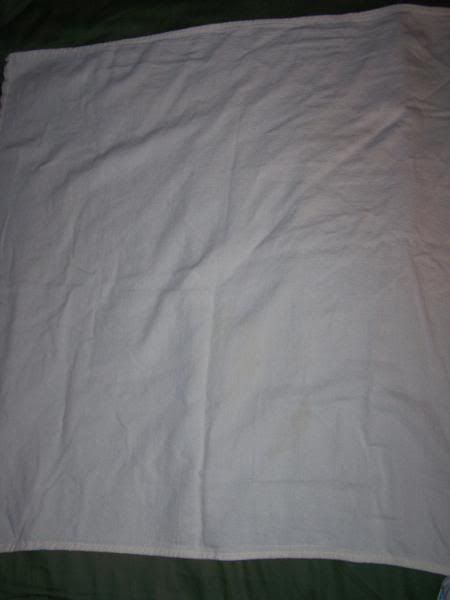 Bring two of the edges together with the tips like this.




Bring the other two edges together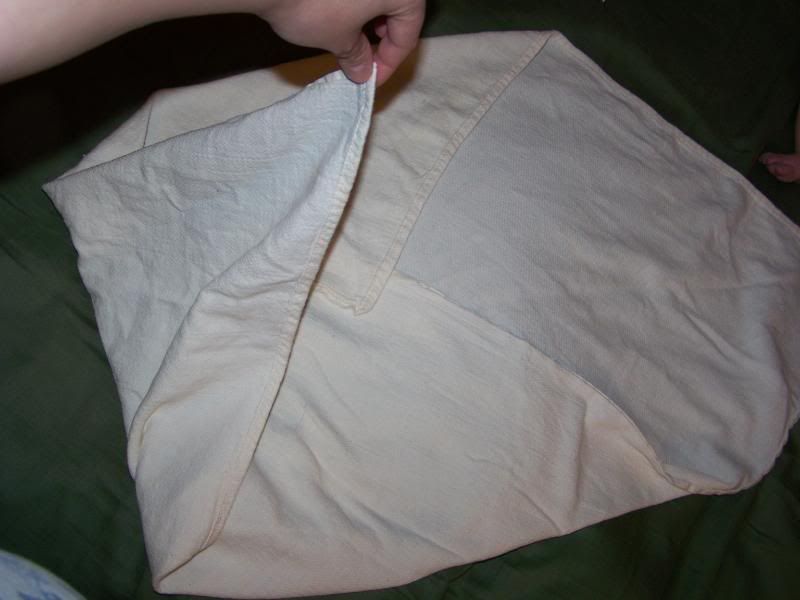 Your flat will look like this when it is finished with the fold.




Now to put diaper on baby


Place baby on center of diaper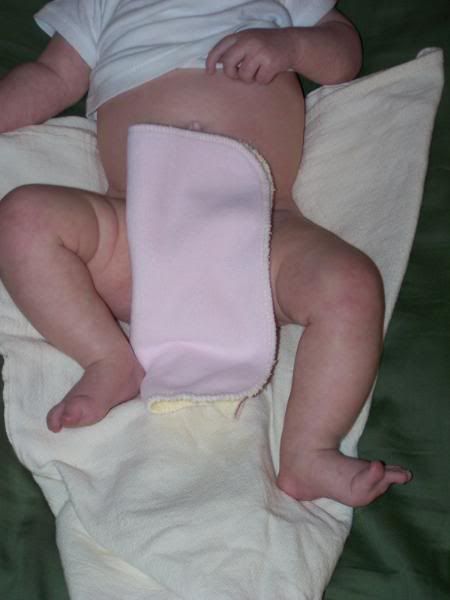 For smaller babies you will need to fold up the section at the bottom. This is a great fold for boy babies or tummy sleepers since all the excess material is where it needs to be.




Fold edges under the baby's booty like you would do with a prefold thus creating leg sleeves.




This is what diaper will look like when you're ready to fold up tummy panel and snappi or pin.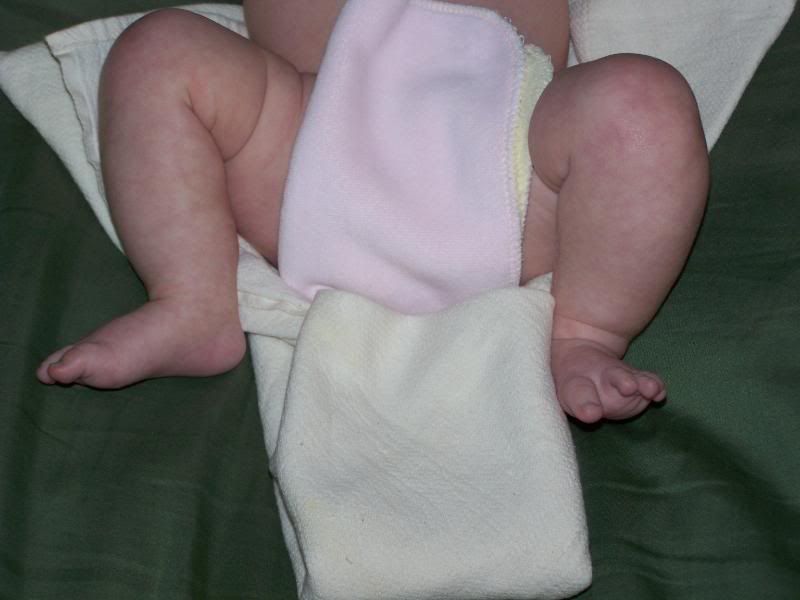 Fold up tummy panel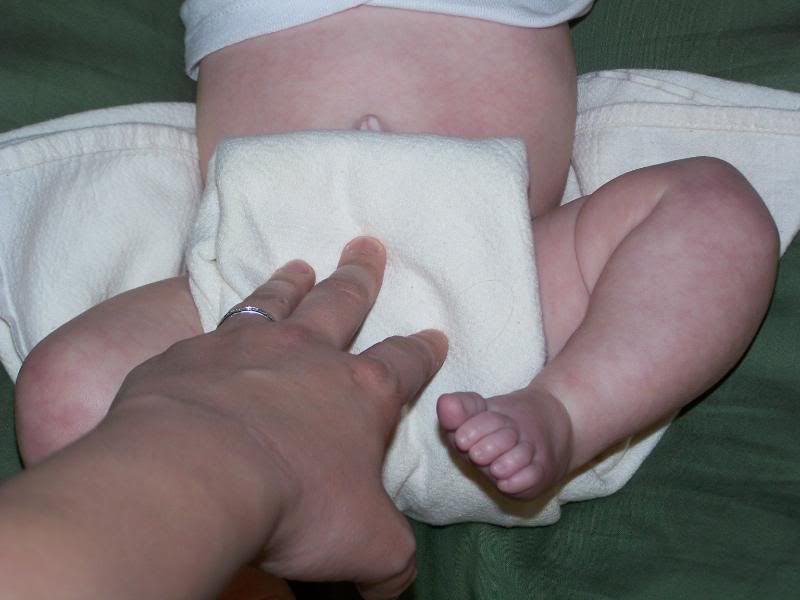 Bring up wings to get ready to pin or snappi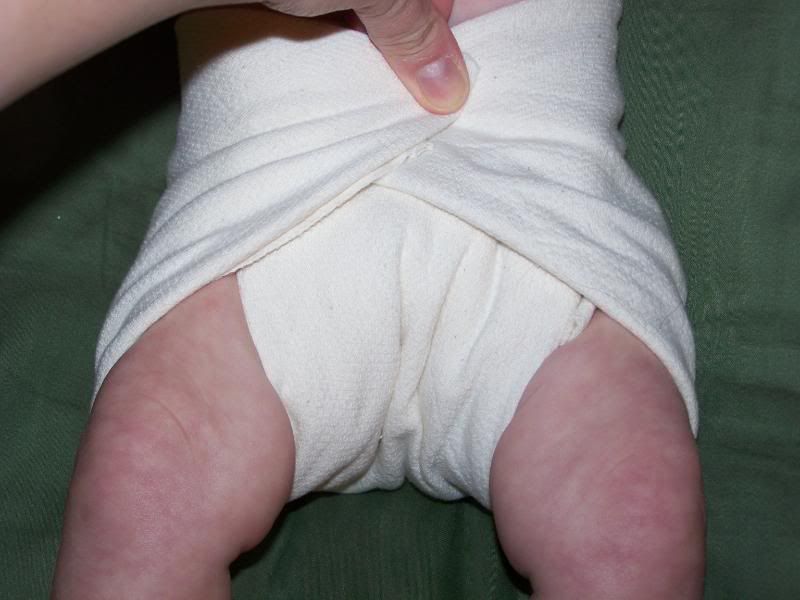 Snappi on baby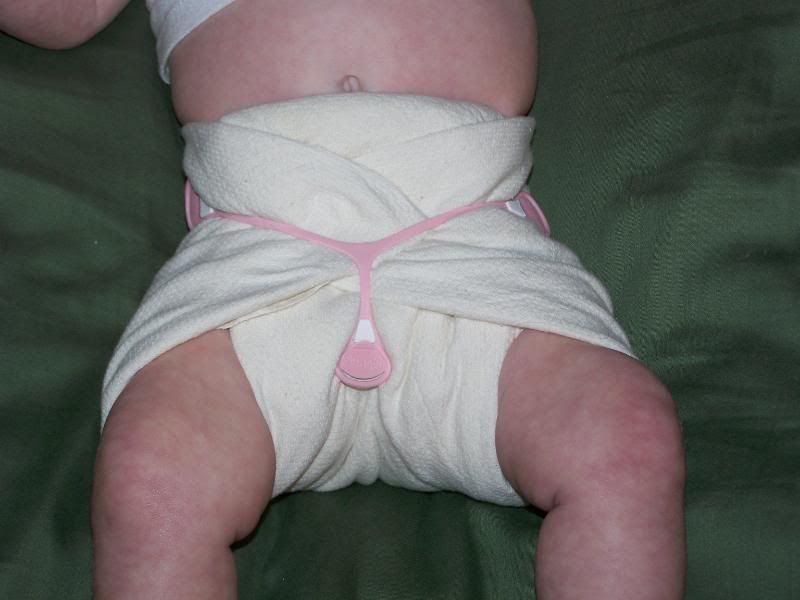 I always roll in the legs of this fold for better poop containment




And here's a pic of the exhausted model after all of today's photo tutorials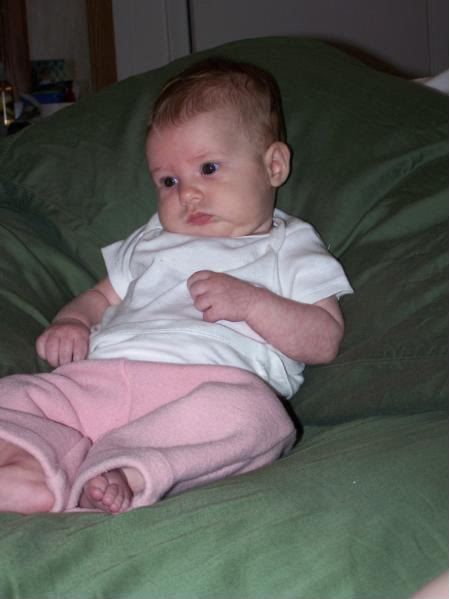 __________________
Mama of 5 and 1 foster baby