Re: Pinning challenge! :D
---
Quote:
Originally Posted by
Birdof1985
i noticed that too about the pins. i thought i had heard somewhere to point the pins towards their hips IF they came undone then theyd poke them there and not their legs/"parts"...
so thats what ive always done.
i dont think it really matters how you pin as long as the poo catcher catches the poo
That makes sense about not poking them in their sensitive parts. Here's a pic of how I was pining and then my first attempt at pinning like you guys do. The first one is in a hemp prefold and the next in cpf since the pin goes through easier. As you can see there were some definite thigh gapping going on. Not sure what to do as I tried the pulling from the other side as the video tutorial suggested and I even repinned the first side after I did the second.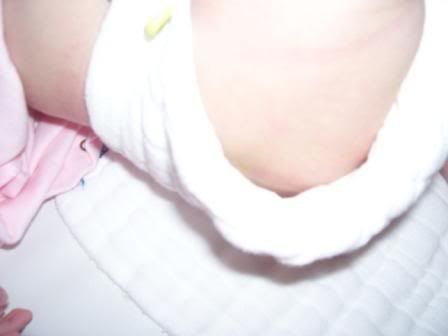 ---
Last edited by MOmom; 04-27-2008 at

02:04 PM

.