Look what DH did (all by himself!)
---
This is Aaron's first attempt at a PF. Harley wasn't feeling very much like having a picture taken.....



I'm so proud! He didn't ask for help or instructions or anything! I didn't even ask him to put a diaper on Harley!


Of course this is the diaper about 20 minutes later.....I think he needs more practice! lol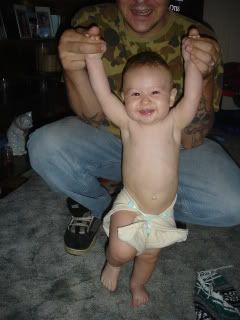 __________________
~Amanda~ and Aaron
(11/27/04) Aedan (11/18/03) Harley (07/26/05) and Emma Mae (02/18/08) and Baby Girl due 06/17/13!!