What a difference a haircut makes! With *PICS*
---
Oh man I can't get over the difference in how my son looks after his haircut...he has sensory integration and hates haircuts and during the move I didnt want to deal with the fighting over getting his hair cut...but today I broke down and cut it in the backyard! hahaha...I can't believe I let him leave the house in that before pic! hahaha here are the before and afters!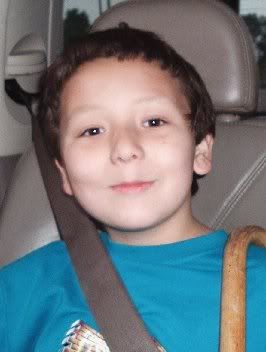 Just had to show someone! haha Oh and don't mind the CANE (he has a obsession over this cane! he wants to take it everywhere)
__________________
Wife to Neil Married 7/2/06 Mama
to Taiven
age 11, Skye
2 Sawyer Riley
5/28/08
---
Last edited by TaivensMama; 05-20-2006 at

02:31 PM

.