Re: What does a food intolerance rash look like?
---
Quote:
Originally Posted by
monicajoy1979
My DDs started out looking like the previous picture. After months and months of our pedi just saying it was eczema and it would get better later we switched pedis and found out it is a dairy/soy sensitivity/allergy. Here is a pic of my DDs face when it wasn't too bad. It got a lot worse and I feel terrible looking at these pics and how I didn't know it was the dairy and soy. (Please excuse the crusty milk under her nose.
)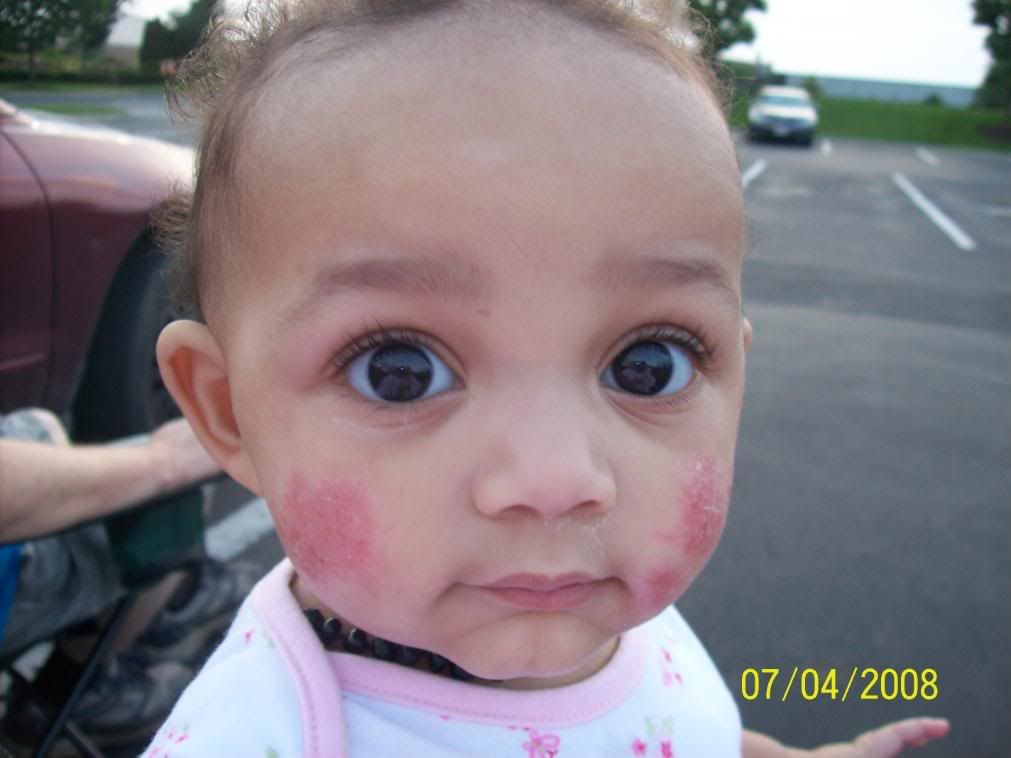 aww poor baby


we are trying to rule out a milk sensitivity with DD but she has nothing severe like that. She just gets irritation and some bumps where her poop sits on her bum.
Advertisement
__________________
Wife to the Army, I mean Chris
Mommy to Samara (3-8-08)
- CDing, BWing, BFing, Tree Huggin, Ext. Rear Facing, Animal Lovin, Organic Eating, Alt Vaxing, AP'n Mama
My ISO/IHA