A Big Rave for Munchkinflame13!
---
This Mama is amazing
! I ordered a crabby teether for DD and my nephew a few weeks ago and they loved them so much (and DS was so jealous) that I had to place another order! We received these the other day


The craftsmanship is awesome and she is SO FAST! We are 300% satisfied and will definitely be placing more orders in the future!
Okay, I'll stop raving now and let the experts do the talking...

I'll just let you decide what DD thinks of her teether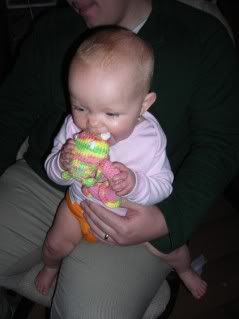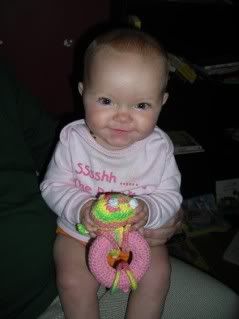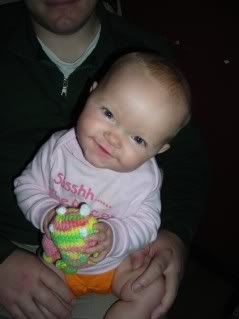 DS LOVES his pig! He carries him everywhere with him and they've been getting into all kinds of trouble together. (DS kept telling me he couldn't close his eyes at naptime because "piiig mump" - interpretation: the pig wants to jump... he's crazy. anyways - I haven't been able to get him attached to a transition object to move away from the bedtime paci, but I think we've found our solution! Here are DS and pig watching Yo Gabba Gabba.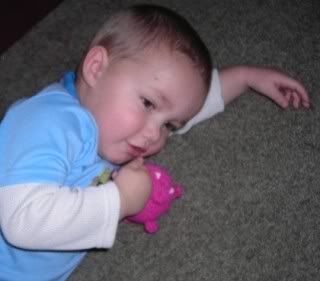 __________________
~jo~ Mommy to two little tornadoes and wife to a preacher man... Life is good!