Re: We got a camera! PF pics anyone?
---
I'll bite!!


Here's Logan (almost 6 months, 20+ pounds) in a regular pinned Indian cotton pf with a newborn prefold tucked in. Notice no folding...it's time to buy some more premiums!!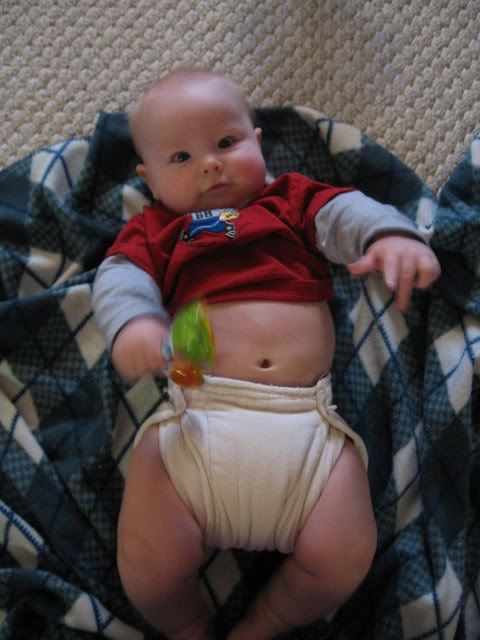 __________________
Stephanie, SAHMama to Ethan (10), Andy (6), Logan (2), and Jessie Mae 11/25/08
See My (woefully unupdated) Yarn Stash & Knitteds gallery
Here!
PM me for custom knitting!
Read my knitting/crafting blog
Here!
Three Boy Mama@
Sympatico!