Registered Users
Dvds, vhs, puzzles & Atari TV games
---
Prices don't include shipping, PM me a zip code. Thanks!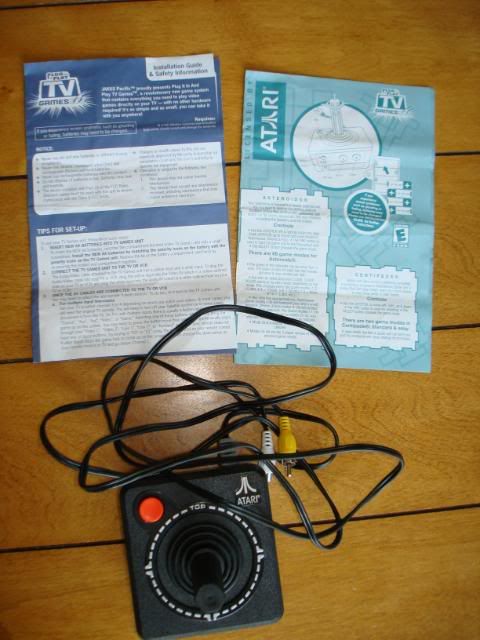 Atari Plug it in & Play TV Games system, like new, includes Asteroids, Centipede, Adventure, Gravitar, Missile Command, Pong, Breakout, Volleyball, Circus & Yar's Revenge. $8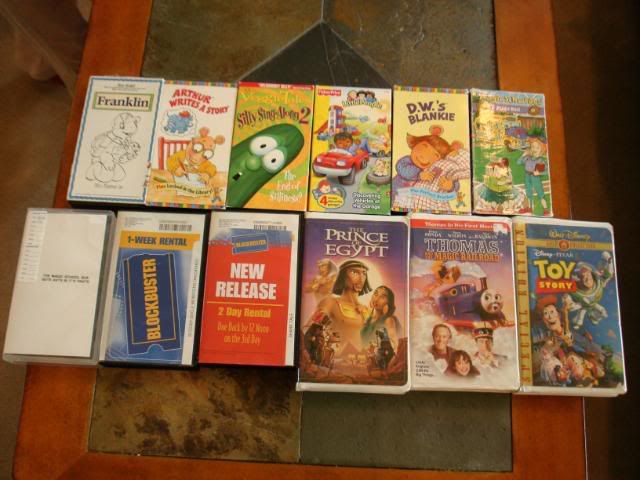 VHS videos, $1 each or a lot of any 5 for $4
Franklin Learns to Face His Fears
Arthur Writes a Story
VeggieTales Silly Sing-Along 2
Little People Discovering Vehicles at the Garage
D.W.'s Blankie
Magic School Bus Plays Ball
Magic School Bus Gets Ants in it's Pants
Scooby-Doo 2: Monsters Unleashed
Shark Tale
The Prince of Egypt
Thomas and the Magic Railroad
Toy Story Special Edition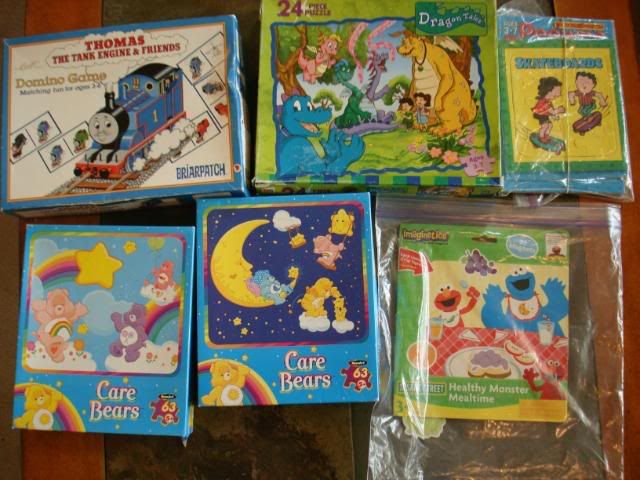 Thomas the Tank Engine Domino Game, ages 3-6, no reading required, 2 ways to play, no missing pieces $2.50
DragonTales 24 pc puzzle (none missing), ages 3-7 $1.50
PeeWee Puzzles, age 3-7, 4 puzzle set, no missing pieces $2
2 Care Bear 63 pc puzzles, age 5+, no missing pieces $1 each
Sesame Street Healthy Monster Mealtime magnet set, a few magnets missing, great for car trips $1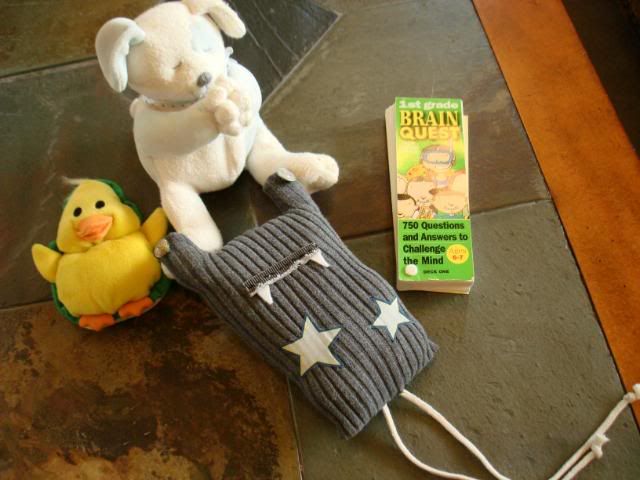 Little Chick board book, great shape, cute story $1
Handmade by me "monster" doll, squishy, glow in the dark stars, buttons sewn on securely (best for older kids) $2
Brain Quest 1st grade, ages 6-7, deck one $1

Prayer puppy
VeggieTales Friendship Fun! for dvd or computer, 2 stories and three songs plus extras $4
Boz Discover God's World exclusive sneak peek video (one story) $2.50
Percy Takes a Plunge, no case, short video (came w/toy) $2.50
VeggieTales Heroes of the Bible: Flibber-O-Loo, Rack, Shack & Benny and Josh and the Big Wall, no case $4
Baby Faith God Made Me special edition, for 0-24 mo $2.50
Scene It? Jr. dvd game, disc 2 from kids meal $1
take these all as a lot for $15
__________________
Lisa
, SAHM to Evan & Kira
After about 3+ years, ready to quit FSOTing. Taking orders of $10+. Thanks for a great run!!!
FSOT
:
Craft
,
Babywearing
,
Children's Misc
,
Girl's Shoes
,
9 mo
,
Girl's 12-24
,
2T-3T
,
Boy's 4-6x
,
7+
,
Personal Care
,
Toys
---
Last edited by ishwishdish; 09-24-2009 at

08:30 AM

.