Bear Bottoms fleece soakers? good for summer?
---
Anyone use these? ARe they nice and do they work well for heavy wetters? I have mostly pocket fitteds so I can stuff them well, but I'm looking to make something more breathable for Ethan for summer.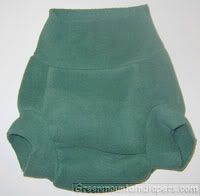 Advertisement
__________________
Kelly, coffee addicted internet junkie married to my navy man Scott, and mama to Ethan 12.25.05 and Lucas 6.10.08
Adorn- nursing/babywearing necklaces, jewelry, beaded watches, and wine charms.
Click me!