Look what my little guy did!!!!!! (HP related)
---
So last night we went and waited in line at our local Kroger to pick up the Harry Potter as soon as it was released. It's become something of a tradition for our family, since Kearnan was a baby. THey have a little party with cake and drinks and games and a dress up contest. Well this year Kearnan wanted to dress up for the contest. He just got a wand, hat and golden snitch from his grandparents as an early b-day gift, he already had a robe. So he got all dressed up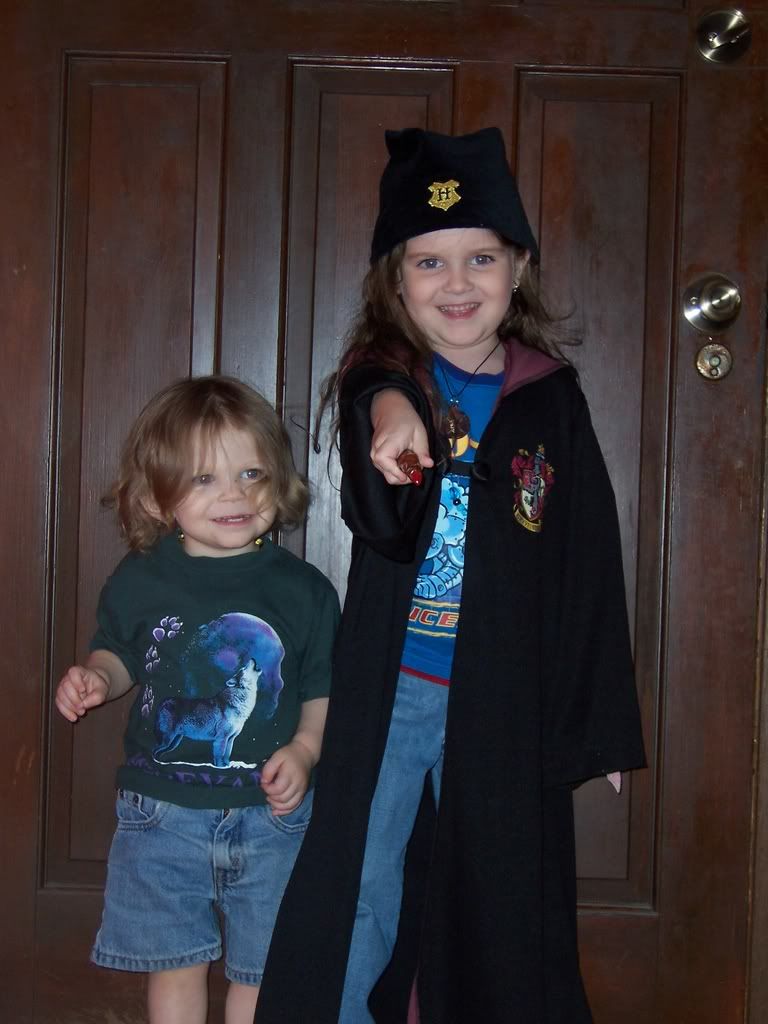 He got loads of compliments and he was so ready when they asked all of the participants to line up for the costume contest. I was so proud of him. He stood in line with the other kids (most of whom were quite a bit older) and waited his turn, stepped forward when she got to him, followed directions. I just couldn't believe how well he did (he's PDD NOS so this was huge for him) in the crowd and everything. And then they announced the he WON FIRST PRIZE!!!!!!
He won the newest Harry Potter book and they gave him the very first copy at midnight. He was sooooo proud. He has been telling everyone all day about how he won.


with his prize book.
Advertisement