SOLD! one dozen trimmed prefolds
---
one dozen (unbleached, I think) trimmed prefolds. no stains. Size is approximately 17.5 inches long by 13.5 inches wide. 4 x 8 x 4, I think. I trimmed a little bigger than the size of the GMD browns, since everyone raves about them all the time! I just decided I prefer the infant size still.

$1 each plus actual shipping. coming from 78750 zip code. they weigh 3 lbs total.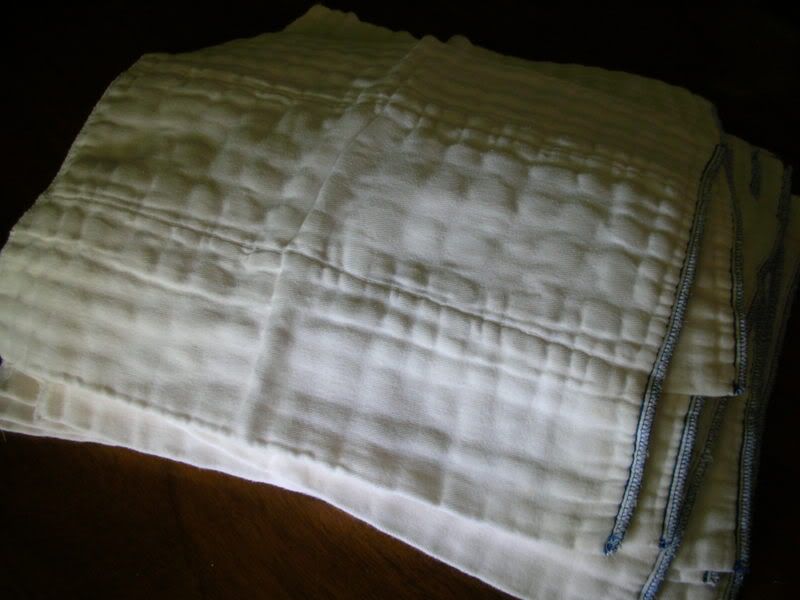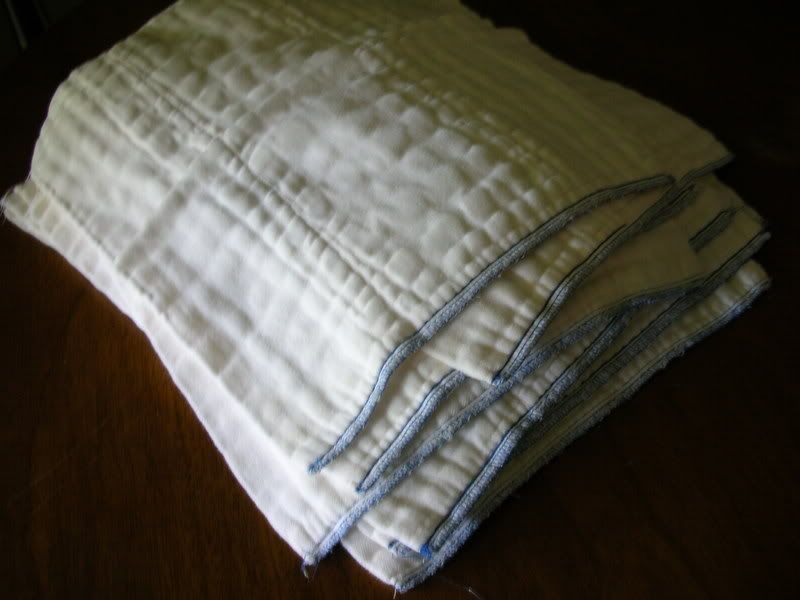 also have one M Hugga Buns pocket diaper for sale! http://www.diaperswappers.com/forum/...d.php?t=466547
__________________
Megan, wife...and mom to my chunky monkey/baby girl, born in 2007, and second chunky monkey/baby girl born in 2009
---
Last edited by fotoe; 06-25-2008 at

12:18 PM

.