Re: A day's worth of diaper changes in pictures- anyone want to play?
---
Prefold w/ thirsties size 1 blackbird. He's 15 pounds.. maybe more by now. Won't be in this one much longer.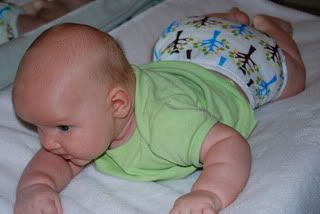 Flip medium rise, stay dry insert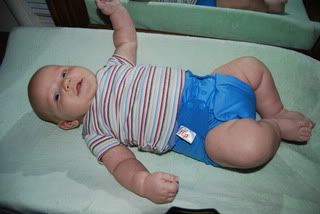 We need the bigger size prefolds. It's a tight fit. I use them jellyrolled. His 10 week old EBF poo usually runs off the stay dry and onto the cover. I like to use prefolds because the poo stays in and off the cover. Otherwise I'm changing covers all day.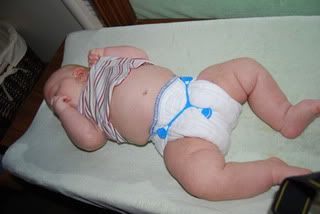 Different blue flip cover w/ prefold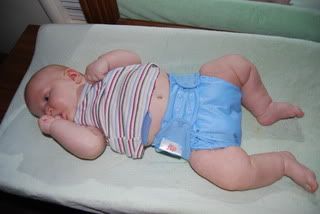 The cover was clean, but I changed it up for the photo shoot!! hehehe. Gotta show some different stuff. Here's a prefold w/ thirsties duo size 1. We'll be moving up to size 2 pretty soon.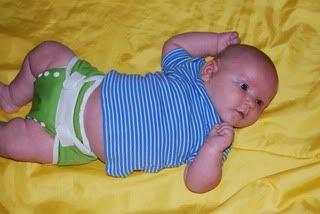 And lastly, my favorite cover (until I find a cuter one!!) It's a size 2 set on the smallest rise. The weehuggers groovy. Zabibaby might still have some in stock (hook and loop) if you're just dying for one. I got so lucky to find one this week. sigh....