DELETE Please !Mama cloth start up lot!!! Just 10 left, at $45ppd!
---
Everything you'd need to start using mama cloth! 6 PP pads, 2 heavy & 8 normal( one pink one is missing from the pic, but I do have it!) This lot was the perfect amount for me after I decided to switch to cloth after my dd was born. I used these for 5 wks and then have been loving sea pearls paired with cloth liners, so this awesome lot isn't seeing any love! Very slight to no staining in great condition! $45 ppd for everything!!!


PS. The Majority are minky with fleece backing. The pink ones are minky with PUL
I believe the minky/fleece are pink lemonaide brand.

PPS. The top 6 (postpartum ones)are gone! Just the last 10 available!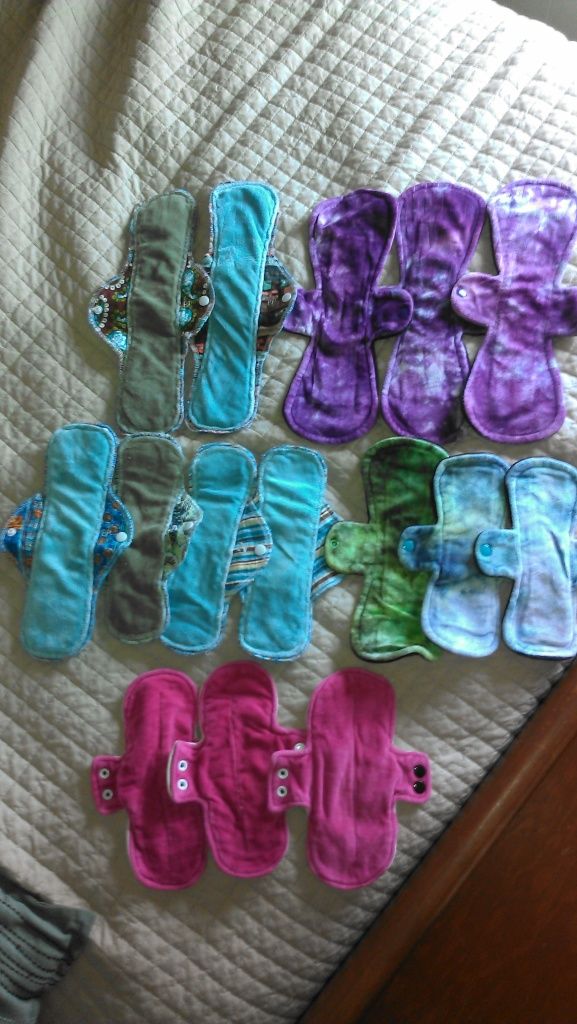 __________________

---
Last edited by copperdo1022; 02-27-2013 at

11:50 AM

. Reason: Delete - Keeping