Abel Dylan Cooper - with pics!
---
He's here!!!
Abel Dylan was born at 11:54pm on July 11th by emergency c-section. 5lbs 13oz, 19inches at 35 weeks. This was my 5th c-section and the morning of the 11th, I was having incision pain that wouldn't go away. That evening I was having contractions every 8 minutes and the incision pain was intense. We went to the hospital and by the time we got there, the contractions were every 2 minutes. They gave me fluids and a shot to stop the contractions, but they kept coming and the pain got worse. So they prepped me for the c-section and my little Abel was born. He had to spend 2 nights in the NICU but then was released the night before I went home! I'm so happy he is doing so well. He's so small to me considering I usually have 8lb babies and have never had a preemie. He's so amazing.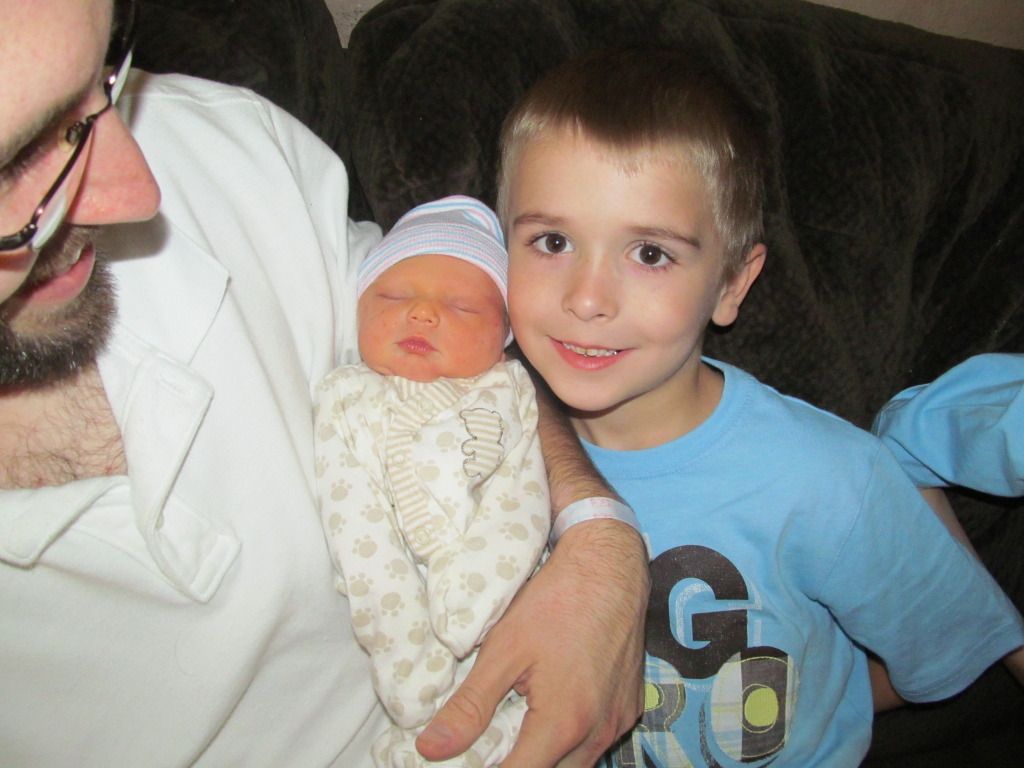 __________________
Heather
married to
Chris
Mama to DS
Evan
11 yrs, DS
Levi
9 yrs, DD
Adella
8 yrs, DD
Eliana
6 yrs, DS
Abel
5 yrs, and DS
Titus
2 yrs
My 3 babies in heaven
Learning to take one day at a time...
---
Last edited by HeatherDanae; 07-15-2012 at

05:43 PM

.