Pictures Added -- To ruffle or not and holiday top help.
---
Update - Thanks for all your help. Here are some action shots of the ruffles. I made them too long because I kept knitting while deciding if I should add ruffles.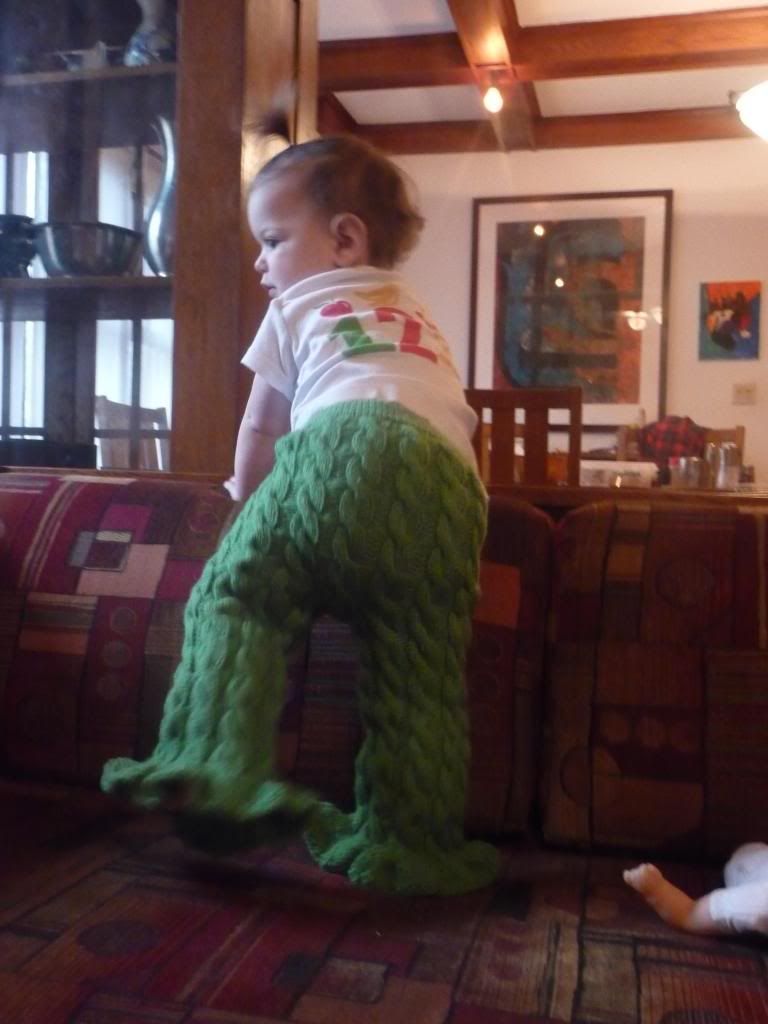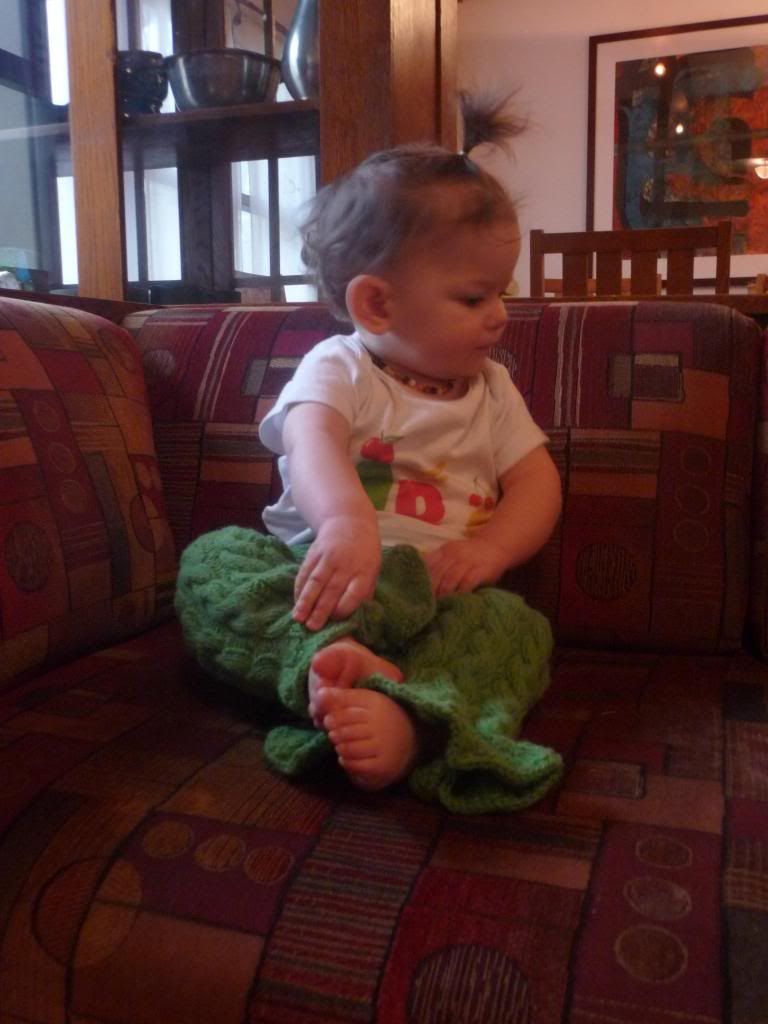 I am making a pair of twisty trousers on green cestari for my daughter's Christmas outfit. I'm getting near the end of the first leg and cannot decide if I should add a ruffle. I'm not really a ruffle person but I feel like I should girly them up a bit. If I do a ruffle what kind should it be?

I also just sold the yarn I was going to use for the top so I am in search of shirt or dress ideas. Spam is welcome!

Thanks.
---
Last edited by chickabiddy; 12-03-2012 at

12:00 PM

.