Registered Users
Formerly: liz4185
Purely Natural
---
See my great feedback and all the fragrances available in post 2!



Handmade Cold Process Soap - This soap cures for at least 6 weeks and retains the natural glycerin that is stripped out of most commercial soaps so it can be used in more expensive lotions and body products. Using only the finest oils, butters, essential oils and additives, this soap is sure to leave your skin feeling great. No detergent, parabens, phthalates or SLS!
All our soap is COLD PROCESSED, hand measured, mixed and cut in my kitchen! No melt and pour soap here (melt and pour soap is a mass produced soap base that many melt and sale as homemade soap). Most melt and pour soaps contain detergents and SLS and many other unnatural ingredients.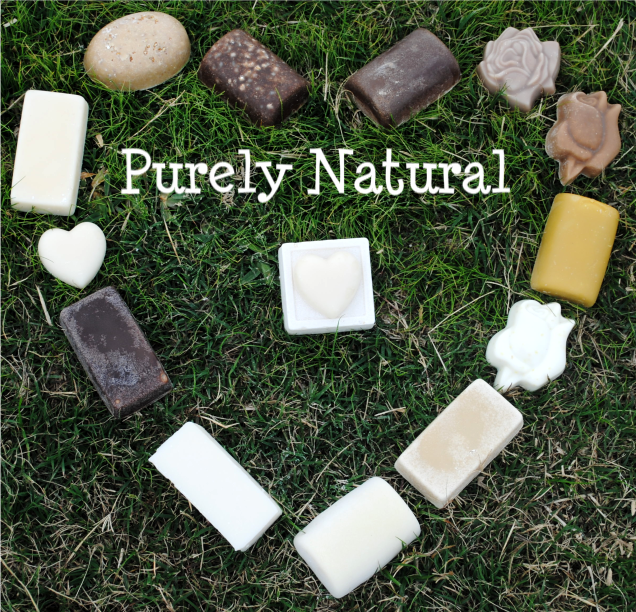 Almost every soap contains olive oil, coconut oil, palm oil and shea butter. Other ingredients include silk, cocoa butter, castor oil, calendula petals, oatmeal, goat's milk, coconut milk,bee's wax and honey.
For a ingredients in a particular soap, just ask. All soap comes labeled with the ingredients as well.
Soap
Lick Me All Over - with Shea & Cocoa Butter large $5.25



Hand Whipped Shea & Coconut Body Butter
It is a silky smooth concoction of Shea Butter (from Ghana), Coconut Oil, Vitamin E and fragrance. Nothing else!
Bird of Paradise - 4oz $8
Unfragranced - 40z $8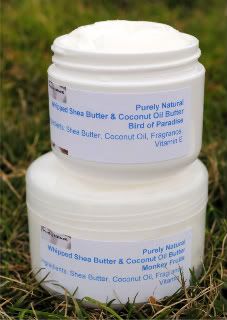 NEW - All Natural Smoothing Sugar Scrub 4oz Jar (shipping weight is closer to 9 oz) $6.50
Skin soothing oils combined with scrubby sugar! Will leave you skin silky soft and moisturized.
Choose from any of our available fragrances/essential oils. No preservatives.

All Natural Deodorant - 2 oz jar* $5
Will leave your underarms silky soft and smelling fresh.
Contains Coconut Oil, Cocoa Butter, Shea Butter, Orange & Tea Tree Essential Oils.
*Note, due to the hot weather we are only offering our deodorant in 2oz jars until it cools down. If it comes to you melted, just give it a shake and then toss it in the fridge for about 30 minutes. Can be applied to underarms using fingers or a cloth wipe.

CUSTOM MADE ALL NATURAL Lotion Bars 3oz $6
Choose from any Scent Below
Made with Shea Butter, Sweet Almond Oil, Coconut Oil, Beeswax, Vitamin E, Cornstarch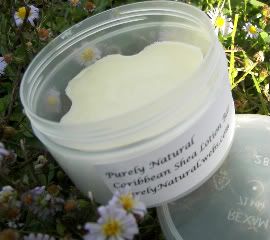 Custom All Natural Whipped Body Butter 2oz $3.50 Sample Size (1oz) - $2.00
Choose from any scent below
Made with Cocoa Butter, Shea Butter, Sunflower Oil, Beeswax & Shea Butter
Paraben free, all natural preservative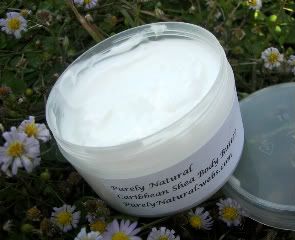 Custom All Natural Hand and Body Lotion 4oz - $5 Sample Size (1oz) - $1.75
Choose from regular formula or Goatsmilk Formula & Choose from any scent below
Made with Pumpkin Oil, Coconut Oil, Avocado Oil, Sunflower Oil, Shea Butter, & Aloe Vera. No parabens, contains all natural preservative



Custom ALL Natural Wipes Cubes 40 cubes $5.50 (makes 80-160 cups wipe solution)
-Choose from regular, goat's milk or shea butter and choose from any scent below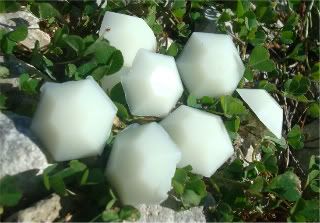 All Natural Baby Balm 1oz-$4.50, 2oz-$6.50
This balm can be used all over to soothe and moisturize and is not just for babies! Ingredients include shea butter, cocoa butter, lanolin, calendula infused olive oil & vitamin e. All Natural, no parabens, no preservative.



Diaper Balm (No Sting) ALL NATURAL 1oz-$4.50, 2oz-$6.50
Made with ONLY Shea Butter, Sweet Almond Oil (Calendula infused), & Coconut Oil (Calendula infused)
This diaper balm is smooth and Cloth diaper friendly! Calendula is known for its healing, anti-inflammatory and soothing properties.



Lip Balm$2.25
Made with beeswax and olive oil
Flavors: Natural, Creamsicle, Raspberry or Honey
Essential Oils: Orange, Lemon or Peppermint



Laundry Detergent - Cloth diaper friendly!
This laundry detergent is cloth diaper and eco friendly. No enzymes, brightners or dyes. Comes unscented or in your choice of fragrance or essential oil below. No soap to cause build up or residue. Works great in ANY water type.
Directions: Use 1-2 Tbsp for a regular load in a top loader and half that for a front loader.
Sample-1 oz (4 loads*) $2 ; Small -8oz (35 loads*) $3.75 ; Regular-1 lb (70 loads*) $6.50 ; Large- 2 lbs (140 loads*) $12
*Number or loads based on top loader, will do twice as many in a front loader.



Pail Deodorizing Powder
This powder help keep your diaper bag smelling fresh and when added to the wash with your diapers will aid in cleaning and freshening. Choose from any essential oil or fragrance below.
Sample-1 oz $1.75 ; Small 8oz $3.50 ; Regular - 1lb $6 $ ; Large 2lbs $11



100% Pure Lanolin (Solid) Balm - 1oz-$3; 2oz-$5
This lanolin balm is perfect for lanolizing all your woolies, as a 100% natural nipple balm or as extra protection for baby behinds.
Choose any fragrance below (we recommend unscented for use as nipple cream or bottom balm.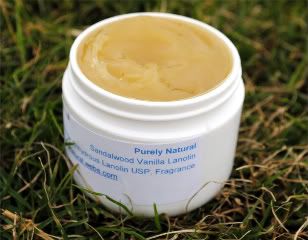 I copied the fragrance choices to post # 2 of this thread in hopes they would be easier to browse. You can also find all fragrance choices here http://purelynatural.webs.com/scents.htm


Check out some of my feedback, scroll down to post 2, right below!
__________________
Elizabeth RN SAHM to JT, Ethan & my miracle early bird Zachary & 5 Angels
Married to Jason
PURELY NATURAL - Hand Made Bath, Body, Baby & Laundry Products
HERE
!!
---
Last edited by Liz*RN*BSN; 02-10-2013 at

01:41 PM

.