2 OS girly Orange Diaper Co
---
Summer fresh (strawberry)
Iced (kumquat cupcakes)
$32ppd for both

Both overall GUC: no holes, visible staining, snap or elastic issues; inner bamboo velour soft enough but Sherpa-y.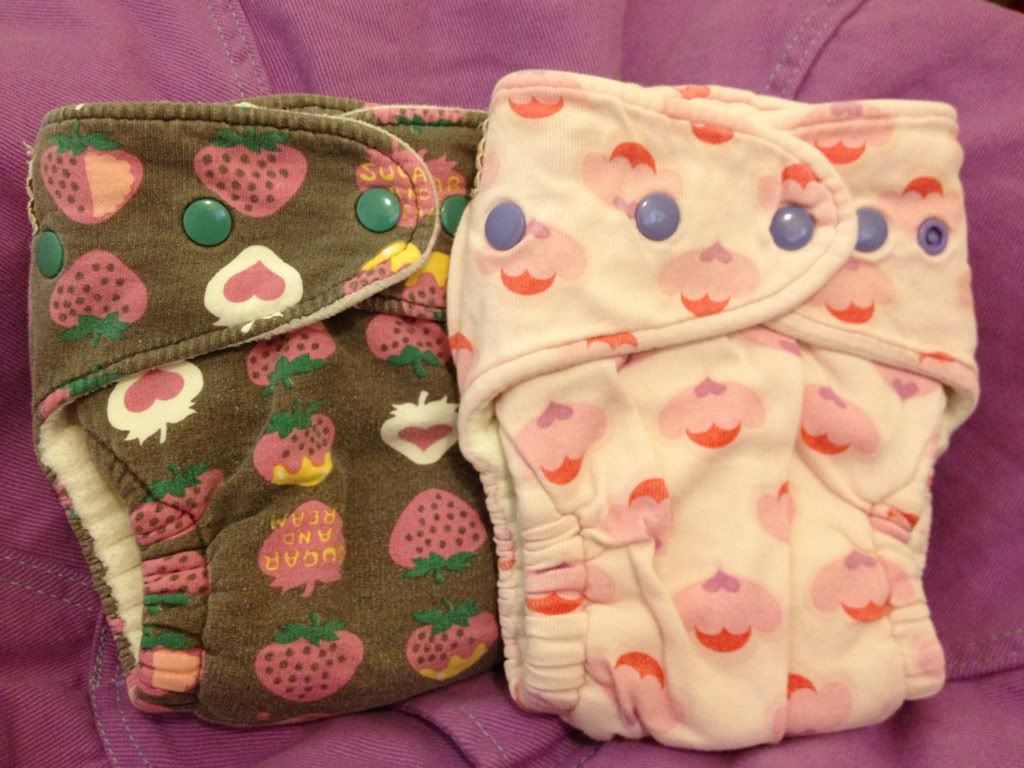 Primarily air dried and I do not use fabric softener, so these would probably perk up a lot with some Ecover and a tumble dry.



Outer knits of these shrunk differently (fresh is thicker and shrunk more, iced didn't seem to shrink much at all and is looser/wrinkly over the other layers), but since all inner fabrics are the same the overall fit was the same for us. Fading on Fresh with the first wash, should be reasonably accurate in the pics.

Advertisement